Instagram is a fascinating social media platform that helps you connect with people. On Instagram, you can communicate with people all over the world or showcase your talent through your posts, reels, and stories. In such a creative space, you can share your content and engage the audience.
People use creative usernames and fill their profiles with talented content to increase their followers. Followers are the people who follow your account or page and will get notified when you post or update your profile on Instagram.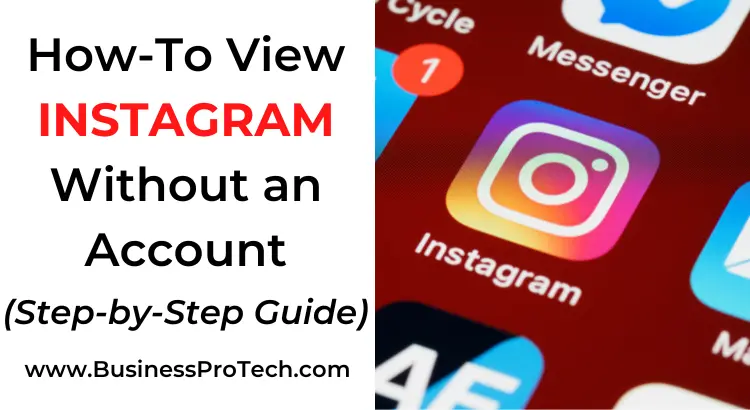 Nowadays, Instagram is not only a hobby but it is a career and source of income for many.
There are many people who love Instagram and are addicted to it but some people find it time-consuming. They don't desire to spend much time on Instagram or find it useless. Therefore, they do not make Instagram accounts.
Even if someone does not have an Instagram account, who doesn't want to know some viral content news about their favorite celebrities.
How to View Instagram Without an Account
If you are wondering how to view Instagram without an account then don't worry. In this article, we will discuss some methods through which you can access Instagram profiles and post without creating a profile.
3 Methods to View Someone's Instagram Profile Without an Account
You might have tried to view Instagram profiles through the official Instagram website but it was useless. No matter how much you try a login page will appear asking for your username or cell phone number.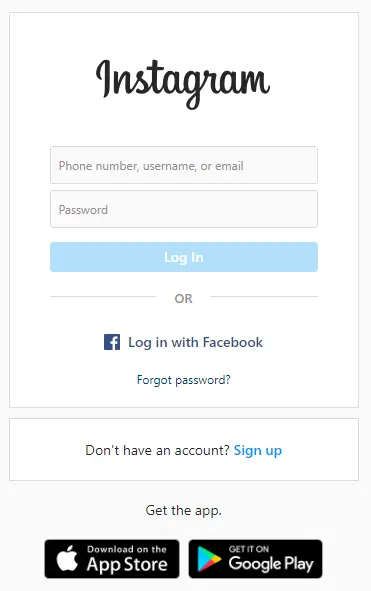 Here are the three methods you can use to view someone's profile on Instagram. Make sure that the profile is public since you cannot view a private account through these methods.
How to View Someone's Instagram Profiles on a Third-party Website
If you want to check posts, comments, likes, and captions then only third-party websites can help you. There are many third-party websites that allow non-Instagram users to watch Instagram profiles.
Following are the Most Famous Third-party Websites
Gramhir
Fullinsta
Insta Xyz
Dumpor
ImgInn and many more
The Steps for Viewing My Profile through a Third-party Website
No matter what third-party website you are using the steps remain the same like
Open the computer web browser and go to any websites that are mentioned above
Enter the profile name on the website, select the correct profile
That's all, you can view the profile comments, likes, and captions on it. You can also download the post and pictures through this method.
How to View Someone's Instagram Profiles through the Instagram Website
You can easily view someone's Instagram profile by using its official website. For this method, you do not need to make an Instagram account. Before using this method to view a profile, remember a few things;
This method only works on web browser
You should know the profile username to view their post
You can only view the content of a public profile
You cannot enlarge their pictures and won't be able to check likes, comments, and captions of the post
This method cannot show Instagram stories
How to View Someone's Instagram Profile through Profile URL
Open a computer's web browser
Do not open the Instagram website rather enter the user profile URL in the address bar
By doing this you can easily scroll through their profile but the moment you will try to click on the picture, an Instagram login will appear on the screen.
How to Make Your Instagram Profile Private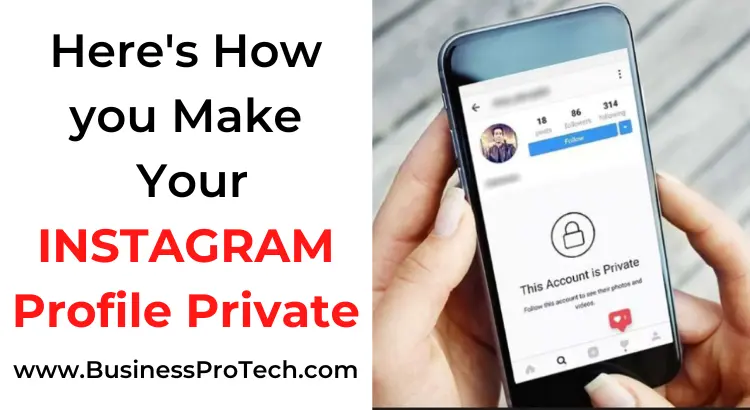 In a private Instagram account, only the followers who they accept can see their posts. Your followers can see your photos, reels, stories, videos, hashtags, location, who you are following, and your followers.
Apart from your followers, no one can see your content. If you are under 16 years old then by default you can only make a private account.
4 Steps to Make Your Instagram Profile Private
First, go to your profile
On the top right there will be a setting option tab on the settings
Click on the privacy option
Click on the private account option to make your Instagram profile private.
How to View Private Instagram Without Human Verification
There are many applications available that help in viewing private Instagram account without human verification. Although we do not recommend anyone to view a private Instagram profile by using any method because it is illegal to watch someone's private post without their consent.
However, if you're a marketer who wants to see what your competitors are up to, or maybe you're a journalist then there are many applications by which you can view private accounts but most of them end up leading to a survey page. However, some of them still work well.
Following are some of the applications through which you can view private Instagram profiles without human verifications.
VidLoader
Instra Freeview
Watch insta
eyeZy App
Instalooker
Like Creeper
Instaprivate
Privateinsta
Private insta Viewer
Image Rocket Viewer
Private Photo Viewer
How to View Private Instagram Profiles Instantly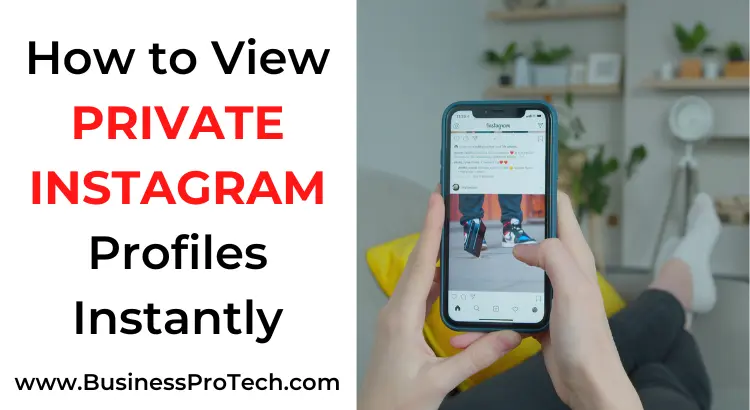 Following are the 5 ways through which you can view an Instagram profile instantly.
Use a Web Browser (Chrome or Safari)
You can use Chrome or Safari to view a private profile by following the steps;
Open the Chrome or Safari, in the search bar enter your profile URL or username
Whenever a person suddenly makes their Instagram profile private the Google library has old posts. Which you can see through a web browser.
When you search the person's profile you can easily watch their previous pictures videos and post.
Send the Following Request
It is the most ethical way to view a private account on Instagram. You will send the following request to that profile. If a person is interested in making you a follower then he/she will accept the request. Hence, you can easily view their pictures, videos, reels, and stories.
View a Profile through a Friend's ID
Admit it we all have done this in our high school life. If a friend of yours is following someone on Instagram. You can easily view their profiles through your friend's account.
Use Applications
Although it is not acceptable in any way to use applications to view private accounts. But just for informative purposes or any urgency, you can use the above-mentioned applications to view a private Instagram account.
Search on Other Social Media Handles
If you are unable to find an Instagram profile then you can look on other social media platforms to search for that person. Try to find them on Facebook, TikTok, Snapchat, Twitter, or Pinterest from there you can find their Instagram information.
Most people even have a habit to share posts coordinated on all their social media handles so if you are unable to watch a share from one social media platform you can try it on another.
How to View Instagram Stories Without an Account
Have you ever wanted to watch Instagram stories without an account? Maybe you're a marketer who wants to see what your competitors are up to, or maybe you're a journalist who wants to know more about the people behind the products and services you cover.
Whatever your reason for wanting to view Instagram stories without an account, we've got some great news for you: It's easier than ever!
With our guide, you'll be able to view Instagram stories without an account in no time at all. Before going to the next lest first get to know what is an Instagram story?
What is an Instagram Story?
Instagram story is a feature that allows users to upload photos and videos that disappear after 24 hours. These stories are viewable by anyone on Instagram, whether you're following them or not.
So, How Do You View Instagram Stories Without an Account
Here are some easy steps:
First, download the app "Vignette" from the Google Play store or the App Store (if you have an iPhone). This will allow you to download photos from Instagram stories.
Then open Vignette and log in with your username and password. You'll see a list of all of the accounts that have posted on Instagram recently—just tap on any one of them!
Once you've found the account you want to see, tap on the photo or video that interests you most, then wait for it to load fully before pressing "Download" at the bottom right corner of your screen!
How to View Instagram Stories Without Logging in
Instagram is a great way to keep up with your favorite celebrities, but if you're not on the app and don't know how to view Instagram stories without logging in, it can feel like you're missing out.
Not anymore! Here's how to see all of your favorite celebs' stories without being on Instagram:
Install a web browser extension
Find the user whose story you want to see on their profile page
Click "View Story" on the user's profile page
Click "View Story" again in the popup window that appears
Wait for the video to load in your browser
How to Look at Someone's Instagram without an Account
If you want to see someone's Instagram without having an account yourself, there are a few ways to do it. Here are the most popular methods:
If they have a public account and you know their username, you can use Instagram's web viewer. This is what we use on our blog when we want to show off someone's photos without them knowing.
Just type in their username in the search bar and then click on their profile picture. You'll be able to scroll through their feed like normal!
If they have a private account, but still want people to see their photos, they can create an Instagram community or invite people into their story. Both of these options require users to accept your request before viewing anything.
How to See Someone's Private Instagram
If you're reading this, you've probably already tried to see someone's private Instagram. But there's a good chance it didn't work, and you're just as frustrated as ever.
The truth is that there are a lot of ways to get around blocks like these—but none of them are easy. The good news is that we've done the research and put together this guide to help you find out how to see someone's private Instagram account.
First, let's look at the most common ways people try to hack into accounts:
You can use a VPN or proxy server to disguise your location so the site thinks you're in another country or city, where privacy laws might be less strict (or nonexistent). This won't always work, but it's worth trying if nothing else works for you.
You can also use an email address from another country (or one with no password requirements) to sign up for an account and then change your location setting once you're signed in. This one has mixed results since some sites will ask for additional information if they detect something fishy going on with your account—but others will let it slide sometimes so long as it looks like everything is okay.
What are Private Instagram Viewer Apps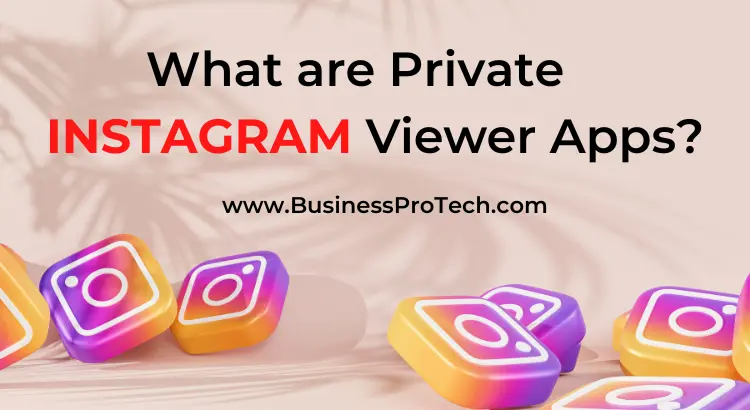 There are a number of private Instagram viewer apps available on the internet. These apps allow users to view private Instagram accounts without having to follow the account holder.
This can be useful for people who want to view someone's private photos or videos without their knowledge. There are a few different ways that these apps work.
Some require the user to input the Instagram username of the account they want to view.
Others may use a person's IP address to view their account.
Private Instagram viewer apps are not endorsed by Instagram and may violate the platform's terms of service (https://help.instagram.com/581066165581870). Use of these apps may result in the account being banned or suspended.
Conclusion:
From the above-mentioned methods, you can easily view Instagram without having an account, stories, and watch private Instagram profiles without following them.