In this digital world, automation and AI are the keys. Being fast-paced and providing more productivity through appropriate business is now the trend. So, there is no time to relax and do moderate business.
Why is this shift in business?
Well, the popularity on our planet is huge, and we don't want to miss some opportunities and allow others to grab them. Here comes competition, and business is the most attractive market for competition.
The exclusiveness in business helped us explore the world of opportunities. We are on the verge of a technological revolution where AI is the power of humans. Automation saves our time and brings us effectiveness and clarity as well. With automation, we are free of human errors.
77% of marketers are also using marketing automation software, and the interesting fact is that they see an increased conversion rate with it.
But the question is how automation in business can help us deal with various business challenges.
Don't worry! We have got you covered this time.
Related Post: How To Use Automation to Improve Your Efficiency as A Small Business
Why is Business Automation Important?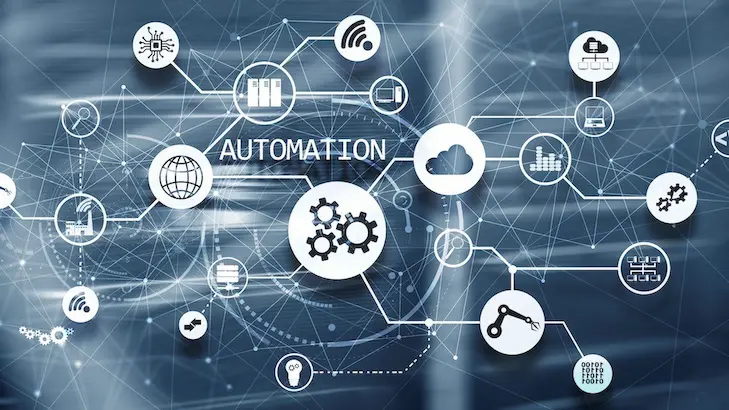 The world is changing, and being on the verge of it, we cannot neglect the business problems entrepreneurs face. Well, making decisions, removing business operation errors, and cultivating new solutions as soon as possible are becoming cumbersome in a limited time.
Time is money, and every person engaged in business understands that very well.
But to mitigate these business errors and increase productivity, we need to dig into the roots of our business process and then find solutions.
Well, business automation is a particular process that helps us find problems quickly and provide solutions as well.
AI development is incredibly important in modern business processes. AI-based automation helps us reduce time on any process. Apart from that, it is an energy savior for the people working inside your organization.
Automation always focuses on value-added objectives. It has maximum operational efficiency with faster task-resolving approaches.
With people working on every process, you might face more errors than with an automation process.
Benefits of Business Automation For Solving Problems
The importance of automation has already been judged, and 50% of business owners are trying to adjust to automation and AI in the near future.
So, it's time to find out the particular advantages that you can get in your business process to mitigate problems and find profound solutions with business automation.
Faster Turnover
Business automation helps to streamline day-to-day operations. Previously turnovers took time because it was not possible to complete all the operations and also track everything.
But with the automation process, it's possible now to get rid of business delays with ease. Constant progress and promotions are difficult to acknowledge with manual efforts. But in turn, business automation has the ability to deal with everything through a fast process.
Get Rid of Human Errors
Humans are the most intelligent species on this planet, but they are also prone to errors as well. In the business process, it is common to make mistakes while in a hurry. But on the other hand, people can provide better insights into every operation.
But think of a situation while your employees are directing what to do and what not to do in particular processes or operations, and the automation is doing the work. This can be a deadly combination to deal with any business operation.
Track, Monitor, And Report With Ease
Tracking, monitoring, and also getting the report ready is now possible quickly. In this competitive market, every business is trying to generate faster reports. Whether it's financial or operational, or routine checks, many employees face huge problems due to several reasons.
But while the process is automated, people will try to avoid mistakes, and thus reports will get generated easily without errors.
Through the reports tracking and monitoring will be easy.
Consider Business Compliance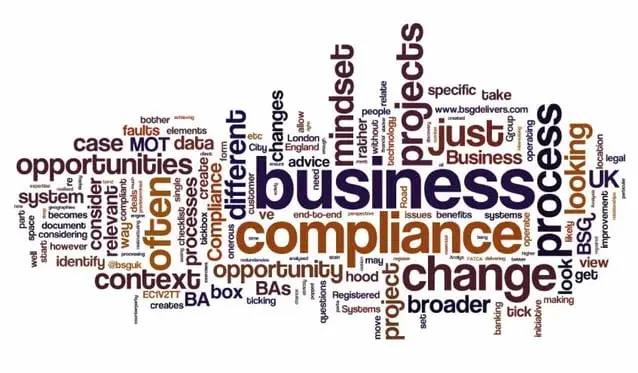 There is a legal standard to every business process. These are the rules that create compliance among the employees. Without basic compliance, it is not possible to lead a proper business.
With legal standards, employees can take responsibility for their own mistakes. When you are in the business world, you will need to take responsibility on your own to create a difference.
Well, with business automation, it's possible to follow all the rules with ease, and thus it is also possible to detect the responsible people to remove errors.
Reduce The Workload
Workload disrupts the work-life balance. If you survey the business world, you will find 90% of people suffer from workloads.
Here comes automation on stage.
It will help you to deal with the workload of the employees. We already know what technology can do, and AI is one of the prominent technologies that can reduce the workload of employees by completing theirs with ease.