Automation uncomplicates various aspects of a business by automatically achieving tasks you would otherwise pick up manually. It is becoming key to business success across industries. It improves processes, removes errors, and saves time.
McKinsey states one or more functions in 66.67% of companies are automated today. Moreso, 65% of small businesses have reported greater success with automation, compared to only 55% of large organizations.
Owing to a smaller workforce and limited resources, small businesses can automate many repetitive processes and devote their time to scale up, from generating leads and sending marketing emails to checking routine office tasks off the list.
Some basic examples of automation include sending "out-of-office" emails, scheduling social media posts, and so on.
If you have not yet dipped your toes into the pool of automation, your small business is getting left behind. Here is how you can leverage it to give your efficiency a boost.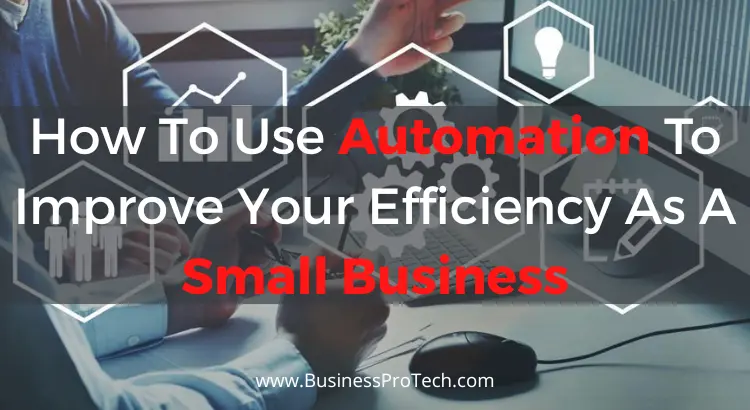 Apply Business Automation Across Departments
You do not have to understand the technical details of how automation works. You only need to know its impact on different departments, reducing manual labor and removing inefficiencies.
Here are the functions in your business that would benefit greatly:
The sales process is ready for automation in areas such as strategic planning and execution, lead identification and qualification, and post-sales communication. Furthermore, CPQ software for small businesses makes it easy to send custom pricing and quotations to prospective clients.
In marketing, you can target customers with drip messaging across multiple channels — email and social, and keep the conversation going with them even when you are offline using a tool like Constant Contact.
In HR, various tasks can be automated, including job application processing, interview scheduling, payroll processing, and onboarding with solutions such as Bamboo HR and TalentLMS.
In customer service, chatbots, self-service knowledge banks, and voice bots are already in use, freeing up agents to help customers navigate more complicated problems. Sprinklr is a popular tool in this space.
In finance, data capture is digitized, invoices are matched to the correct documents, and approvals are routed. More time can be spent on data analysis and collaboration with stakeholders with software like Microsoft Dynamics and Xero.
Also Read: Do You Need a Business Automation Solution? (5 Examples 2023)
Find Repetitive Tasks That Can Be Automated
Now that you know you can apply automation in different business areas, determine if any tasks must be done frequently, are repetitive, or require a similar skill set to compete. If there are, then these tasks should be automated on priority.
A simple example would be sending a promotional tweet every time your marketing team publishes a new blog post. This can be automated from the Content Management System (CMS) itself because it is a task that has to be completed with every freshly published blog. WordPress, the most popular CMS, has many plugins for this (such as SchedulePress).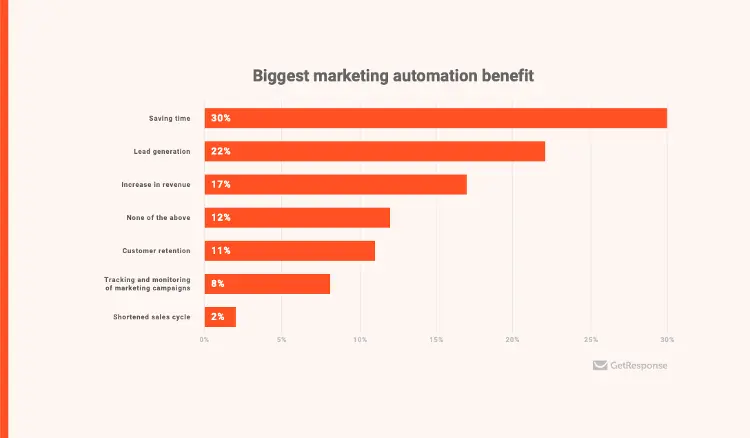 Similar processes can be deployed across functions to reduce duplicative work. For instance, if you know your workforce is paid on the last day of the month, you can automate sending them their payslips on the first day of the month — thus, notifying the salaries have been credited.
Streamline Communication and Task Management
Automation eliminates the duplication of effort and keeps communication transparent and smooth within different teams, now often operating from multiple locations because of the hybrid working model.
For example, a project manager could specify when a specific design proof is checked into a document management system (e.g., Google Drive or Dropbox) to generate a ticket automatically for the team to review. This saves the designer from manually requesting a review via email or chat.
The perks of automation do not end within a department. It can also help cross-functionally. For instance, your sales reps can update customer profiles in the CRM as soon as they close the deal. That way, the accounting team is aware of the customer status and can instantly verify the payments, ensuring bookkeeping is in ship shape.
Make Document Sharing a Breeze with the Right Tools
In this day and age, data management and insights extraction are critical for accelerating digital transformation. But this can only be accomplished with appropriate data sharing. Gartner reports that businesses that emphasize sharing data outperform their peers on important metrics.
In fact, many retail companies have centralized data-sharing systems with encrypted data, made accessible safely in the cloud or on-premises, enabling them to build compelling customer experiences. So, the first step in deploying a data-sharing strategy is sorting source data into categories based on accessibility and importance.
If you plan to use a business automation tool for data extraction, ensure it supports the formats important to your business. Google Analytics, for example, comes with a built-in Analytics Intelligence tool that utilizes Machine Learning for detecting anomalies in time-series data.
Similarly, data analysts use solutions with standard API libraries to provide access to data within an hour of publishing that data. Schedule your data to be updated regularly. Besides sorting out the technical bits of data sharing, make sure you document your business processes at length.
Having Standard Operating Procedures (SOPs) is critical for a healthy business. SOPs are detailed instructions outlining how to complete processes within your business. As your small business grows, SOPs make it easier to train new team members and delegate tasks.
Set Automation Targets to Gauge Success
It is not advised to spend time and energy on automation tools if they do not enhance the efficiency of your small business. Therefore, before you put any workflows in place or automate anything, ensure you set specific targets that help you check whether you have been successful.
If you think that creating an email drip strategy for following up with hot leads will help but the sales reps prefer writing to each lead personally, do not automate the email-sending part. Instead, focus on lead engagement.
In this scenario, maybe your sales reps can schedule a specific day to follow up with the leads, so they do not miss out on anyone, and they have allocated slots in their calendar to make their messaging as customized as possible.
Define your goal and ensure it is measurable so you can see the impact of the minutest of automation.
Create a Culture of Automation in your Workforce
Change is constant and is also met with a lot of hesitation, especially if that change is regarding technology. If your employees are not enthusiastic about automating their daily tasks, it is more likely to derail the initiative than the technology itself.
It would be best if you reassured them that automating business processes is meant to create more time for them to pick up other tasks and not waste time doing repetitive activities. It might be worth setting up meetings with different departments, showcasing to them how automation will boost their productivity.
You need the cooperation of your entire workforce to make automation work in your favor. Resistance is futile but it can delay achieving what you want to achieve.
Are You Ready to Adopt Automation
At the end of the day, automation brings many benefits across departments in a business. However, automating them all — from top to bottom — will always seem like an impossible task, especially if you have no prior experience.
Therefore, it is best first to identify areas where your staff feels overworked or overburdened. If you can automate some of their workloads and reinvest their efforts in higher ROI areas, you will start seeing results from automation faster.
The bite-sized approach to automation will help you improve your business incrementally and steadily.
About Author Bio
Hazel Raoult is a freelance marketing writer and works with PRmention. She has 6+ years of experience in writing about business, entrepreneurship, marketing, and all things SaaS. Hazel loves to split her time between writing, editing, and hanging out with her family.