Amazon is a global marketplace that has enabled many businesses dealing in various products and services to grow and expand their clientele network. As a result, both new and veteran Amazon sellers are experiencing an upward trend in the number of sales and profits gained through the vending of their items through the global marketing platform.
Several businesses have been attracted to engage Amazon for their marketing needs to broaden their operations in the world while maximizing returns. Amazon's 4Ps marketing strategy ensures that they put products, prices, place, and promotion methods in the spotlight when reviewing the items posted by the businesses they are working with.
As you plan to optimize your product listings on Amazon, below highlights what you need to know about Amazon's product restrictions and listing policies.
Amazon Products Restrictions and Listing Policies for 2022
Violation of Advertisement Policies on Amazon
The company automatically flags products that violate Amazon's listing policies, and their listing is rendered unsuccessful. There are a variety of categories of product listings on Amazon, and each category has a set of guidelines that the vendor must comply with for a successful listing on the platform.
Restricted products refer to the items that cannot be sold via Amazon's subscription program as stipulated in the company's marketing program guidelines.
Offensive Products on Amazon
Inappropriate products are restricted by Amazon marketing company. The company reserves the discretion to determine the appropriateness of the products listed on their site and pull down offensive product listings for failure to comply.
However, Amazon does not support products that promote or glorify hatred and violence. Scrutiny of offensive products listed on the Amazon advertising site applies to all categories of items except for;
As such products are controlled by other regulatory bodies at the production level.
The company rejects listings that portray violence of any kind or products linked to organizations known to promote such offenses. Amazon marketing company has put in place stringent product listings reviews that employ both human judgments and algorithms to identify offensive products.
Sexually Explicit Products on Amazon
Amazon flags products with sexual content because they are considered unsuitable for children and sensitive audiences who shop via Amazon. Sexually explicit products include all that portray nudity, pornography, and hard-core materials.
Amazon reserve the right to reject any listing that it deems its title, description, image, and appearance are designed for sexual activity. Products in this category include
Sex toys
Bondage gear
Fetishwear
Erotic massage oil
Adult toys
Child Abuse and Exploitation of Products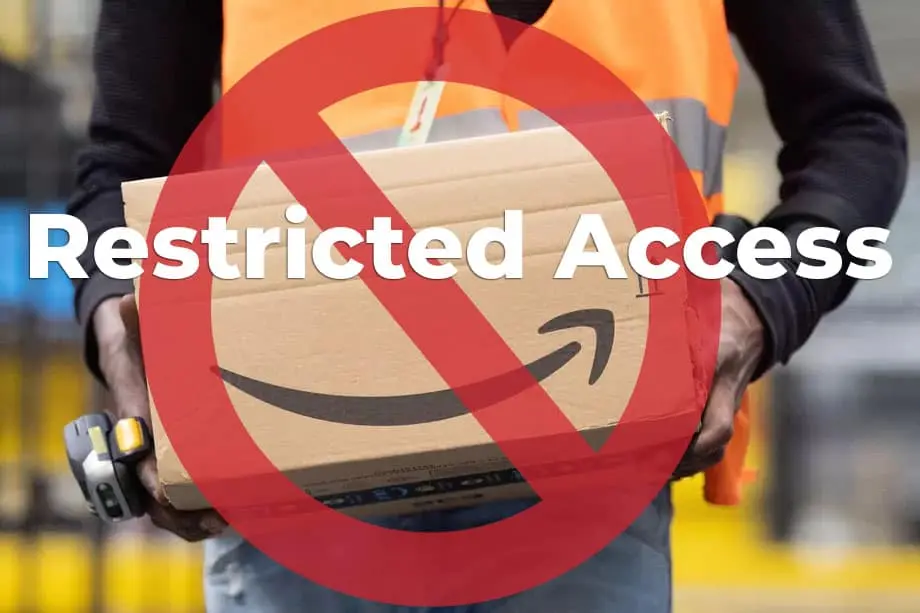 Amazon restricts products linked to child abuse and exploitation to protect the children's rights in conformation with the human rights act.
Amazon has been in the spotlight by the internet child abuse watchdog making the internet-based company tighten its measures to mitigate products associated with child abuse.
For example, products that portray children below the age of 18 years in any sex scene, a product that depicts child labor exploitation, and those Amazon restricts that reference children in profanity and sexual acts.
Illegal, Unsafe, or Controversial
Products and services such as alcohol and other drugs cannot be sold on Amazon as some of such products have adverse side effects on human life and may even cause death. Certain drugs and chemicals are prohibited, such as substances that pose adverse environmental and human hazards such as cyanide, infectious materials, flammable substances, gases, and radioactive materials.
However, Amazon has caveats to its restriction policies for some illegal products, such as alcohol and chemical substances used for medical purposes.
Making a fortune selling products via the Amazon platform is not a walk in the park. However, getting a successful product listing, optimizing such listing, and handling the requests and inquiries that follow can be cumbersome to many vendors.
As a seller with intentions to promote your products on the Amazon platform, you need to review their restriction policies seriously.
Wrap Up!
Failure to comply with Amazon's listing protocols may attract detrimental consequences such as account suspension, limitations, and listing cancellation. However, before Amazon takes such stringent measures, it gives warnings and a chance to rectify the restricted listing.
Finally, having background knowledge of the highlighted restrictions above will enable you to increase your sales on Amazon.