With the advent of new technologies every day, the rise of Machine Learning and Artificial Intelligence, and powerful tools by Salesforce, Customer Relationship Management (CRM) is booming like never before. Here is all that you need to know about CRM Analytics for your growing business.
CRM Analytics Examples include Salesforce, Hubspot, Insightly, Zoho Corporation, etc. which provide CRM solutions to different businesses.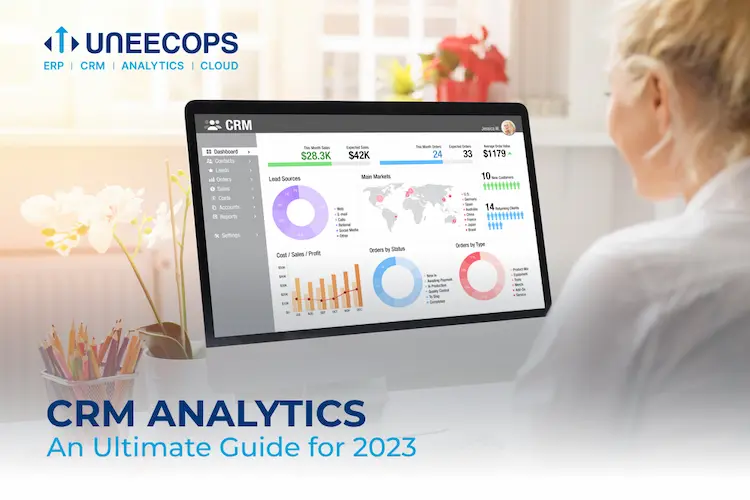 Also Read: Why CRM Has Become Indispensable for Small Businesses
Need for CRM Analytics
CRM Analytics not only demands good communication but also customer feedback, collection of data – like purchase history, frequency of use, customer touchpoints, etc. and also analysis of that data in a quantifiable form which can be used by a business to streamline and strategize their goals, targets, and processes.
CRM insight and data analysis and a centralized repository help you to make better and more informed decisions in your business to know your customers better, improve your products, give opportunities for upselling, and create brand value.
Challenges Faced by CRM Analysis Tools
Data entry: Data entry, especially when done manually, can be a hectic and monotonous job. Further, the involvement of humans increases cost, time, and probability of inaccuracy during the process. This creates the need for an automated intelligent system capable of making data entries on its own, which can not only increase productivity but also help in analyzing a large amount of data in minutes.
Siloed data: In the absence of centralized CRM Analytics tools, specific departments of a company may not have access to information regarding others. This can build a situation of data silos. It may cause hindrance to the customer and he/she may end up being redirected from one department to another for getting an issue resolved.
Adoption resistance: Due to the upgradation of technology at every moment, employees without a fresh mind may find it difficult to work with new systems. This may prevent the company owners from upgrading to a better CRM ecosystem.
Software integration: A major task that forms the backbone of any CRM data analysis system. The automated CRM too must be optimized enough for easy migration and integration of existing software within the new CRM system.
These challenges can be addressed by using the Salesforce CRM reporting and analytics tools, which not only provide an easy migration pathway but are also optimized with simple UI and powerful automation capabilities.
Common CRM Metrics
For your business to integrate with the right CRM, you need to prioritize and define the important metrics to focus on for developing a full-proof roadmap for a financial year.
Pre-Sales CRM includes Marketing; while Post-Sales CRM includes Sales, Feedback, Retention, and Loyalty.
Marketing: This parameter helps you to track how your system which helps you to make direct sales is performing. It also tells you about customers' first-hand impressions which are making or breaking a sale. It involves metrics like:
Leads/Prospects Conversion Rate
Website Traffic, Engagement, and Performance of Set Campaigns
Sales: CRM Sales Analytics tells you about the amount of revenue generated and the position of the company in terms of market capture. It includes:
Customer Turnover
Expansion Revenue
Feedback: The quantified data of Feedback helps you to calculate the need for Innovation and improvement. It tells the percentage of customers who are delighted, satisfied, and not satisfied. It consists of:
Customer Effort Score (ECS)
Net Promoter Score (NPS)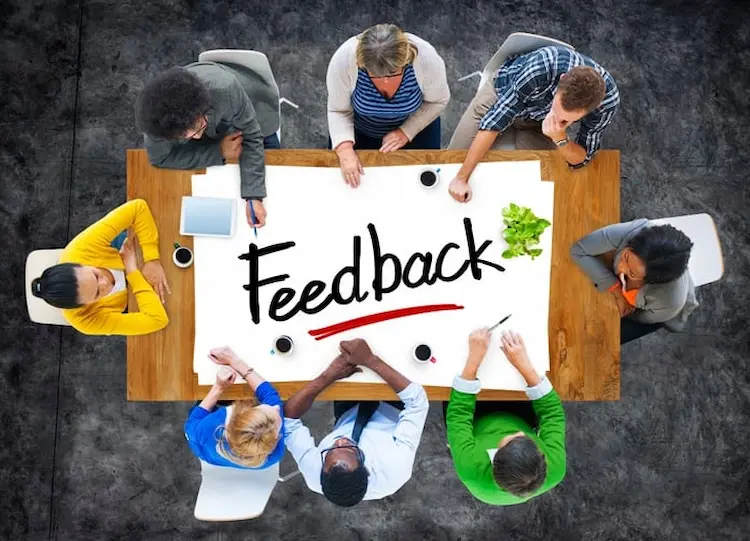 Retention and Loyalty: This is the most important parameter which is the main source of business for any company. Delighted customers generate loyalty, which in turn results in repeat sales and more revenue. The goal of any CRM is the retention of the existing customers which serves as the base for the expansion of business. It includes:
First Contact Resolution Rate (FCR)
Rate of Renewal
Retention Cost
CRM Analytics Software
The choice of CRM Analytics Software depends on the specific industry your business is operating in and the requirements of the operations in the same.
A few of the top and most recommended CRM Analytics software of 2023 according to Forbes include:
Salesforce CRM
Monday Sales CRM
Oracle Netsuite CRM
Pipedrive CRM
Zoho CRM
Zendesk Sell
Insightly
Freshsales
Salesforce as a CRM Analytics Tool
With a rating of 4.3 stars on Forbes Advisor, Salesforce integration is the most comprehensive CRM Ecosystem you can build for your business. It is an all-in-one CRM that allows you to manage all the customers, leads, contacts, and all the other metrics you require for your business. Salesforce has different packages where the current initial package is priced at $25 monthly when billed annually, while the unlimited plan costs $300 per month.

The cloud-based module of CRM makes Salesforce implementation easy and hassle-less for businesses. This makes the CRM available and accessible from anywhere.
Salesforce CRM can help you to automate simple to advance level workflows and enable you to keep a bird-eye on every aspect of your business.
With constant upgrades, centralized control, cloud computing, and the ability to make a user-friendly system, Salesforce is already challenging the status quo by raising the standards of CRM tools and has become the top choice for all the MSMEs and big enterprises out there.
Key Takeaways
Yes, CRM analytics is a powerful tool that helps businesses gain insight into customer behavior, improve decision-making, and increase revenue. With CRM analytics businesses are able to track a wide range of metrics, including customer engagement, sales performance, and marketing effectiveness
There are a number of CRM options available in the market that offer powerful analytics capabilities, so it's important to choose the one that best fits your needs. For anyone looking to gain deeper insights into their customers, optimize their marketing efforts, and increase revenue, CRM analytics is crucial.