Conferences are a great way of learning and sharing ideas with industry professionals. They provide an opportunity to network with field specialists under one roof. Moreover, attending a conference is more like a break from the routine work and stepping out of day-to-day responsibilities from the office.
Being a conference organizer, it has become essential to create a brand identity for your event in today's competitive world. Strong branding can make your conference stand out from the rest of the competitive events and develop a base of loyal delegates and attendees.
You'll need to ensure that you have enough information about your event for the correct branding. Identify the unique selling points of your event and promote them to the right audience.
Communication is vital in developing your brand identity in the potential audience. For instance, you should communicate your event's notable information to the business professionals, leaders and CEOs of companies, and other industry experts for a business conference. They can help you get word-of-mouth advertising and promote your conference in their circle.
Here is the list of ten branding ideas that can make your next conference a big win based on effective branding strategies.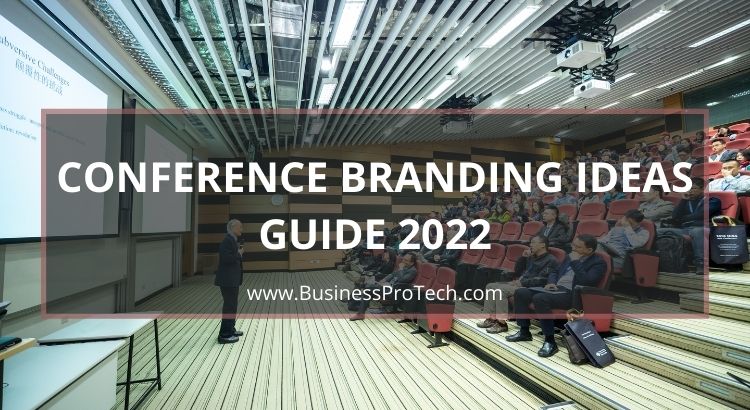 1. Customizing Merchandise
You can brand your conference by designing customized merchandise based on your conference theme and logo. It may include keychains, mugs, caps, bags, promotional polo shirts, or stationery items. Merchandise especially designed for conferences can act as a marketing product.
In this way, there is an excellent chance of engaging attendees and raising awareness in the potential audience. Moreover, people are more likely to attend conferences when they learn about the giveaways.
2. Creating the Pre-Event Buzz
You can engage the right audience before the event by creating hashtag trends. Conference hashtags are of great use as they allow attendees to spark the conversation before starting the event. They can seek information about hotel reservations, carpools, recommendations regarding sessions, etc., creating an online conference community.
3. Designing Promotional Visual Content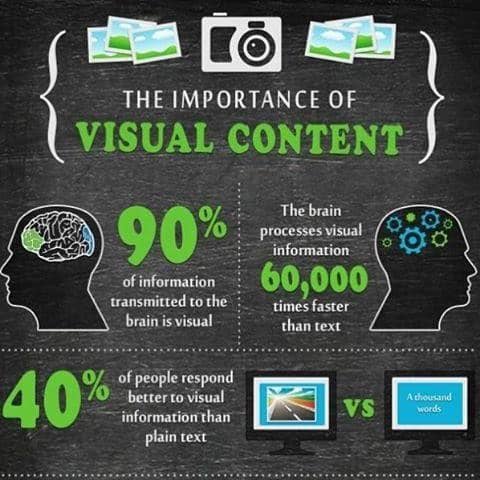 Image via: Relevance.com
After upgrading technology and digital media, content creators have also altered designing promotional material. They cannot rely on just text messages to market their products or services. Visual content is mandatory for branding and marketing your events.
When it comes to visual content videos of keynote speakers about their area of expertise, testimonials of delegates, the management team behind the scenes, and a core conference team, it will build a brand identity for your conference and influence the potential decision attendees.
Video marketing customized for social media platforms can help you reach out to different segments of the right audience, thereby increasing attendees. Invest your energy in making brand videos, illustrations, animations, artwork, etc.
4. Offering Incentives
Start registrations for your conference a few months before it is scheduled and offer an early bird discount for early registrations. Similarly, you can also reward your organization membership holders or past attendees of a conference by providing special deals.
Attract the new potential participants by offering group booking discounts or incentives for membership fees. It is an ample opportunity to brand your conference through people who know and value your event.
5. Tapping Industry Influencers
One of the critical steps to level up your branding game is identifying and involving your industry's top influencers. Send them an invitation with conference merchandise and branding material to market your event. You can reach out to their followers and community in this way and have a chance of spreading information and higher participation from potential audiences.
6. Elevating Social Media Presence
Social media is an effective tool for branding your event as it can promote an event in a short time and utilize fewer resources than other marketing channels. You can target the right audience by designing social media campaigns on Facebook, Twitter, LinkedIn, Instagram, etc. Make dedicated groups on social media platforms for coordination and networking with delegates to get information about the conference.
You can also interact and engage conference attendees by sharing regular posts. The share button on social media allows registered participants to forward the conference information to their circle resulting in the event's promotion.
Social media can market the upcoming events by creating connections and maintaining a solid following of active users. For example, some conferences are held on an annual basis. Thus, social media can help you connect with attendees over the year.
7. Marketing Through Speakers and Sponsors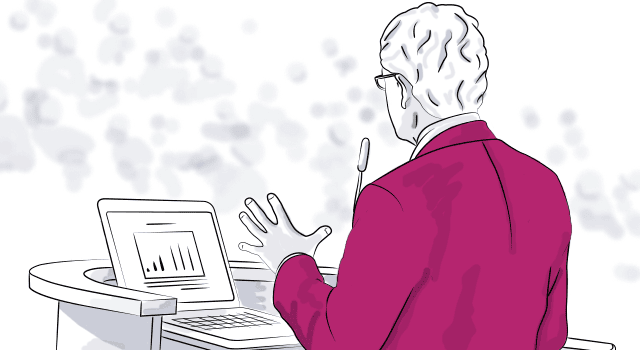 Image via: Socialtables.com
You can also brand your conference by providing speakers and sponsors with marketing and promotional pack such as posters, brochures, email templates, etc. In this way, they can spread information in their circle and play their role in raising awareness in their professional network. It could be a crucial factor in ensuring maximum attendance at your conference.
8. Promoting an Event-Specific Website
Promote your conference by designing an event-specific website and sharing its link on the homepage of your main website. It would assist attendees and potential attendees to seek answers and relevant information. Some people are more inclined to register in conferences depending on the contents available on the website.
A comprehensive website should cover the following elements regarding a conference.
Information about the date, time, and venue
Why should you attend the conference? (An inspirational video)
A list of speakers and breakout sessions
An FAQ page
Testimonials and impressive stats
A page for registration of participants featuring discounts
Sponsorship information
Call-for-speakers page
9. Integrating Themes into your Conference
Depending on the nature of the conference, you can select a theme for a conference. For instance, the latest trends and technological advancements in health, education, IT, and other sectors provide many themes. Figure out the particular trend or challenge in which the audience would be greatly interested. You can also find a particular day or month relating to your industry and incorporate it into your conference.
10. Maintaining Consistency
You'll need to brand your conference to build an association with your attendees. With the help of clear and consistent imagery, messaging, and design, you'll be achieving effective communication with your audience. By following a few branding principles, you'll be surprised with how your brand reach improves, digital and on-ground.
Wrap Up on Conference Branding Ideas
The proper branding techniques can prove beneficial for your upcoming events and create a strong brand identity. It could generate a buzz at every time of the year when your conference is scheduled for industry professionals.