Just about anywhere you look, you will come across some sort of signage. Oftentimes, our focus can be elsewhere, but our brain will still register the sign, even if we aren't looking directly at it. This is why signs are a longstanding and popular form of advertisement still today. The type of signage that you use can have very different effects on a crowd, so it is important to consider the audience you'd like to reach.
Custom signs are always in demand, and when you spark an idea that you would like to bring to life, ordering custom signage online is the way to go. There are a multitude of options available when it comes to finish and design. The options become exponential when you consider the material your sign is made of or the desired location.
Look at some of the options below to get started and get a better idea of the kind of custom signs you can order.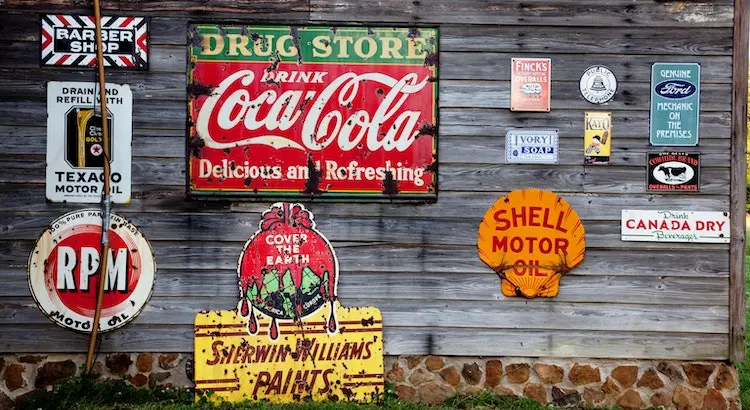 Also Read: How to Get Custom Banners and Signs for Your Company?
Indoor Signs
Indoor signs can come in many shapes and sizes. Additionally, they can be made out of many different materials to create your custom sign. An added benefit to indoor signage is the protection from the elements.
Air conditioning and a lack of humidity can go a long way toward preserving your signage without the added cost of thicker coating and sealants. They are great for giving directions, menu options, general information, or any other message you want to provide to people visiting your organization.
Outdoor Signs
Outdoor signs need to be durable. In addition to normal wear and tear, outdoor signs need to be able to withstand the harsh UV rays from the sun and any precipitation that they may endure regionally. Keep in mind that the harsher your environment, the more durable your signs should be. Not having the proper coating and sealant on your signs could be compared to going to the beach without sunscreen on: you might be fine on the beaches in Canada, but you'll regret not having sunscreen closer to the equator.
Outdoor signs are perfect for reaching new customers and getting your organization's name out there in the community. This is great for specialty sales, fundraisers, and volunteer opportunities, providing block party details, or any other event that you want to attract your community to.
Removable Signs
Removable custom signs allow your message to change as needed. These can be open and close signs, magnetic delivery signs for transport vehicles, removable vinyl decals to advertise a business, and many other things.
This is perfect for any company or organization that doesn't have static needs. Perhaps your organization is running a blood drive for a particular type this week and another the next; it would be convenient to have a sign that could be changed as frequently. Being able to change your signage with ease allows you to adapt to the changes in your community quickly.
Double Sided Signs
Double-sided custom signs allow you to put more information in the same amount of space. They are perfect for busy areas if you want to give more opportunity for a community to read your sign.
They're also beneficial to steady areas where people have more time to ponder; double-sided signs can be used to give a continuation of information on the reverse side. Whether you're saying the same message twice or giving more detail, a double-sided sign is a cheaper option than purchasing multiple signs.
Portable Signs
Portable signs allow you to bring your advertisement with you wherever you go. This is beneficial to many types of groups, from pop-up vendors at farmers' markets and food trucks to organized fundraisers and volunteer groups coordinating in public spaces.
Private businesses and large organizations alike can benefit from being able to take their custom signs with them. This allows people in many areas to make an association with your business or organization. Portable signs leave a last impression and give your organization a more finished look when they are professionally crafted.
Choose The Right Style
Every organization has a vision. Adding the right type of signage is crucial to getting your name out there and attracting people to your cause. You can use outdoor custom signs to pull in new faces and indoor signs to hit your message home. Whether you choose to use multiple types of signage or just a simple design to get started, you can rest assured knowing that you can find these options and more online.
Many custom sign companies offer templates as customizable options that allow you to work with your own logos or images, so it doesn't matter if your idea is set in stone or still a work in progress; there is a sign out there that is just right.