If you are interested in investing in real estate then you should consider going into the business of flipping houses. This money-making strategy has gained massive popularity recently, partly due to the popular TV shows that feature house flippers depicting the highs and lows of the business, making lots of people interested in it.
However, before getting into flipping houses, you need to know what it means, how it works and other important things related to this venture. In this informative article, we'll explore the ins and outs of flipping houses so you understand how it works and help you make informed decisions.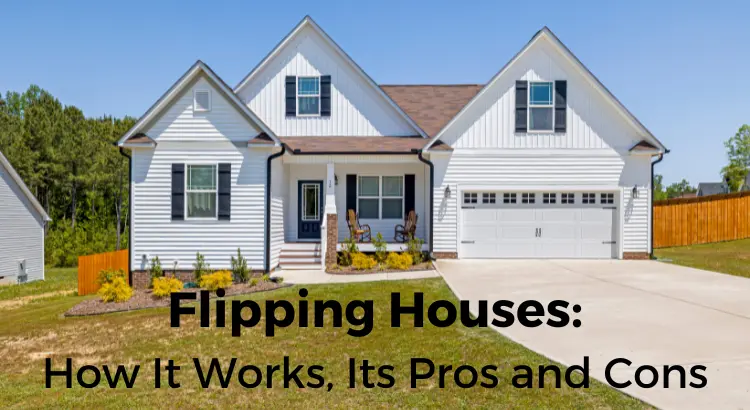 What is Flipping Houses?
When we talk about flipping houses, we refer to the potentially lucrative real estate business that mainly entails buying undervalued or distressed properties, improving them through renovations and then selling them to make good profits.
House flippers are usually experienced real estate investors who have an eye for low-value properties that can be improved and sold at a premium making them tidy profits. They have usually been in the business for a long time and have the cash they need to buy properties readily available. They can pay cash upfront thus getting good deals on the house they buy before embarking on renovations and remodelling to improve the properties so they can fetch good prices on the open market.
Sometimes, flipping houses may mean just buying properties and then holding them for a short period until the investors find buyers who can pay more than they were bought at. So, there may be no renovations involved. Thus, house flipping, either way, involves buying houses low and selling them high, raking in profits in relatively short periods—normally within a few months or a year.
How Does House Flipping Work?
You should know that flipping houses is not a get-rich-quick scheme or something you can get into overnight. It requires you to ensure you have adequate funds and can identify the right properties.
Below are some steps that can help you as a beginner in house flipping:
Set a Budget
One of the most crucial things that a house flipper needs is enough funds to finance their projects. You need to have a reasonable amount of cash readily accessible so you can pay for the right houses and pay for renovations. As a beginner, have about five times the amount you think is your right budget.
Find Appropriate Properties to Buy
Finding the right properties to invest in is crucial for success in the house-flipping business. You should focus on such aspects as the property's location, purchase price and condition. The majority of home flippers who have made it big look for houses in desirable neighbourhoods because they have the greatest potential for making a profit within a short timeframe.
Besides houses in strategic places, distressed properties, meaning houses in disrepair and foreclosures, usually offer the best chances for making a profit. However, they often mean added costs for renovations and a certain level of risk. Thus, be cautious as you choose properties to buy. You should also consider involving real estate agents experienced in working with flippers.
You can try to take a leaf out of Home Flippers book. Home Flippers is a local quick cash house buyer that aims to make profits but also helps sellers seeking to sell houses in any condition, even dilapidated ones. Sellers get fair value for their homes and get paid in cash so no delays. The company offers a great solution to those facing foreclosure, illnesses, divorce and other unfortunate circumstances that may force them to sell.
Also Read: How to Find Out Who Owns a Property Without Any Hassle (Tips and Tricks)
Make Offers for the Houses
With ready funds, and having found the right houses to take on, you can go ahead to make offers to the owners. You should factor in the repair costs and the after-repair value of the house so you know what offer to make, or how much to bid. As a flipper, you should be okay if an offer is rejected, and to ensure you finally have houses to flip, identify multiple properties, just in case one falls through.
Set a Reasonable Timeline
You need to give yourself adequate time to do the needed repairs and upgrades, and even for inspections, where necessary. And given that different houses need different renovations, they don't all take the same time. Even if some houses don't need repairs, you may have to wait a bit of time to find buyers who can pay a good price for them.
Work with Trusted Contractors
If you don't handle renovations yourself, hire reputable contractors to carry out the necessary work. It is crucial to ensure the contractors have the relevant licenses and qualifications for the work you want them to do. Also, ensure their quotes are reasonable and within your budget and can fit your timelines.
Sell your Property
After upgrading your property, you have to put it up for sale. As a home flipper, you can sell your property on your own or you can ask the best real estate agents to help market the properties to the right buyers, and help you reach more people.
What Are the Pros of Flipping Houses?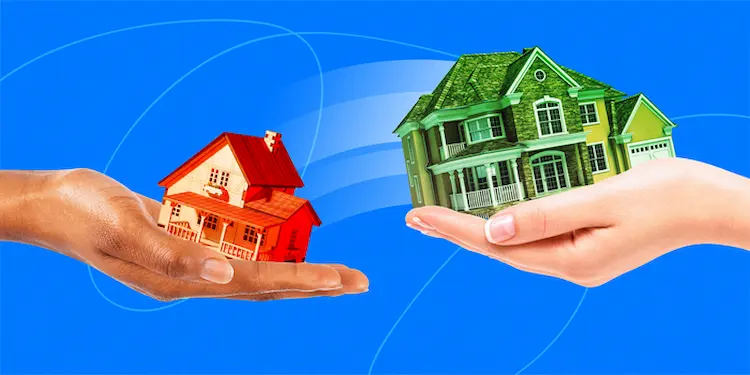 Here are some benefits you can enjoy as a house flipper:
You Can Make Decent Profits
House flipping can earn you some tidy profits if you do it the right way, by having the needed funds, getting the right properties, upgrading them or holding them for a period, and finding the best buyers.
It Can Help you Diversify your Investment Portfolio
You can consider adding real estate to your portfolio of investments so you spread your risks. Flipping houses is a good chance to cash on real estate investments, and act as an alternative to stocks, bonds and other investments.
You Can Do it As a Part-time or Full-time Job
House flipping is something you can do as a side gig or even as a full-time job. You can flip houses to earn money for various things like vacations or to put into your retirement fund.
What Are the Cons of House Flipping?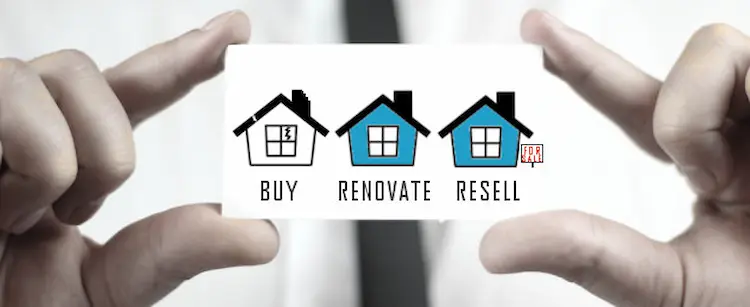 Some of the disadvantages of house flipping include:
Risks of your Properties Not Selling Fast Enough
If the property you're trying to flip doesn't sell fast, you have to pay extra costs besides tying up the capital you invested. For this reason, you should always set aside some funds just in case the property you're trying to flip turns into a flop.
Potential for Legal Suits
House flipping is littered with issues that can result in legal suits, for example, buying a house without a clear title, and selling properties with problems you didn't address properly, or you didn't fix. To avoid such legal problems, having a solid team in place is vital, and this includes working with a good real estate attorney.
Conclusion on Flipping House
If you have been wondering what flipping houses is, and how it works, this piece has shed light on that. You can now explore house flipping with a little more confidence and make tidy profits if you do it right. You can also sell your house to home flippers if you want quick cash, and to avoid the hassle of selling the traditional way.