There are multiple providers offering sales engagement solutions in the market.
How can buyers figure out what they want? Do they find the right fit in established players like Lemlist? Or are there lemlist competitors that might be a better fit?
This article will help you ask the right questions about sales engagement software functionalities. And what questions do buyers need to ask before purchasing one
What Can Sales Engagement Software Help you Achieve?
Simply put, sales engagement software allows your representatives to interact with buyers who fit the business' ideal customer profile.
An effective platform will allow reps to contact prospects across multiple channels like email, calls, text, LinkedIn, and Twitter. And engage across them all in a seamless, intentional manner.
Such solutions allow sellers to be more productive and save time by allowing them to use better workflows. As a result, representatives can work faster and more efficiently to close more deals and drive greater revenue.
Questions to Ask When You're Buying a Sales Engagement Software
You've shortlisted software you think might be a good fit. Now you want to see them in action and assess if they fit into your tech stack. How do you ensure that you make the right choice?
Ask these questions.
Does it Automate Manual Processes?
It's worth looking into if the software can automate a portion of your workflow. Good tools will be able to automate specific tasks, follow-ups, acting on triggers, and more.
Good Automation Will;
Make it easier for reps to focus on selling and closing more deals
Reduce the chance of human error in conducting the right outreach at the right time
Help you find and use the right sales insights to make your outreaches more effective
A word of wisdom: While automation can make your life easier, bad automation can be even more costly. It pays to be a discerning purchaser.
Related to Automation: Do You Need A Business Automation Solution?
Does it Integrate with your Tech Stack?
Many sales tools boast lists of integrations with other products within your tech stack. However, it's essential to understand that not all integrations work the same.
Test if the integrations are bi-directional – which means that data flows seamlessly from one to the other source, without the need for twice the effort.
Does it Provide you with Actionable Data at the Moment that Matters?
Data is only helpful if it's available when you need it. It's useless if a sales engagement platform holds your data or makes it difficult to access. The right tools provide the most current information in real-time.
Does it Solve Multiple Use Cases?
This rule will ensure that your selling technology is multi-functional and not a single-use solution. Instead, each product should solve multiple problems for your sales teams.
This is why it is essential to consider more than the initial problem you are trying to solve. The right platform will help sales teams prospect, engage, schedule meetings, monitor and record, and close deals from one place.
Is it Worth the Long-term Investment?
Calculate the ROI of all the options you have in mind in terms of pipeline and revenue impact. You should be able to justify your investment and implementation efforts.
Conclusion on Best Sales Engagement Software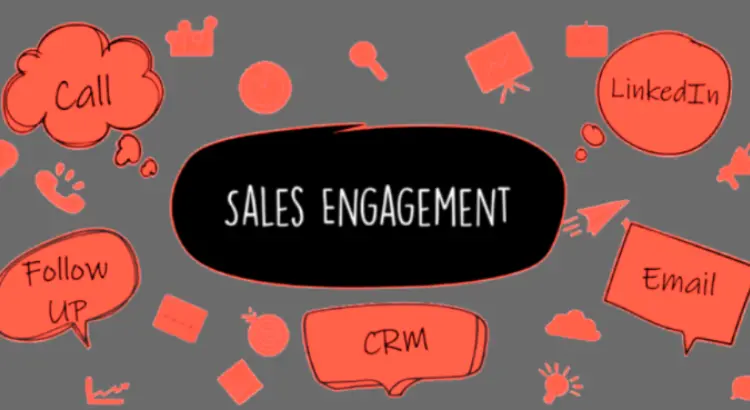 The lemlist competitors are available in the market by finding a platform that you can implement quickly. And one that can help you generate revenue immediately, not in the next quarter.