In this digital era, we all are found to be reliant on multiple data storage devices to save our memorable or precious data. These storage devices may include both internal and external hard drives.
However, as technology advances, older hard drives can become obsolete, leading to the deletion of data from these aging storage drives. If you ever encounter issues like the deletion of data from old hard drives, do not fret!
Luckily, there are various methods that you can try to restore files from these old hard drives. This comprehensive guide will walk you through various recovery methods to help you know how to retrieve files from an old hard drive. Just go with the systematic process, ensuring that your precious data is easily recovered.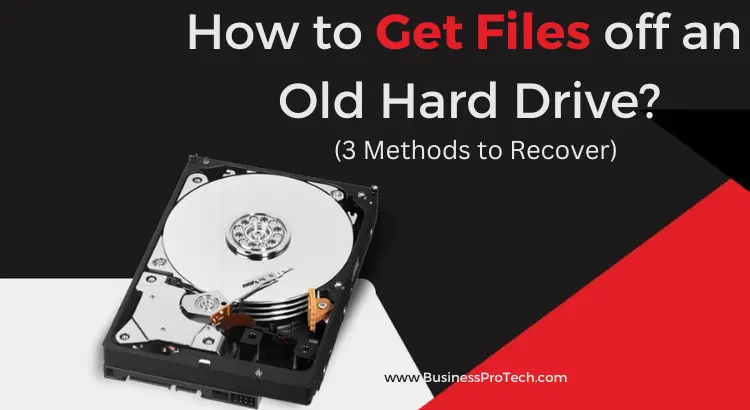 When You Should Get Files Off an Old Disk?
Here are some probable reasons why getting files off an old disk is a common necessity:
Preservation of Data: Storage media devices like hard disks, floppy disks, and optical media degrade over time. It is important to get files off an old disk in order to prevent important data, avoiding potential data loss due to media degradation.
Upgrade or Replacement: When you upgrade your computer or replace its old storage device, it is important to transfer your files from the old disk to the new one to access all your data.
Data Recovery: Instances like accidental data deletion, disk corruption, or hardware failure may lead to permanent deletion of data from an old disk. In such cases, you need to apply proper data recovery services to regain access to the original storage device
Access to Old Software: If you have any old software programs installed on an old disk that you want to use, you can retrieve them from the old hard drive to the new one.
Along with the above reasons, there are many more practical, historical, or preservation reasons why you should get files off an old hard drive. Whatever the reason for accessing the data, the process of retrieving the data from your old drive is always easy and quick.
Also Read: 4 Types of Data Storage To Help Keep Your Data Organized
Let's go to the next part of this blog to understand various recovery methods.
Quick Methods to Recover Files from Old Hard Drives
In this part of the blog, we will discuss some probable recovery workarounds that you can apply to restore data from your old hard drives:
Method 01: Connect the Hard Drive with a USB Cable
If you have a functional hard drive from where you need to restore lost data, then you can easily recover all its content by connecting your hard drive to your computer using the USB cable. Try to connect your hard drive to your device and check if you are able to access its data.
Before establishing the connection, check and ensure that there is no read/write action enabled and that your drive is free from viruses/malware.
Method 02: Recover Files From Backup
It is very simple to get files off an old hard drive using the backup. This method ensures the safe accessibility of your data.
If your old hard drive is an external one, connect it to your device using the USB cable by plugging it into an available USB port on your device.
However, if you have an old internal hard drive, then you need to carefully open the hard drive case of your system. Locate the old hard drive and connect it to the available SATA port and power connector.
Here's a step-by-step guide on how to get files off an old hard drive using the backup option:
Use File History (Windows 8/10):
To recover your files from File History backup, connect the external drive where your File History backup was created to your computer.
Type "File History Settings" in the search box and then launch it. Select the file or folder that you need to recover and click the "Restore" button to save your files to the original location.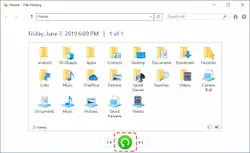 Use Time Machine (macOS):
Launch Time Machine from the menu bar and select the date from where you want to restore your files.
Browse through the snapshots to locate the specific file or folder that you need to recover and click to open it.
After that, click the Restore button and wait till Time Machine retrieves and restores the selected data to its original location on your Mac.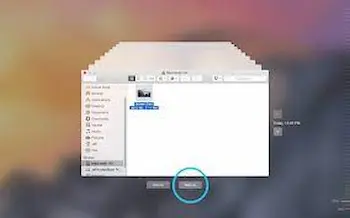 Method 03: Use the Data Recovery Tool
If you fail to recover files from an old hard drive using the aforementioned methods, you can use data recovery software to get your files back. If you are left with no signs to get files off an old hard drive, we recommend using the Stellar Data Recovery Professional tool. The software offers several features that make it best to retrieve accidentally deleted or lost files from your system.
Apart from internal hard drives, it supports the recovery of deleted files from the external storage device. This professional data recovery software supports the recovery of multiple file formats. So whether you want to restore your lost photos, videos, documents, or any other file types, the software will allow you to get them back with ease.
Check the following detailed steps to learn how to get files off an old hard drive using this professional data recovery software:
First, download and install the Stellar Data Recovery Professional tool on your device and launch the application. On its home screen, select the type of data you need to recover and click the Next button.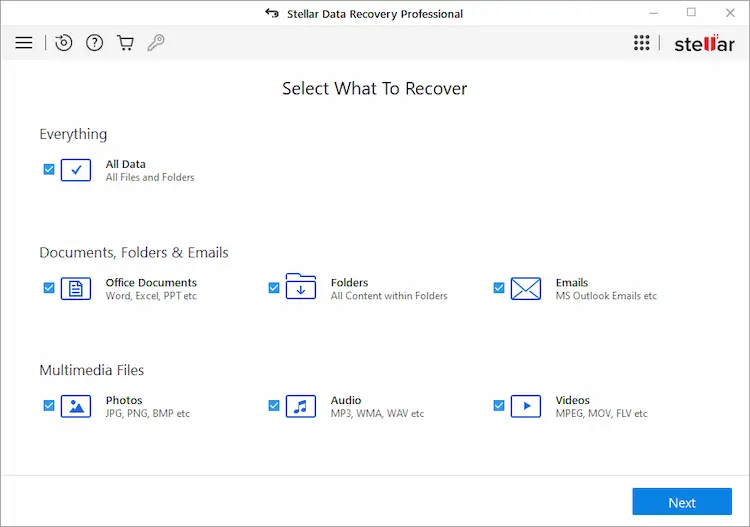 Now, choose the folder location from the Recover From window to select from where you need to restore your lost files and tap the Scan button.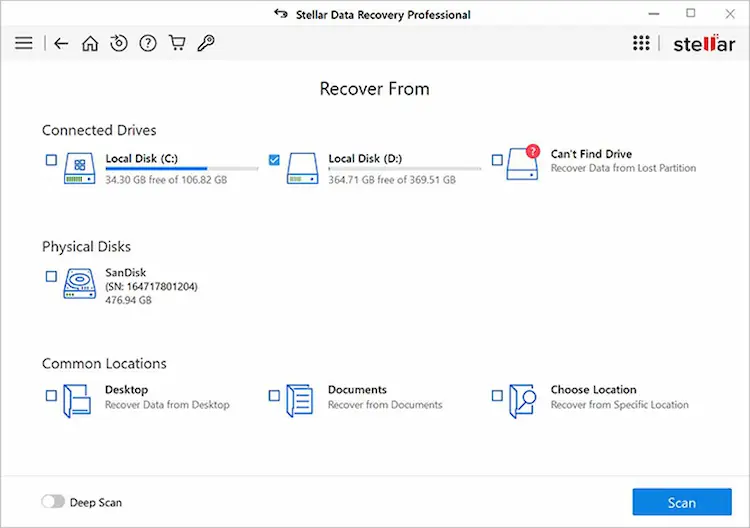 After that scan completes, preview the recoverable files and select the files that you need to recover. Click the Recover button to save the selected files desired storage location.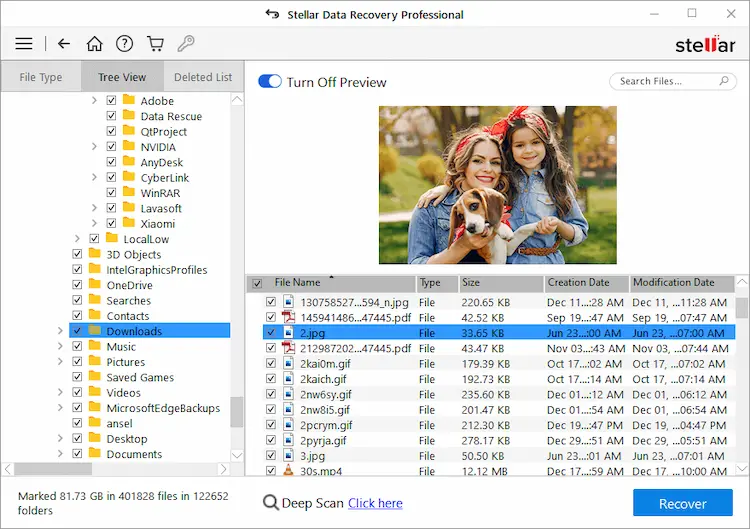 Conclusion on How to Get Files off an Old Hard Drive
Having data stored on the old hard drives can often become distressing, especially if want to restore its content after several years. But, with the above-mentioned data recovery methods, you can easily get data off an old hard drive on Windows and Mac systems.
Moreover, in case you face any challenges with the manual recovery methods, simply install any professional tool on your computer to retrieve deleted files from any internal or external storage device.