Inventory management is one of the most critical operations for any business. It involves implementing a system that reduces errors and streamlines the shipping and receiving process, ultimately lowering your spending and marking an uptick in the cash flow.
Over time, it has been observed that many businesses fail to stay on top of inventory management. It particularly stands true for small businesses because they have to keep things up and running with scarce resources.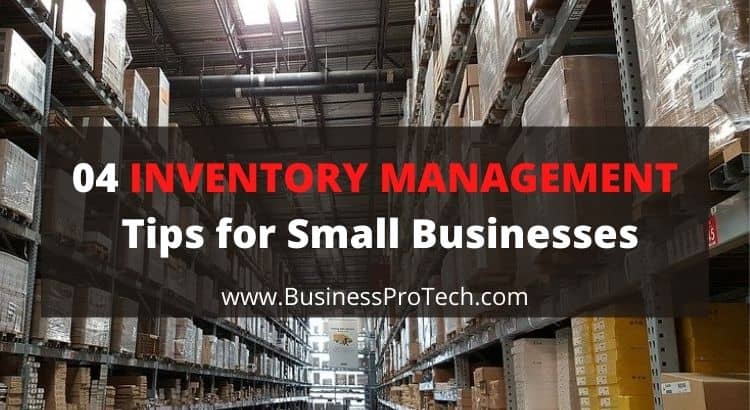 However, in this post, we have put together some tried-and-true tips that will ensure optimal inventory management for small businesses:
1- Rent A Storage Unit for your Business
Even with all the planning you do, your products and sales volume will eventually outgrow the space. While it can be expensive to rent a warehouse or storefront, especially if you are just starting out, and that is where storage units come into play.
Small businesses often start from home, which means there is less space to store inventory.
However, you can store all your items in a storage unit and still have enough space for office furniture, equipment, or other supplies. Storage units are particularly an excellent option for businesses that have brick-and-mortar shops.
Contrary to the past, storage units are easy to find these days in every part of the world. For example, if your business is based in Kelowna, you just need to type 'Kelowna storage' in the search engine, and the results will match you to plenty of options.
2- Invest in A Reliable Inventory Management Software
The inventory management software ensures a host of benefits for modern-day organizations. To begin with, it enables businesses to track and order products considering the customer demand automatically. In other words, you will not have to keep an eye on the stock manually.
Besides, inventory management software gives you business insights to gauge the demand and supply of various products. This information can be used to make better decisions and earn more.
However, all inventory management software are not the same, and they vary depending on several underlying factors. But you can pick the most suitable software by narrowing down your attention to the following aspects:
Figure out your requirements: Understanding your needs is key before you buy an inventory management software. You also need to learn about the problems you face in managing inventory and what solutions you are looking for.
Integration: While some inventory management software has a fixed number of features, others can be configured to meet your company's specific needs. For example, you may be using different tools to run your business. However, ideally, you should look for inventory management software integrated with other purchasing or accounting software systems.
Usability: Business owners often overlook this point. But we would highly recommend you consider it while exploring the options. It is not worth the investment if it takes your staff hours to learn how the software works. Therefore, use the one that is super easy to operate, even for the non-technical workforce.
3 – Find Low-Turn Stocks
Low-turn stock refers to merchandise that has not been sold in the past six to twelve months. Once you have identified low-turn stock, get rid of it as soon as possible. It is pertinent to mention that you must be creative in bringing these products off the shelves.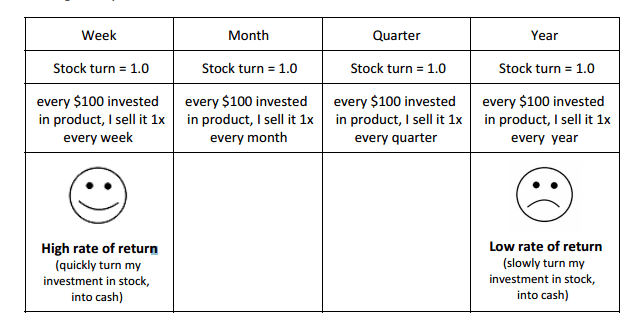 Image via: support.kitomba.com
One of the most effective ways to do that is by offering a discount or promotion.
If you maintain the stock for a prolonged period, you might consider remarketing and repositioning to attract more customers. Taking new photos could prove to be a solid alternative. With the latest, more appealing photos, you can give your products a fresh look.
Of course, you should ensure that the images are of high quality. Try capturing the item from different angles and perhaps engage in a lifestyle shot. Apart from that, you may also consider placing items in various categories in your online store. That way, you could make your inventory more visible and accessible.
Related Article: Why is Cargo Insurance Crucial For Your Business
4- Establish A Working Relationship With Your Suppliers
Even after mapping out the best inventory management roadmap, you can still have problems when you need products quickly to fulfill an order. Unfortunately, retailers are left at the mercy of their suppliers when this happens.
Therefore, a good relationship with your supplier is key to quickly resolving quality issues or discrepancies in a purchase order (PO). Luckily, you can improve your relationship with suppliers by taking the measures such as:
Pay on Time: Late payments can be a problem for any business. Among other things, they can cause severe damage to cash flow and expose a company's financial health. Not paying on time could damage trust and reduce the chance of building long-term relationships. Therefore, your best interest is to ensure that your suppliers get paid at the earliest. If you make your payments on time, suppliers will walk an extra mile to replenish your stock in little to no time.
Communicate frequently and effectively: Needless to say, communication fosters understanding. A shared experience can avoid disagreement and confusion. So make it a point to communicate with your suppliers beyond business transactions.
Establish the foundation of a working relationship: From the beginning, establish the foundations of a positive relationship. Meaning, you must first understand the type of relationship you desire before you can begin the process. If both parties are in sync, it will pave the way for better bonding.
Wrap up on Inventory Management Tips for Small Businesses
As you can see, inventory management is not as challenging as you might have assumed. Staying on top of inventory management makes it possible for businesses to have the desired products in the right quantities at the right time.
In addition, by accurately managing inventory, companies can keep issues like overstock or stockouts at bay. However, you just need to walk the tight line of the above practices to nail inventory management.