Whether responding to a lawsuit, internal investigation, or government investigation, a corporate legal department will unavoidably manage multiple matters simultaneously. Corporate counsel may routinely deal with certain lawsuits, which could pertain to liability, negligence, or breach of contract.
For example, if any product's safety concern arises, the manufacturing company may face multiple lawsuits related to said matter. Most of them may have the same injury patterns, and they may rely on the same theories of liability.
Therefore, executing multi-matter management strategies would be crucial for your product liability matters or other matters, as the patterns may have similar data.
The corporate legal department, in this case, may have the following goals:
Preparing responses for the matters
Driving the matters toward a resolution
Controlling costs throughout the lifecycle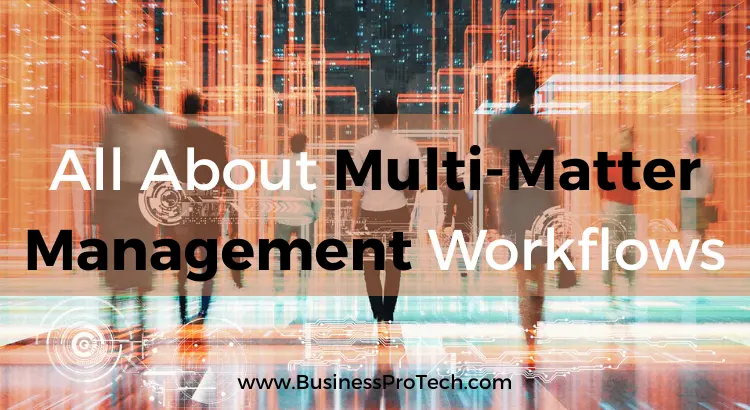 What is Multi-Matter Management Software?
Enterprise Multi-Matter Management software enables the efficient management of all matters related to repetition, litigation, and investigation. You can find and review all the information related to the analysis and compliance.
It saves the organization time and money on checking documents and reviewing all kinds of matters. Organizations can find, analyze, review and produce electronically stored information (ESI) for litigation with the help of multi-matter management software.
The software helps organizations identify documents from similar matters and keep track of their progress in litigation, providing them with an overview of their case's progress.
It also creates indexes that make it easy for users to find specific information. This can be especially helpful when dealing with large amounts of data or when particular files are frequently accessed.
Features of Multi-Matter Management Software
Add Expert Cases
You can automatically pull the relevant data into your respective court website by filling in the details of the clients or opponent advocates.
Everything you need to record will be provided. You can also assign each case to the team members for collaboration. You can even record the date of filing or add a description to any of the client's documents.
Search for Cases
Filter the cases by the number of criteria such as a case number, client, or team member. You cannot find any quick way to access or refer to any cases. You may have a full diary on the number of cases you are working on.
History
Record anything you want by deciding the time factor. You can determine the time factor by logging your activities through minutes, making future references, or sharing with your other team members.
Documents
There are a number of ways to store your documents using multi-matter management software.
Upload or download several documents
Choose to keep the document private
Filter the record by the case or document type
View the document assigned to multiple cases
Conclusion
Using multi-matter management software for legal documents can help to streamline the process of creating, organizing, and tracking lawsuits. By automating several critical steps of the legal process, such software can save time and help to ensure that all relevant information is readily available for review.
Multi-matter management software can help organizations save money by reusing documents, coding decisions, and more across repetitive matters. In addition, by streamlining the process, these programs can help lawyers and other legal professionals more efficiently manage cases.