Focusing on in-house training and making it accessible to every learner at all times is now a priority for both profit and non-profit companies around the globe. For this reason, it's essential that businesses create a learning management system and dedicate it to this use.
In order to centrally manage, disseminate, and monitor their instructional resources, numerous businesses are investing in learning management systems (LMS). LMSs simplify the training and education process. Therefore, even businesses unrelated to education have begun to adopt them as a means of educating their staff and orienting new hires to the systems they use.
Due to its effectiveness, the learning management system market has seen an exponential rise in the past few years. It's expected to grow from $16.19 billion in 2022 to $40.95 billion by 2029. With a CAGR of 14.2% throughout the projection period. However, the availability of more options made it both simple and difficult to choose an appropriate LMS for a given business.
In this post, we'll explore some crucial factors to consider when choosing a learning management system to improve the educational experience. Keep reading to learn how to choose the best LMS for your company.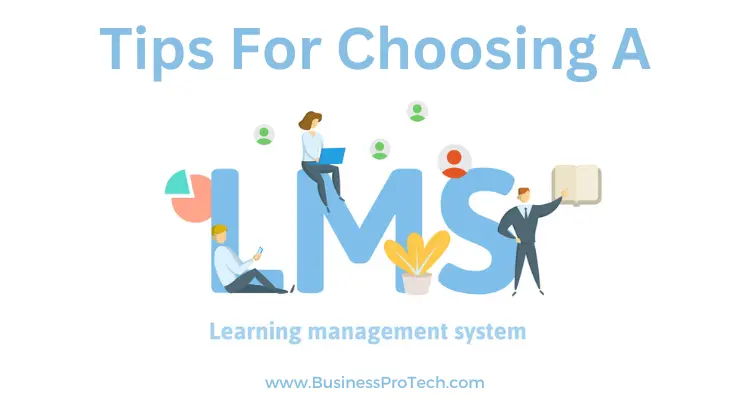 Choose an LMS Based on Your Objective
The first stage, like with any new implementation, is to define what your expectations are. You must determine your learning goals, plan out your course's logistics, and think about the requirements of your company in order to be able to choose the most suitable option.
To make setting your LMS goals easier, answer these questions first:
What do you want workers or students to get out of this?
What kind of material will be taught?
What plans do you have for expanding this material?
What's the total user count for this program?
What's the deadline for completing the course?
Is hosting the program something you'll do internally or will you outsource it?
When deciding on an LMS, it's also important to think about your company's location. For example, let's say you're a company that operates in the UK. Find the best learning management system UK-based, and ensure that they are in accordance with any local requirements. Working with a local software vendor also means you can avoid issues with time zone differences and get assistance whenever you need it. 
Establish a Reasonable Budget for LMS
When selecting an LMS, consider how many people will use it. This information will help you determine how much you'll need to pay to use the program. Therefore, you'll need to decide on an exact or as close as possible number so you can budget accordingly.
Keep in mind that if you choose to use free software, you'll still need to teach your employees how to use it, either by subscribing them to online training classes or by delegating the job to a professional who will perform the training process.
Determine the Functionality of the LMS
While LMSs from different providers might seem somewhat different, they all give access to the same essential features for online education. However, what if there is a quality or benefit that your business cannot do without?
Find out what the LMS can do. Is the software flexible enough to meet the expansion demands of your company? Are you able to easily change your learners' amount or is there a limit of how many people can use it at the same time?
Find out whether it crashes or functions correctly when faced with a big number of users. For instance, your business might want access to the system through smart panels or mobile phones; in this case, you'll need to verify that the system is suitable for such use.
For instance, if all lessons are in the form of educational videos and utilized by the instructor wherever he wants, you might need an audio room to listen to the lectures. Knowing what features you need to make the most of the LMS, make sure the one you choose can provide them to you.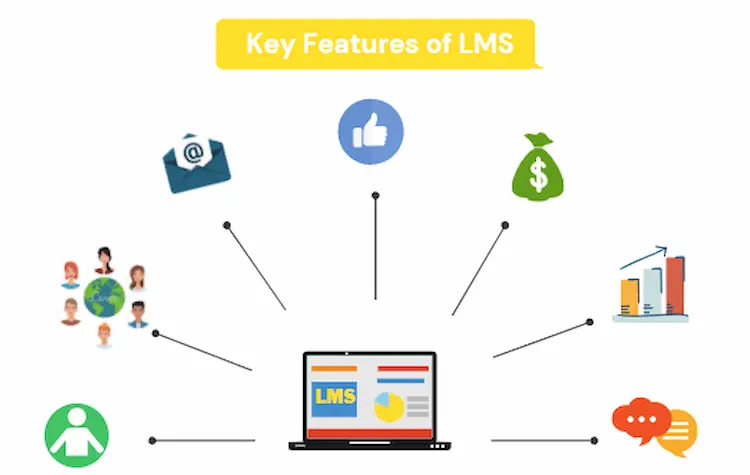 Follow the Development of the Learners
One of the main reasons companies invest in an LMS is the ability to monitor their employees' development as they move through the learning process. Not only does the LMS improve learners' access to courses, resources, etc., but it also helps instructors gauge their progress. With an LMS, monitoring the development and actions of your employees is a breeze.
If the learning process is running smoothly or if there are problems with the system, the software should be able to perform the learning and offer maps and instructional data to help.
Hone Your Knowledge of Learning Management Systems
You could find a system on the internet that you like and decide that you want to purchase, but before you do so, you should consider whether or not it's appropriate for your instructors. How long will it take for your instructors to learn to use the system? Will it meet all or some of your organization's requirements?
The success of an online course and the return on investment depends on the abilities of the LMS administrator. It takes practice to become proficient in using a learning management system to design visually appealing online courses, especially if you are new to the world of technology.
Get Over the Challenges of System Integration
Just like any other new software or application, you might run into some difficulties when implementing an LMS. The most prominent issue companies run into is integrating it with their old systems. Before you decide on an LMS, make sure it can work together with any systems you already have.
In order to know your exact requirements for system integration, make sure to consult the company's training and development professionals about the capabilities of the devices and software currently in use. Find out what challenges people have under the present system so that you can design solutions for those issues in the new system.
Final Thoughts
There's no ideal software, it all comes down to your requirements. Do your research and plan carefully to choose the most effective software. If you're having trouble deciding which is the finest option, consult with content management professionals.