In recent years, owning a coworking space has gained immense popularity, with millennials and freelancers prioritizing flexibility and collaboration. 
According to a report by CoworkingResources.org, this evolving urban environment has seen an average yearly growth rate of 23% worldwide. The trend is expected to continue in the coming years, with an estimated one million people working in this environment by 2022.
It is no wonder that investing in this innovative landscape is increasingly becoming an attractive option for investors and entrepreneurs looking to make a profitable future.
This article will discuss these advantages in detail to help you better evaluate why investing in this sector is right for you.
The Popularity of Coworking Spaces
For any establishment to gain success and victory, there must be a healthy demand for the services you're offering clients and consumers.
It's necessary to look at the market and ensure that buyers are interested in what you're providing. Coworking spaces have gained popularity for many reasons.
First, they provide an opportunity for remote workers, freelancers, and entrepreneurs to work in a professional setting without the overhead costs of traditional office space.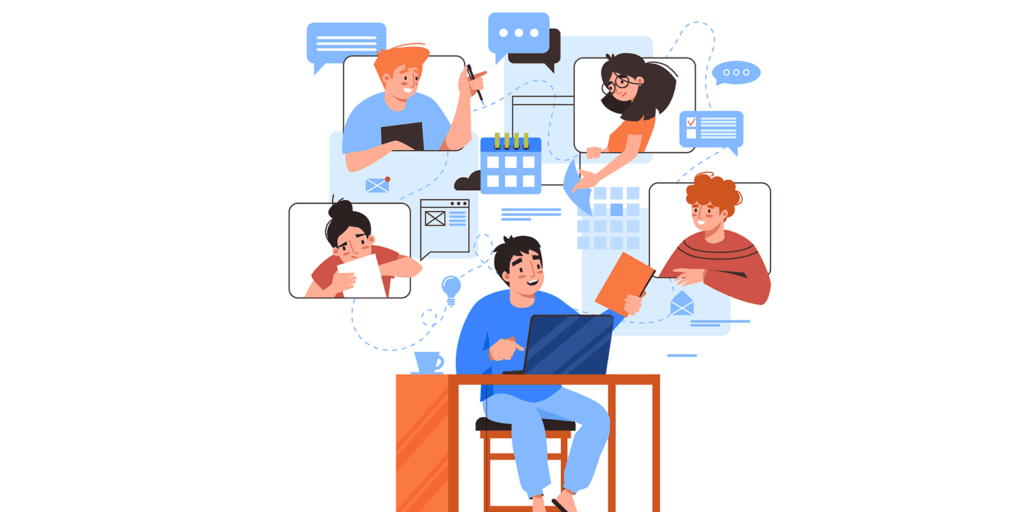 These environments offer a sense of community, where members can interact with like-minded individuals and potentially collaborate on projects. These benefits have led to an increase in demand for coworking spaces.
According to a report by CoworkingResources, there were 19,000 coworking spaces worldwide in 2019, and the number is expected to reach nearly 26,000 by 2025.

https://www.coworkingresources.org/
Strong Revenue Generation and Low Overhead Costs
The cost of setting up these innovation labs can be considerable, but the return on investment is equally significant. Shared workspaces attract many tenants, from solopreneurs and freelancers to small businesses and established companies.
The growing demand for flexible workspace solutions translates into stable revenue streams surpassing traditional leasing models.
One of the unique advantages of these businesses over a startup is the ability to leverage an established brand's reputation to generate revenue.
The franchisor provides the business model, brand equity, standard operating procedures, and training materials to help the buyer maximize its potential.
Low overhead costs are another benefit of owning a shared workspace. The franchisor provides training, marketing support, administrative support, software systems, and other resources that help keep costs low.
In addition, a franchisor's purchasing power can also reduce the costs of goods and services, such as office supplies and utilities.
Established Business Model with Clear Structure and Support
This modern movement means having access to an established business model with a proven track record of success.
The headquarters' provides a clear structure that includes operational manuals, training sessions, and ongoing support to ensure smooth and efficient management.
The franchisor's leasing and space design expertise can also benefit owners and managers. Leadership can help locate properties, negotiate lease agreements, and advise on space design to help maximize profits.
Another advantage of owning a coworking space is tapping into economies of scale. The franchisor can negotiate favorable terms with suppliers and service providers, lowering contract costs.
Variety of Revenue Streams and Diversification
Another plus of buying into this sector is the variety of revenue streams available.
Shared workspaces usually generate revenue from multiple sources, including renting out private offices, conference rooms and event spaces, virtual offices, mailboxes, and coworking desk spaces.
The multiple revenue streams provide income diversity and risk mitigation. A franchisor can help owners diversify their income streams by offering additional services such as business consulting, professional development, and mentoring.
These extra services can produce ancillary revenues and enhance business growth, making the corporation a one-stop shop for business services.
Increased Network and Community Engagement
The most impressive aspect of these spaces is the sense of community it fosters. These businesses provide entrepreneurs with a welcoming environment to brainstorm, communicate with like-minded individuals, and collaborate.
Franchisees can create a sense of togetherness and camaraderie among members, which is crucial to retaining customers and attracting new ones.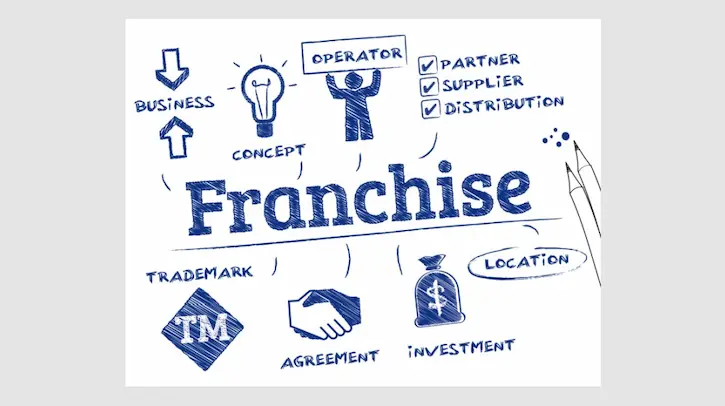 Buying into an innovative environment also offers a chance to be part of a broader community of business-centered individuals.
Owners can become involved in the network of franchisees, vendors, and suppliers, creating opportunities for teamwork and mutual support.
These managers can then forge relationships with tenants, create events, and host networking functions, providing opportunities for community-building and economic growth.
An Easy Structure To Scale
The point of any organization is to build, evolve and grow while gaining from this journey economically and financially.
Another benefit of owning a coworking franchise is the ease of scalability. As the business grows and the need for more offices becomes apparent, expanding becomes a relatively stress-free process with a franchisor's support.
Most coworking franchises already have established processes to help expand, choose locations, and hire new staff.
This means that management and those running the facility can entirely focus on the day-to-day activities within the establishment instead of operational structures, processes, and policies.
Final Thoughts
In conclusion, investing in this kind of enterprise provides entrepreneurs with an excellent opportunity to tap into a booming industry.
With flexible workspaces becoming increasingly popular, owning a coworking franchise offers multiple benefits, including low startup costs, established systems, and revenue streams, ease of scalability, and potential for high ROI. 
Additionally, franchisees can build a community of like-minded individuals and foster a thriving work environment for their customers.
Owning a coworking franchise can provide entrepreneurs with a stable, profitable, and rewarding business opportunity.