Video marketing is great if you want to enhance your brand's visibility and make yourself more memorable. And there is no doubt that it has been one of the most powerful types of content in recent years. Videos are highly engaging and can help you increase views, gain new leads, increase brand awareness, retain current customers, and drive sales.
Branded videos are more than just commercials; they can build a deeper connection with your audience and create a more personal brand image.
Most importantly, you can use branded videos as part of your content marketing strategy at every stage of the customer journey: from initial awareness through conversion and beyond.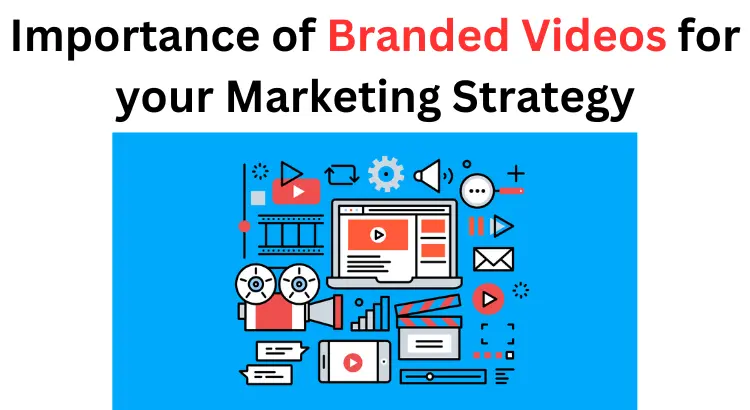 There are many types of branded videos out there (some of them you may be familiar with), so we're going to mention a few:
Product Demos
Customer Testimonials
Company Culture Videos
Animated Explainer Videos
Social Media Videos
Event Videos
How-to Videos
Brand Story Videos
Behind-the-scenes
Live events
What Does the Data Say About Video Marketing?
In Wyzowl's State of Video Marketing Survey, most marketers attested to the impact video has in this day and age. 91% of businesses said they use videos themselves, and 96% see video marketing as essential!
Furthermore, 92% of marketers state that video has increased their ROI. These are some high numbers!
How Branded Videos Can Help your Marketing Campaign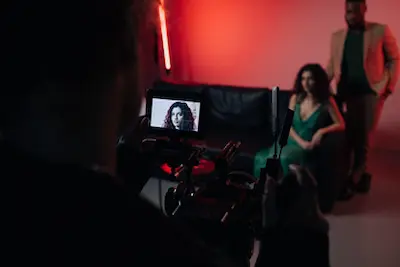 So, what are the advantages of using video content? Here are just a few reasons why branded videos are so important for your content marketing strategy:
They help build trust with potential customers
They make great sales tools when used in conjunction with other marketing strategies (such as email marketing or social media)
You can use them to educate customers on products and services and provide valuable tips and tricks for everyday use.
They're an opportunity to engage with customers in real time, which can help build loyalty and trust.
You can share them easily across all platforms—and they're easy to watch on mobile devices, too!
Letting your audience members get to know who you are as an individual or organization by showing them a glimpse into your company culture and value
Videos can be an effective tool for boosting your search engine optimization (SEO) efforts because search engines like video content more than plain old text.
Video marketing can be relatively cost-effective compared to other marketing channels – more so when it provides a return on investment. But there are ways in which you can save money on your videos even more.
They are versatile – You can use videos in various ways, including on social media, your website, and email campaigns.
Steps on Using Video Marketing
We've seen why video can enrich one's content marketing strategy. But what are the specific steps that you have to follow?
Start by outlining the content for your video through scripting.
Next, set up the filming location and ensure it is equipped with all the necessary elements.
Ensure that your talent, whether employees or actors, are ready and prepared for the shoot.
Create a detailed plan to capture all the essential shots and familiarize yourself with your filming equipment.
Begin filming the video, following your shot list, and making any adjustments.
Once filming is complete, edit the footage to create a polished final product.
Select a suitable soundtrack and record any additional voice-over narration.
Finally, upload the finished video to your desired platform for maximum visibility and impact.
Distribute the video on multiple platforms!
Video-making Tips and Tricks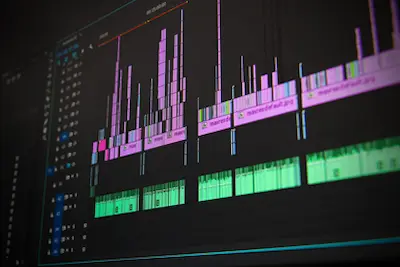 As we've realized in this article, marketers use video for many reasons. But videos can show their true potential only if other marketing strategies and tools complement them – as part of a bigger marketing plan.
With that in mind, you should consider using video together with different traditional content strategies like email marketing or blog posts.
It is easy to see why this matters, considering videos can contribute to blog traffic significantly (especially YouTube videos)!
Another thing you must consider is that writing a script for a video is significantly different than writing a blog post – so it has to have a relatable and speech-friendly text.
But don't underestimate some good marketing tools that you can use when making your video content – like Hubpost, Ahrefs, Yoast, and Slack.
Also, with the help of analytics tools, you can track the performance of your branded videos, including views, engagement, and conversions. This allows you to measure the success of your video marketing strategy and make data-driven decisions about future campaigns.
Since most people consume video content on their mobile phones, they should ideally be mobile-friendly. With this in mind, you should also focus on audio, since many people listen to videos on mute while on their phones – that means emphasizing things like subtitles or visual storytelling.
Last but not least, people tend to underestimate the importance of this point: Once you start making more videos, you'll need to store them somewhere. Since videos can occupy a lot of space on your computer or laptop, you can compress MP4 to avoid this problem.
Wrap-up!
Don't forget that the best videos are authentic, relatable, and entertaining – and not too "salesy". They should also be an extension of your brand's personality, so keep this in mind as you craft your content!