Why do people say that content is the brilliant ingredient to add to your SEO?
Generally, SEO refers to search engine optimization that helps you rank your web pages on search engines. The concept of focusing on extra bits to create SEO-friendly content is all about playing along with the factors that help you to make your content fit to rank higher on the SERPs.
Google loves quality content – no doubt! But, Google only loves to rank the SEO-friendly content that fits best according to the online user's preferences.
Many people engage in SEO content creation because that type of content fetches worthwhile traffic and audience to their website. Well! If you want to write SEO content for your website – keep reading.
This post will cover not only how to write SEO-friendly content and also how to write great content for SEO. We will introduce you to some of the additional elements – you may not know.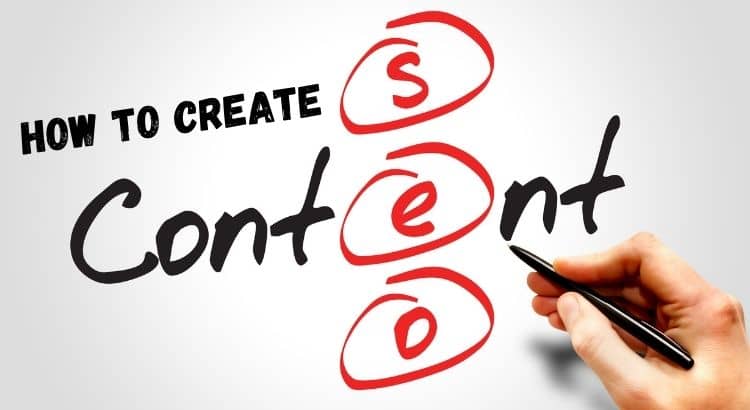 So, scroll down and read on!
What is SEO-Friendly Content?
Before you delve into the perks of steps to creating SEO-friendly content, you should focus on learning what SEO content is.
Let's talk about this section with an example. Assume you have dropped a keyword on the Google search bar and hit the search button. In less than ten seconds, Google started showing you the results. It can be related to articles, blog posts, images, and videos.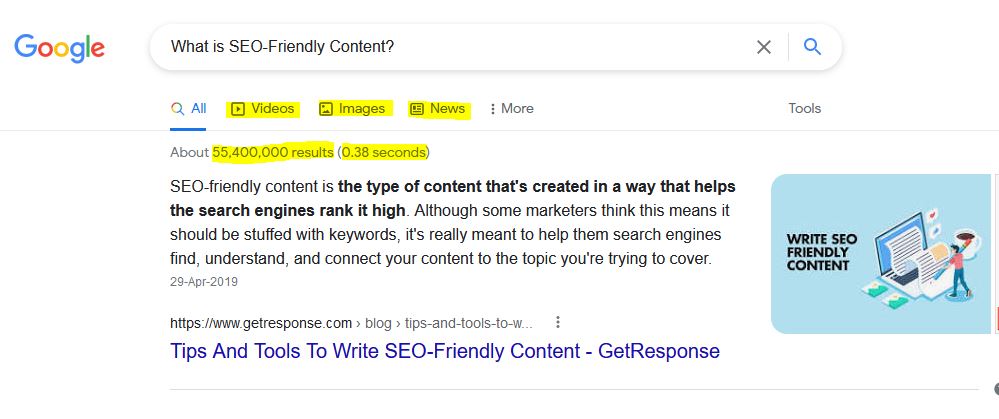 Now, think twice about your preferences regarding clicking the results. Of course, you will prefer to visit the top ones. Well! The content you see at the top of the page is SEO-optimized content that Google has chosen for its users.
It is crucial because Google uses your content to decide its ranking. Creating content for SEO involves many factors. Read on to know more!
Understanding the Extra Efforts to Create SEO-Friendly Content
It is time to dig deeper into the context and understand the crucial efforts to create SEO-friendly content on the go. It is a bit different from ordinary content creation as it involves many stages and elements. So, let's dig deeper to know more about it!
Write According To Your Audience Preferences
Your content is favorite in Google's eyes if the online users love it. It implies that Google and other search engines only rank content that gets precisely written as per the audience's needs. You have to dig deeper to know about your audience's demands.
Explore social media, discussion forums, and other places to know what people are looking for the brands like you. Also, learn what they want and why. Once you grab the detailed data, write accordingly.
Target Long-Tail Keywords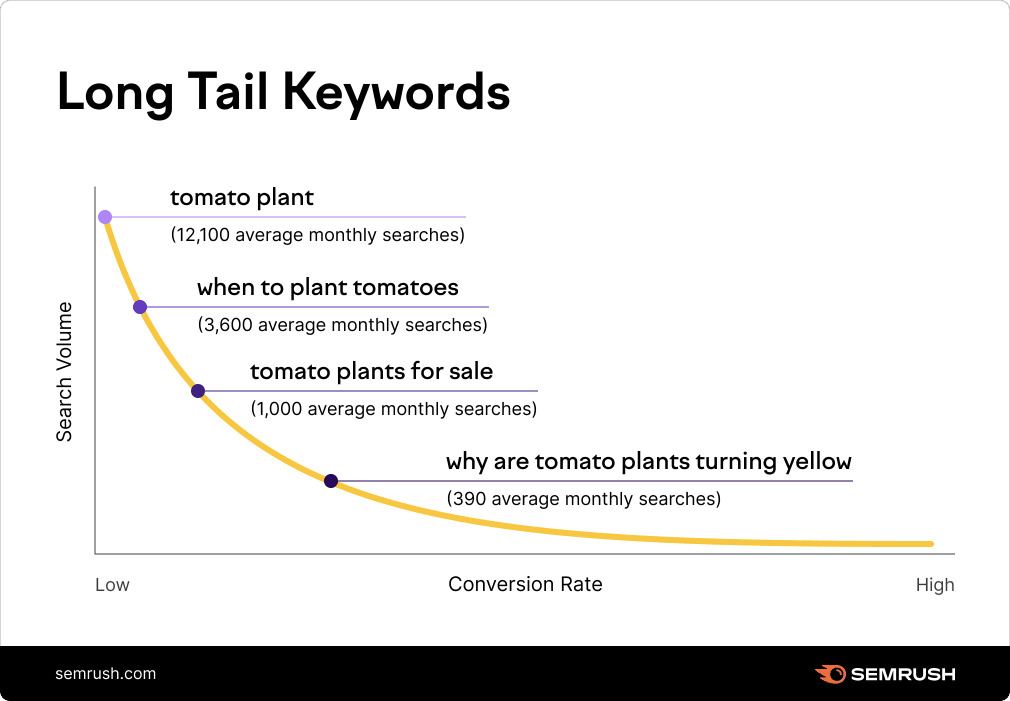 The next step is to grab traffic and leads via your content using keywords.
Well! Long-tail keywords are precise and must draw traffic likely to transform. There are many tools that you can use to explore long-tail keywords. These include Ubersuggest, Google Keyword Planner, Ahrefs, etc.
For example, the keyword "digital marketing agency" might get a lot of searches per month but comes with loads of competition. Your business will have a problem ranking for this keyword, even if you make SEO-friendly content.
So, try finding something that has high search volume but low competition.
Place Keywords Evenly in Your Content
The next step is to use the chosen keywords in your content correctly. Today, many SEO content writers grab a bunch of keywords and stuff them in one passage in their content. Also, some people stuff their keywords in a way that makes no sense in the passage.
So, focusing on correct keyword usage is also crucial to creating the best SEO content on the go. Try to spread your keywords in each paragraph of your content and make it look natural to the readers.
Improve Readability Score
A good readability score also matters a lot in creating SEO-friendly content on the go. If you want to get this job done, then try to make your sentences clear and concise. Try focusing on making the tone conversational, word choice straightforward, and making grammar-error-free mistakes.
All these things contribute to increasing readability. You can use tools like an online grammar checker to check all writing errors and create good readability scores.
Make it Unique
Coming up with unique content is one of the most vital bits of SEO content. You should note that nothing can ruin your content, but plagiarism can. So, try not to copy anything from anywhere.
Also, make sure to use a free plagiarism checker. Plagiarism detector tools have AI-based systems that help to check plagiarism by matching the text from all across the board. There are many plagiarism software but choose the most reliable and accurate.
Conclusions
So, readers, these are the extra bits to create SEO-friendly content on the go. Follow the mentioned tips, tricks, and basics to come up with winning SEO content and drive more traffic without any hassles.