Digital marketing has become an essential part of a business's marketing mix, and a digital marketing agency can help your business reach its target audience online.
With the right tools and resources, a pay-per-click management company can help your business create and deploy effective online campaigns that drive traffic to your website and increase sales.
In this article, you will learn about pay-per-click management services essential to the digital marketing field.
What Are PPC Management Services?
PPC management services are online advertising that allows businesses to increase their visibility on search engine results pages (SERPs).
They provide a way for businesses to invest in PPC campaigns, track the performance of those campaigns, and make necessary changes as needed.
These services also offer optimization advice and reporting so businesses can understand how their ads perform and decide where to allocate their budgets.
Paying for online ads is a common way to generate traffic and revenue. Unfortunately, many people think they must establish a pay-per-click (PPC) campaign and wait for the results.
However, hiring effective management services is essential for ensuring success.
Role of Pay-Per-Click (PPC) Services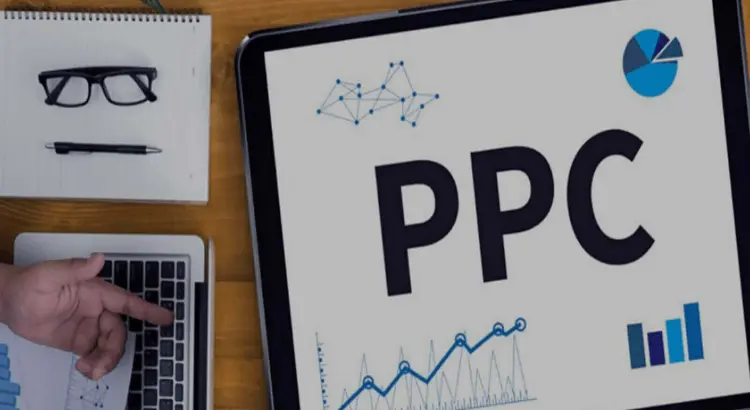 PPC management company allows businesses:
To identify, track and analyze their online advertising campaigns to optimize performance and increase ROI.
Services can include setting bids and targets, monitoring campaign performance, making necessary changes, and reporting on results.
They also help:
Accelerate sales:
A pay-per-click management company can help businesses better understand how search engine optimization (SEO) can help them achieve faster sales.
SEO will help your business rank higher on search engines, which means more people will find your company or product when they are looking for it.
These providers can help you by creating targeted ad campaigns on search engines. It will allow you to reach potential customers interested in your offerings.
Measure response rate:
These management services can help you to measure the response rate for your advertising campaigns. They can help you identify which ads are working best, measure the response rate for each ad, determine where your traffic is coming from, and assess the effectiveness of your campaigns.
This information can help you to optimize your campaigns and increase your chances of achieving successful results.
In addition, you can improve your overall marketing strategy by understanding how people respond to your ads.
Identifies from where traffic is coming:
These companies are essential for any business that wants to track its traffic sources and analyze its performance. By identifying traffic sources, companies can optimize their marketing strategies accordingly.
Advertisement optimization:
One of the essential functions PPC companies can offer is ad optimization. It involves adjusting ads to appear in as many places on the web as possible, costing less while still delivering a compelling message.
It is vital for businesses that want to reach the maximum number of people with their advertising budget without wasting money on ineffective campaigns
Campaign tracking:
PPC management services help businesses keep track of their marketing campaigns by providing comprehensive reporting and analysis.
This information can help enterprises to make informed decisions about their advertising and marketing strategies and ensure that their campaigns achieve the desired results.
Conclusion
PPC management services offer businesses a way to streamline and manage their operations more effectively.
By providing a centralized platform for managing all aspects of a company's digital presence, PPC management services can help businesses stay ahead of the competition and connect with customers in new and innovative ways.
By understanding this information, you can decide the ads you run and how much money you should spend.