Creating a unique, eye-catching exhibition stand for your business is one of the best ways to make a statement at any industry event. A bespoke exhibition stands tailored to your company's needs and objectives can help you stand out from the competition and draw in potential customers.
Not only will this help increase your brand visibility, but it will also assist in getting your message across to the right people.
But how do you go about creating a bespoke exhibition stand that delivers? Here are some tips to get you started: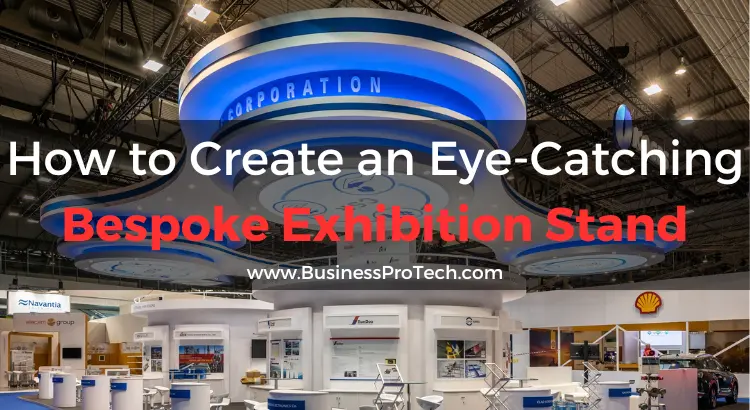 Design a Unique and Memorable Stand
Creating an eye-catching bespoke exhibition stand starts with the design. You should take the time to plan out a unique design that will stand out from the crowd while also reflecting your brand's values. You should think carefully about the overall look and feel you want to create and use this to inform your design.
Consider incorporating unique materials, shapes, and colors to create a stand that is both memorable and eye-catching. Make sure to include plenty of branding, including logos and other visuals, to ensure that your stand is creating the most impact possible.
Also Read: How Roller Banners Can Help to Market Your Business
Use Light, Colors, and Textures to Create an Attractive Display
An effective display should be attractive and inviting, drawing your audience in for a closer look. Eye-catching colors and textures can create an engaging atmosphere and draw attention to your products.
Using light to create an attractive display is also an effective way to make your stand, stand out. Spotlights can highlight your products and draw attention, while strategic lighting can add a sense of drama and draw your audience in.
Make sure to use textures and shapes to create visual interest, and always take into account the colors and materials of your display and the environment you'll be setting it up in.
Use Technology to Engage With Your Audience
When it comes to creating an eye-catching bespoke exhibition stand, technology should be at the forefront of your plans. Utilizing a range of digital tools, you can engage with your audience in a much more personal and direct way. This can include interactive screens, engaging videos, and more.
Having an engaging digital experience can help you stand out from the crowd, as well as provide your audience with the opportunity to learn more about your company and offerings. Additionally, the use of technology will make your stand more memorable, increasing the chances of your audience taking away a positive impression.
Also Read: 6 Incredible Trade Show Marketing Ideas to Attract Local Customers
Incorporate Clever Storage Solutions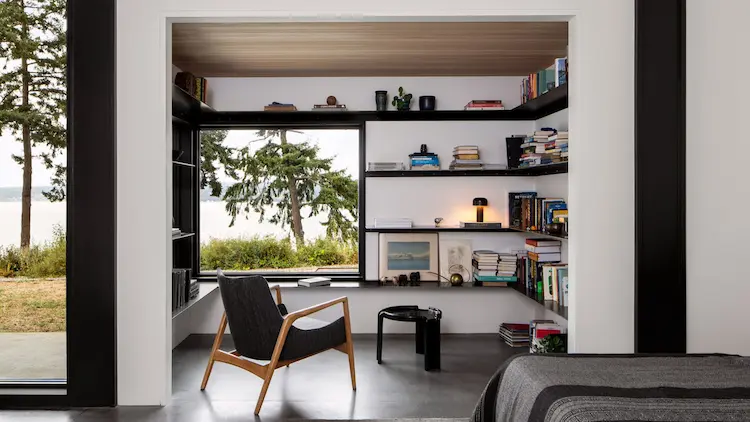 Incorporate clever storage solutions into your exhibition stand design to make sure your stand looks neat and tidy. Consider adding cabinets or drawers to store promotional materials, catalogs, and other items.
You can also look into collapsible furniture, such as foldable tables and chairs and wall shelves with hidden compartments. This not only keeps your stand looking clean and organized but also allows for easy transportation of the stand components.
Plan on Staffing
Staffing is an important consideration when creating an eye-catching bespoke exhibition stand. Determine the number of staff needed based on the size of your stand and the expected number of visitors. Make sure you have enough staff to manage the flow of traffic and engage with visitors.
Staff should be knowledgeable about your brand, products, and services. Provide training in advance to ensure they are able to answer questions and provide information.
Plan for shifts to ensure there is always someone available to manage the stand. Make sure staff have breaks and time off to avoid burnout. Assign roles to staff members based on their skills and strengths. This can include managing the flow of traffic, engaging with visitors, providing information, or managing technology.
Make sure staff dress appropriately to reflect the professionalism of your brand. This can include branded clothing or uniforms.
Furthermore, you can provide incentives for staff to encourage engagement and motivation. This can include bonuses for meeting goals or recognition for exceptional performance.
Stand Out With Signage
Signage is an important aspect of an eye-catching bespoke exhibition stand, as it helps to attract visitors, communicate your message, and reinforce your brand identity.
The trick is to keep it simple. Use clear and concise messaging that is easy to read and understand. Avoid clutter, and make sure your signage is visually appealing.
Use high-quality graphics, images, and videos to grab attention and reinforce your message. This can include high-resolution images, videos, or animations. Make sure your signage is visible from a distance, even in a crowded exhibition hall. Use large fonts, bright colors, and high-contrast designs to help your signage stand out.
Use technology such as digital screens or interactive displays to create a more engaging experience for visitors. This can include touchscreens, virtual reality experiences, or augmented reality displays.
Create a focal point, such as a large banner or display, to draw visitors in. This can include a branded backdrop or a unique structure that showcases your brand.
Incorporate lighting to highlight your signage and create a more dynamic and visually appealing display. This can include spotlighting, backlighting, or color-changing LEDs.
By following these tips, you can create signage that stands out and helps to attract visitors to your exhibition stand while also communicating your message and reinforcing your brand identity.
Make Sure Your Stand is Conveniently Accessible
Once you have designed and built an eye-catching bespoke exhibition stand, it is essential to ensure that it is conveniently accessible. This means making sure it is located in an area that is easy to find and accessible and that other stands or displays do not obstruct it.
If your stand is difficult to locate, it will not capture the attention of passing visitors, so make sure that it is visible and strategically placed. Additionally, position your stand in an area that has plenty of foot traffic so that it is more likely to draw in potential customers.
In Conclusion
Creating an eye-catching bespoke exhibition stand is no easy task. It requires careful consideration of your budget, audience, and the layout of the stand.
However, with a bit of planning and creativity, you can create a stand that will draw attention and help your business stand out from the crowd. With the right design, you can make an impact and give your business the boost it needs to be successful.