Business owners have a crucial role to play when it comes to sustainability. Due to the flow of goods that can have significant environmental effects, brands will need to realize the importance of reducing their carbon footprint and doing their part in preserving the entire ecosystem.
The task isn't simple, yet it is possible if businesses are using the right approaches and investing in the right technologies. No matter the size of your business, sustainability is a goal you wouldn't want to overlook.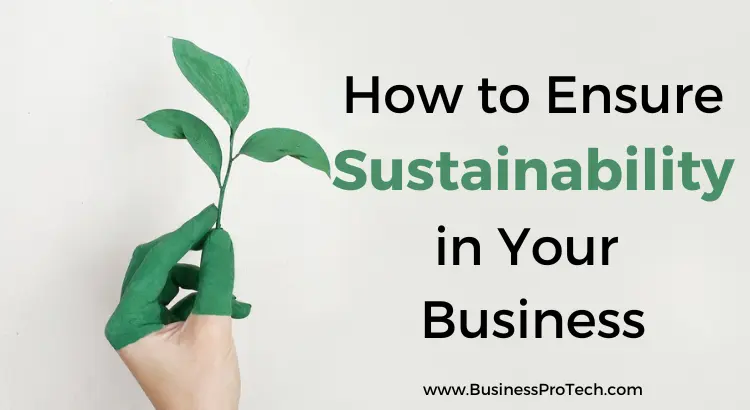 Add Sustainability to Official Policy
The first phase of creating a sustainable business is to adopt the concept of sustainability. For this, you will have to revise your company profile and make sustainability an official part of governance.
Practical applications must be backed up by values and goals, so make sure to include sustainable business practices in your mission and vision statement. You should also include this concept in your employee handbook so that everyone will do their part in reducing the organization's carbon footprint. 
Develop a Long-term Plan
Including the word "sustainability" in your company profile is a good start, but there's still a lot of work to be done for your business to live by that principle. Planning for a more eco-friendly business will take a long time and a lot of money, so you must draft a long-term sustainability plan. This should include the steps or phases that your business needs to go through to accomplish its green goals.
To begin with, your long-term plan must include an overall objective that relates closely to your company vision and mission statements.
After you have set your main objective, you need to divide it into manageable goals or milestones.
What will you focus on and achieve in the first few months of implementing the new policy?
What tools will you be using to measure your carbon footprint?
How will you celebrate each milestone you have accomplished?
Answering these questions will help you develop an effective game plan that will help your business embrace sustainability and align itself with larger green initiatives.
Make Changes to Your Office Space
Now that you have a theoretical background for promoting sustainability, you will need to apply certain changes to your business facility. Much of your energy consumption may cover heating, cooling, and operating heavy machinery.

Even if you don't have equipment that uses large amounts of energy, you can still reduce your carbon footprint and scale down your energy bills by switching to LED lights and ensuring that the work environment is adequately insulated. You can also invest in solar panels to power small appliances. In addition, you can also power your establishment through an electric company that offers renewable energy options such as wind and hydropower.
Another way you can create a more sustainable office space is to go paperless. With the exception of legal files, documents can be shared and archived digitally. This allows you to reduce paper wastage and use printers less frequently. If that isn't possible, you can always order paper products made from recycled materials.
Deal with Other Sustainable Businesses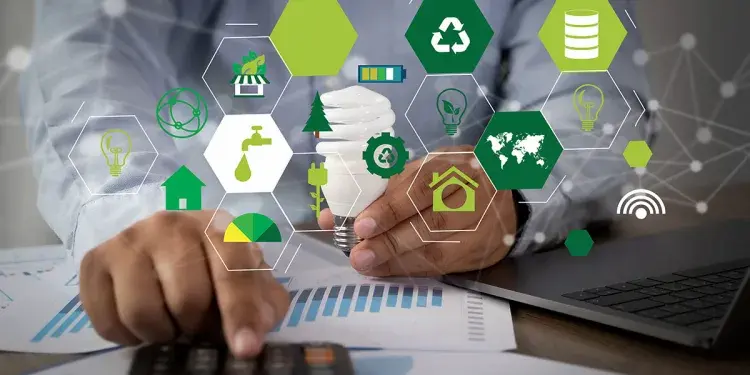 Whether you are building a professional network or looking for a supplier, it's important that you connect with other brands that have the same views on sustainability as you do. If you are looking for a government procurement company that also deals with private contractors, make sure that it has a positive record when it comes to complying with environmental regulations.
Finding a socially responsible business can be difficult since not all brands adopt the same goals as you. It's a good thing that there are online directories like the National Green Pages that list businesses that sell green products and take part in green initiatives. If you are looking for a supplier or contract to support your sustainability efforts, visit the site and start searching.
Use Local Supplies
If your business sells products online or in-store, you might as well source materials locally and ethically. For packing materials, use biodegradable substances instead of plastics. Your products should also contain no traces of pollutants that could contaminate groundwater when disposed of.
Using organic materials for your products and packages can help you reduce your carbon footprint. Not only that but you also attract potential customers who also embrace sustainability. 
Take Part in Sustainability Programs and Initiatives
Embracing sustainability doesn't end with manufacturing green products and reducing the carbon footprint of your work environment. It should also involve creating awareness and applying the principles of sustainability outside of the business.
Consider starting corporate social responsibility programs that aim to start a movement or educate certain groups about the value of environmental stewardship. There's more you can do than just planting trees. You can also start a recycling drive or you can partner with other brands that have already established sustainability campaigns
When starting an initiative, opt for campaigns that will have a significant long-term impact on the community and the environment. Avoid treating it as something you should do. Instead, view it as something you must do.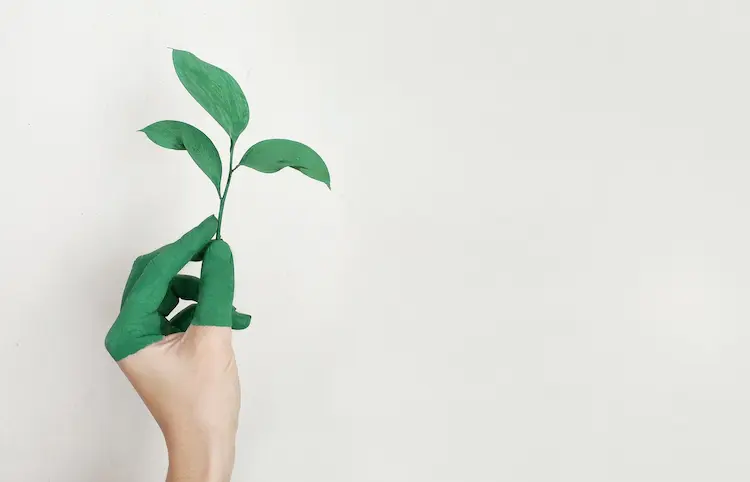 Final Words on How to Ensure Sustainability in Your Business!
If you want to build a business anchored on addressing the effects of climate change, use these tips and start serving on the front lines in the battle to preserve this planet.