Selling on Amazon is crucial for any eCommerce business. There is a lot of competition, and you must have a competitive edge to make sure that your online business can stand out.
Your product page on Amazon is your storefront. Consider it like a window display that will attract customers. But, there is a ton of things that goes on behind the scenes that you should know about.
5 Amazon Hacks to Increase Your Sales that Sellers Should Work on: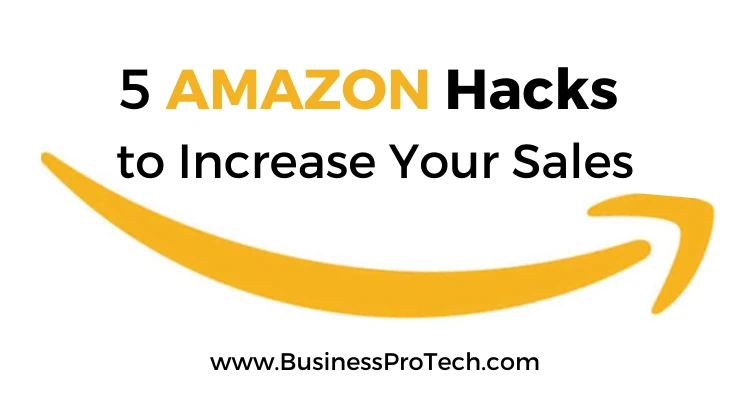 Optimize the Product Listing for SEO
One thing that you can do to entice customers with your listing is to abide by the SEO algorithm of Amazon. Your listings have to be optimized for keyword relevance.
All the information regarding the name of your brand, features of your product, its color, size, and material should be aptly displayed. Don't underestimate the importance of images.
Professionally photographed products will entice your audience, motivating them to make a purchase. Another thing that you have to focus on is Google, as it indexes everything on your product listing. This means that you have to do optimization for Amazon and Google.
Related Topic: What You Need to Know About Amazon Restricted Products
Leverage Sponsored Ads
Over the past few years, revenues from Amazon advertising have skyrocketed (view stats here). The reason for this is the effectiveness of Amazon PPC. Since Amazon is an online retail store, you know that customers are already ready to make the purchase.
So, by leveraging sponsored ads, you can get a higher conversion rate. However, it is important to be cautious. To make money, you have to spend money. Your top priority should be PPC optimization.
Use data to make informed choices. You can reach out to an Amazon marketing company to get some help and get optimal results.
Get Featured in the Buy Box
In Amazon real estate, the Buy Box is considered a coveted aspect. If you can get into it, it will help increase your Amazon sales.
When people click on a product listing, they see the Buy Box, which includes the price of the product, along with the shipping cost, quantity option, and an "Add to Cart" button. When the customer scrolls down the Buy Box, they can see other sellers offering the same product.
But how does Amazon decides who gets into the Buy Box? Factors like product availability, competitive pricing, order defect rates, and shipping rates affect Amazon's algorithm that chooses the winner of the Buy Box.
Use Amazon Business Reports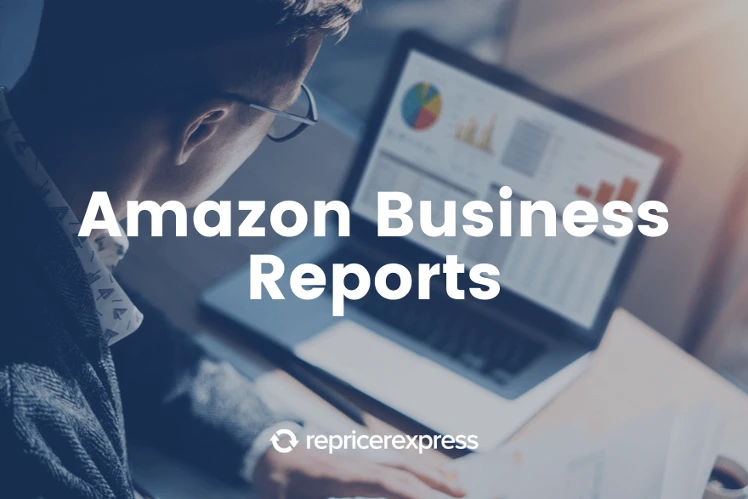 Having the right data can help you manage your Amazon store better. You need information like what is going on with your listing, how each product is doing, and how your customers are reacting to your marketing efforts.
As an Amazon seller, you can get all this valuable data at the Seller Central through Amazon Business Reports. They contain important information such as traffic, buy box percentage, and conversion rates.
Amazon Traffic Metric: Traffic is a metric that determines the products frequently discovered by the products. This will help you know which products need to be improved and where you should concentrate your marketing efforts.
Amazon Buy Box Percentage: The buy box percentage is the data that shows you how often your offer is featured. It is the percentage of the views on your page where the Buy Box made an appearance and allowed your visitors to add your product to the cart.
Amazon Conversion Rates: The conversion rate refers to the percentage of visitors who visited your page and ended up buying your products. A conversion rate of 15% or higher is considered to be good, while anything below 10% is subpar.
Curate the Perfect Image
To make sure that you can capture the attention of your customers, you have to use high-resolution images. According to Amazon, your product images should have a height or width of at least 1,000 pixels.
You should also have multiple images so that your customers get a 360-degree view of your products. Get a shot from all the profiles. This way, they will be able to trust the product and feel confident making the purchase.
You can also use editing tricks such as reducing shadows, adjusting the contrast, and increasing the exposure to catch the attention of the buyers easily.
Wrapping Up on How to Increase Your Sales on Amazon
By focusing on the above-mentioned hacks, you will be able to increase your Amazon sales and achieve customer satisfaction. Leveraging technology for growth is the way to gain maximum traction on Amazon.