Are you looking for a unique yet profitable business idea? Perhaps something unconventional, trendy, and fun? A sticker business might be the right call for you!
We live in a highly competitive environment where a run-of-the-mill business wouldn't do you much good. On the other hand, a sticker business can help you make a mint but only if planned out strategically.
Starting a sticker company provides you with flexibility and scalability. You can work to your liking and alter your business models anytime. You get a chance to make meaningful connections and experience high customer retention rates and a high margin of typically around 90%. And the best part about a sticker business is the low investment.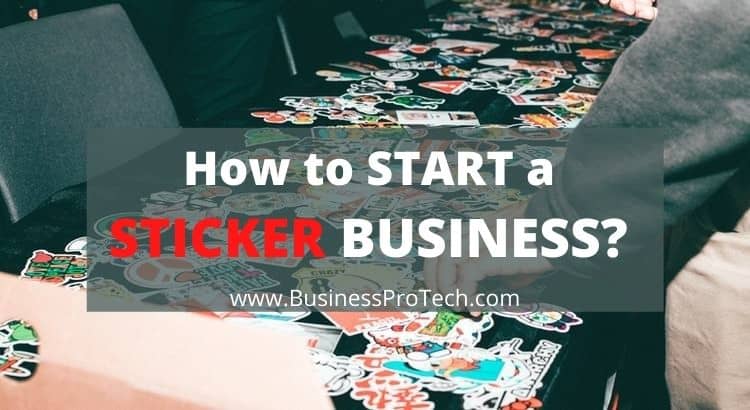 You can easily find your inventory, compile a simple business model, and still have significant income potential. You can encourage impulse buying and enjoy several perks and discounts. Customers in the industry are also likely to be pretty low maintenance, so you don't have to overspend on marketing or relationship-building.
It is crucial to remember that beginning a sticker business requires constant time, dedication, and effort like any other startup. Although there are several advantages to launching a sticker business, it comes with its fair share of challenges.
For instance, products as specific as stickers usually attract a niche market. While it isn't necessarily a bad thing, targeting customers in a niche market can be pretty challenging and time-consuming. Still, the benefits of starting a sticker business almost always overshadow the obstacles, so you shouldn't worry too much.
First, however, you must thoroughly strategize and follow a plan to succeed. Worried about how to start a sticker business? Follow the 6 steps given below to start your sticker business successfully.
6 Steps to Start your Sticker Business Successfully 2023
Identify your Niche Market
Identifying your niche market is one of the first steps that are crucial for all businesses. It helps you establish a loyal audience and creates a steady stream of revenue for your business. Moreover, a niche market limits your target audience. It allows you to focus on customers who are most likely to purchase from you. It saves your resources from going to waste and enables you to allocate your cost somewhere else. Understanding your target market is essential to building a successful business.
However, identifying niche markets can be challenging. It would help if you put in a little extra effort, but it is very much doable. For example, if you are operating in a B2C (Business to Customer) market, you must identify your customer base.
You can identify your target audience by answering a few questions.
What differentiates your company from its competitors?
Who is your ideal customer?
Are there any demographics that your audience has in common?
What are your competitors doing to beat your company? and what are your target audience's values?
Remember, consumer behavior is highly critical and can make or break your business.
Plan out your Finances
Although the initial investment of a sticker business is not high, your finances are likely to grow if you plan to expand. Therefore, raising money for your enterprise becomes essential.
Bootstrapping is an excellent way of self-funding your business without requiring external help. It assists in building your business from the ground up on your own. To make full use of bootstrapping:
Start by determining how much capital you need.
Subtract the amount you currently have and start planning to raise the rest.
Use your savings as your capital, be as lean as possible, and look for ways your sticker business can generate immediate returns.
The next best alternative to bootstrapping is crowdfunding. Crowdfunding is when a large group of individuals set up a fund to support a business. Crowdfunding has the potential to raise money faster than any other technique. It is also more efficient than traditional fundraising, helps gain early adopters, and is a valuable marketing source.
Lastly, crowdfunding is an excellent way to test your potential customers' reactions to your product. It helps you identify your shortcomings and strengths at a relatively early stage of business that enables you to improve.
Establish a Business Entity
What kind of legal structure would you choose for your sticker business? How is your small business structured? Are you going to run your sticker company as a corporation, an LLC, a partnership, or a single proprietorship?
The type of business entity can have a significant impact on how your company is taxed and how it is structured in general. The business entity can also affect how the business is insured, how quickly a loan or investment can be obtained to support the business, and what happens if the company is sued.
Having an LLC would protect your Sticker business from debt and personal liabilities. As an example, if you operate your ticker business in California, you can form an LLC in California to establish the business as its own legal entity.
View your Competition
A sticker business might be an unconventional idea, but it is still a popular trend in the market. That means there is sufficient competition for you to beat.
You must learn to stay ahead of the competition. It helps in building wings that can take your business to new heights. Staying ahead of the competition also means offering your customers something your competitors aren't, so you have an advantage.
As a result, you can easily attract more customers and expand your client base. Eventually, you will also witness an enhancement in your brand image followed by an increase in sales.
But the main question is how to stay ahead of the competition.
Firstly, fully understand your competition. Since making and selling stickers is relatively easy, competition may be much higher than you thought.
Next, know your customer's expectations. Produce and deliver what your customers truly want and expect. Differentiate your product, step up your marketing, and update your image.
Finally, invest in increasing customer retention, target new markets, and always plan for the future.
Select your Stickers in Different Types of Stickers
Stickers come in several different types. It would help if you chose a specific sticker type to sell to clarify your final product. You can also select multiple types and sell different kinds of stickers together. Some trending stickers include:
Clear stickers are mostly water and oil-resistant. They are specifically common in promoting business and events. Furthermore, they can be cut in any shape and size since they are mostly made with premium weatherproof vinyl.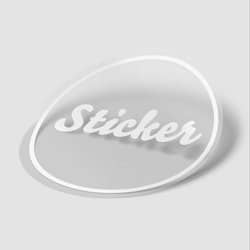 Logo stickers are another common type of sticker mainly used to establish an eye-catching brand image. These stickers are perfect as giveaways to clients and customers. However, it would help if you remembered that some customers could be pretty dissenting about every tiny thing. Therefore, these stickers need extra attention to detail since they can make or break a brand's reputation.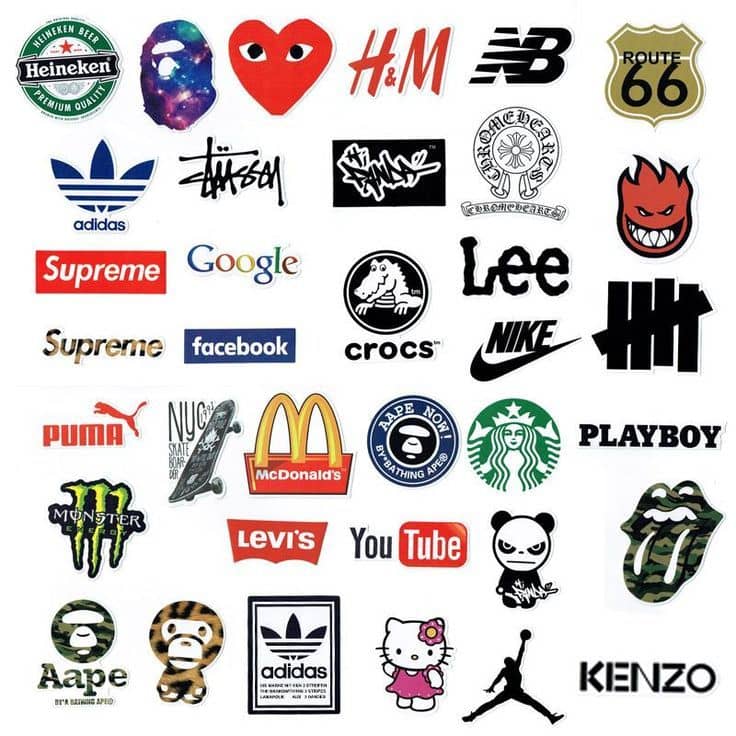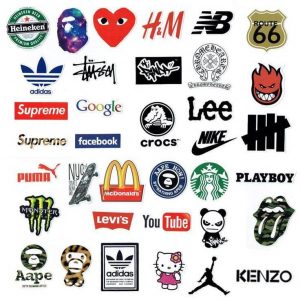 Die-cut stickers are probably the most rigid ones to make, but they are also in most demand. You cut these types of stickers precisely to the shape of your design in any shape and size. As a result, they are both indoor and outdoor-friendly and resilient to moisture and sunlight.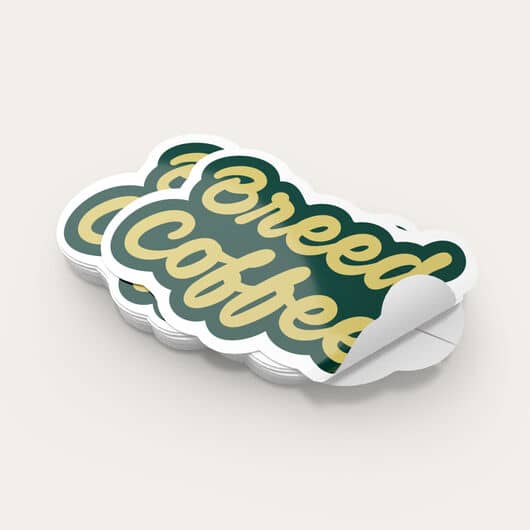 Another fascinating recent invention has been the introduction of photo stickers. With these stickers, you can print your pictures on sticker paper and paste them wherever you like. A pack of such stickers can be a pretty thoughtful and personalized gift for your close ones.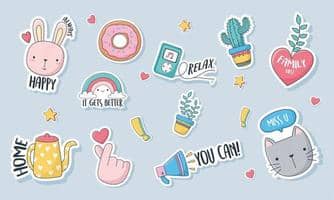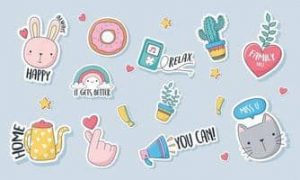 Vivid-colored stickers are unique and offer unique designs and colors. These are the types of stickers that always remain in style!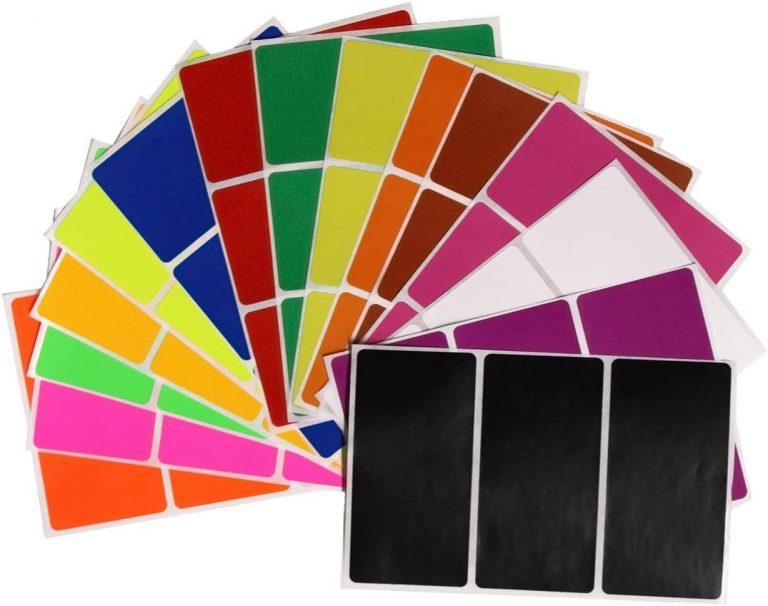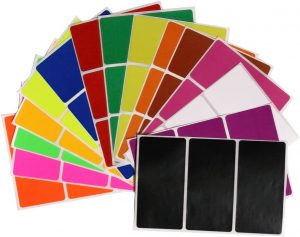 Make your Stickers
Once you have chosen the type of stickers you want to sell, it is finally time to start making them. You will now need some inventory like printers, sticker papers, cutting machines, etc.
Although you always have the option of getting stickers printed by a professional, doing them on your own would be better. It is cost-saving and adds a personalization touch to your product as well.
The first step is to select a sticker paper. Your requirement for sticker paper will depend on the type of stickers you are marking. However, usually, inkjet vinyl paper offers the most promising and affordable result. It is shiny, matte, and durable – the three most crucial requirements in any sticker paper.
The next step is to choose a printer. You'd be surprised to find out the plethora of options available in the market for sticker printers. And hence, you can easily get overwhelmed. Therefore, you must do proper research before purchasing one.
Look for standard features: print resolutions, cartridges, volume, speed, durability, connectivity options, and maintenance cost.
Now hunt for a cutting machine. While you do not need an exponentially heavy-load machine for cutting stickers, a light handy one could make your job much easier. Plus, machine cuts are much cleaner, sharper, and look more professional than when done with a pair of scissors.
Choose a Shipping Method
Figuring out shipping methods and courier companies is also an essential step when starting a new business. Before selecting a courier company, always check for references. Look for companies that are flexible, transparent, and have ample experience and expertise.
It would help to inquire about the company's insurance policies in case of lost items during deliveries. In addition, make sure both timeliness and security policies are a primary concern for the company. Lastly, look for companies that offer both local and international shipping. It would save you from the hassle of dealing with different courier services.
Conclusion on How to Start a Sticker Business
Being a business owner is no child's play. It would help if you were on your toes at all times, making sure everything goes as planned. You also need to possess specific skills to become a good business owner, such as following directions and taking the initiative in problem-solving.
Customer service skills like professionalism, problem-solving, and a friendly manner are also crucial. Similarly, being business savvy with relevant strategic, leadership, and training skills also helps.
Starting a sticker business is a brilliant way to show your creative side to the world while also earning bucks.