In the past decade, blogging has exploded in popularity. Data shows that in the United States alone, there were over 31.7 million bloggers in 2020.
And this figure has probably even grown much larger by now, especially since the pandemic has forced many to remain at home. The most popular blogging platforms used globally are Blogger, WordPress, and LiveJournal.
But what was previously just a fun hobby for many people is now actually a substantial source of income. Some bloggers have even opted to give up their day job and commit to full-time blogging because it is way more profitable.
Whether a seasoned blogger or a newbie, it is best to keep up-to-date on which blogging niches have the best earning potential. But first, read on to find out more about the various ways to earn money from blogging.
Ways to Earn Money from Blogging in 2022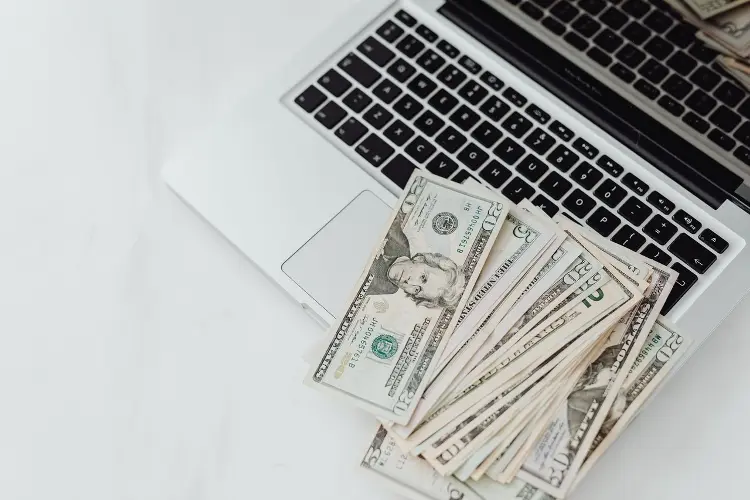 There are multiple ways to make money from blogs.
Affiliate marketing seems to be the most popular and profitable method. This is when a merchant partner with a blogger to promote their products or services on their blog. When a reader clicks on the ad or link in the blog and purchases from the merchant, the blogger earns a commission from the sale.
Another way to profit from blogging is by selling products and even merchandise inspired by the blog's brand. Bloggers can find different products to sell online, depending on their niche or audience.
Bloggers who have in-depth expertise in a certain subject matter also dabble in publishing digital or physical books. These same types also bank on their expertise by doing freelance consulting, courses, and seminars.
Some bloggers also opt to offer paid subscriptions for premium, exclusive content. However, this may only work if they already have a loyal audience.
Even at a stage where full-time blogging is not yet feasible, bloggers can still earn extra cash via passive income.
Bloggers can also get paid by publishing sponsored posts. They can also put pay-per-click ads on their blogs. These methods take less effort and monitoring but can still quietly bring in money for bloggers.
So which niche could bring bloggers the best income? Here are some niches to consider based on their profitability.
Profitable Blog Niches That Earned Bloggers the Most Money in 2022
Just as fashion trends change yearly, blog niches can also change. The COVID-19 pandemic also played a big role in what niches gained a boost in traffic and profitability.
For 2022, it seems that blogs under the digital marketing category earned the biggest profits among the rest.
Digital Marketing
Taking first place as the most profitable blog niche this year is the digital marketing category. It's not unexpected, to see how digital marketing is crucial for any business to thrive.
And the Internet is the best source of information when it comes to learning how to leverage the Internet for businesses. Blogs like these will always have a guaranteed audience.
Other niches, like food or parenting blogs, still face competition from traditional sources like books or TV. But digital marketing is a very new industry that is rapidly evolving day by day. Blogs, which owners can update in real-time, can easily keep up and tackle changing trends and strategies as soon as they arise.
These blogs also serve as a credible portfolio, which can attract opportunities for digital marketing bloggers to be hired by companies for their expertise.
Financial Knowledge
The personal finance and investment landscape has changed drastically in the last couple of years. A large majority of investing is now done online, and many books and other non-digital resources have quickly become outdated as a result.
It's no secret that businesses and employees suffered a major blow from the pandemic. Many companies shut down or made budget cutdowns, even laying off people.
This would explain how a number of people have decided to explore entrepreneurship and investing as an alternative. And the fastest way to start was to learn about it online. Financial blogs enjoy popularity and good traffic, thanks to this.
Aside from the usual affiliate marketing and sponsorships, financial bloggers can also expand into consultancy or publishing, thanks to their expertise.
Travel
This may seem like a surprising entry, given that most of the world had to stay put when the global pandemic started. Whether people were trying to live vicariously through travel bloggers or just planning for their first post-pandemic trip, travel blogs proved to be very profitable.
Travel bloggers can work with many potential clients to earn a profit. Some of the common industries that can approach them are clothing, luggage, restaurants, airlines, and hotels.
This is one of the easier niches to get into, as it does not require much subject matter expertise or credentials.
Parenting and Lifestyle
Due to the pandemic, many employees were suddenly given the option to work from home. This led to an entire wave of people trying to adjust and navigate this new setup. And they quickly turned to blogs and online communities for advice.
Mommy blogs are one of the most popular subtypes of this niche. Many mothers turned to the Internet to share their experiences raising kids while balancing everything else on their plate.
This niche also encourages strong engagement from readers who enjoy sharing their own tips and similar experiences with the blogger and other readers. This same audience is also very receptive to recommendations from their favorite bloggers, whose words they trust.
As a result, brands love working with this niche to get them to promote their products. It's no wonder parenting blogs can bring in regular traffic and ensure steady profits.
Health and Fitness
The spread of COVID and the consequent quarantine protocols that followed also contributed to the popularity of this niche this year. People wanted to know how to keep their immune systems healthy. And they also wanted to know how to stay fit at home, even while in quarantine.
Due to their content, these blogs can also enjoy lots of sponsorships from companies selling health-related products, like vitamins and supplements or equipment.
Building a Name in the Chosen Niche
There can be thousands of blogs, even in the not-so-popular niches. So how can one stand out among so many others?
It's not realistic to expect overnight popularity, so be patient. The blog's core purpose should be to provide content that is useful and informative to readers. This will naturally keep them coming back for more and even encourage them to share the blog with others.
It's also crucial to frequently interact and be friendly with the readers and commenters. This can add a personal touch and help build loyalty.
Bloggers can also look for opportunities to write guest posts for sites or publications that are already renowned within the niche. This can work wonders to expand the audience reach and build credibility at the same time.
But what if all of these have been done but the traffic still has not picked up and no profit was being generated?
Bloggers can consider looking into a reputable Google ads agency that can support the blog. These agencies can help bloggers reach their target audience through developing data-based strategies and advertising.
Things to Consider When None of the Niches Work
Even though certain blog niches may be more popular than the rest, others are still very much capable of generating income. As long as there are readers, a blogger can still earn from it. Bloggers must not try getting into a certain niche just because it might be popular.
Bloggers need only to concentrate on creating engaging, fact-checked content that they love and building credibility in their chosen field.
Readers will usually gravitate to and stick around for a blogger who is deeply passionate and knowledgeable. Plus, bloggers might find themselves burnt out in the long run in trying to keep up with an industry or niche that doesn't really interest them.