Stakeholder complaints are an inevitable part of any organization's operations. How these complaints are handled can significantly impact the organization's reputation, customer satisfaction, and overall success.
In this article, we will explore some best practices for handling stakeholder complaints in a timely and effective manner. By implementing these strategies, organizations can improve their complaint management processes and strengthen their relationships with stakeholders.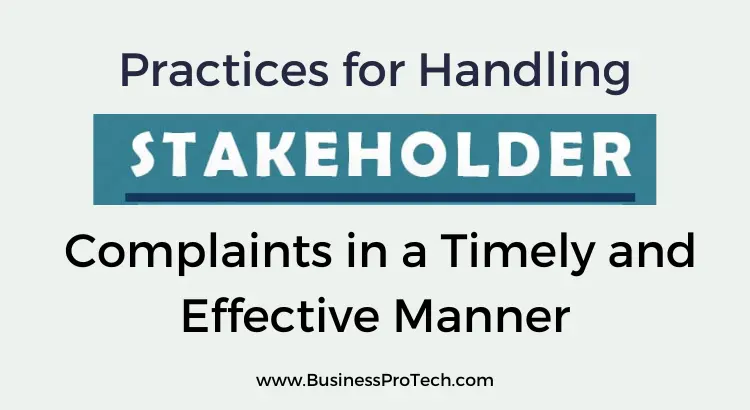 Create a Dedicated Complaint Management System
Establishing a dedicated complaint management system begins with defining clear and well-documented procedures for handling complaints. These procedures should outline the steps to be followed from the initial receipt of a complaint to its resolution. They should also specify the roles and responsibilities of individuals involved in the process.
In addition to well-defined procedures, implementing appropriate technology and tools can greatly enhance the efficiency of the complaint management system. Consider using a centralized database or software solution specifically designed for complaint tracking and management.
Such systems allow for easy documentation, organization, and retrieval of complaint information, ensuring that nothing falls through the cracks. They can also provide features like automated notifications and reminders to ensure timely follow-ups and prevent delays in resolution.
Related Post: Guide to Presenting New Business Ideas to Your Stakeholders
Actively Listen and Empathize
Actively listening to stakeholders means more than just hearing their complaints; it involves giving them your full attention and showing genuine interest in understanding their perspective. This requires creating a safe and welcoming environment where stakeholders feel comfortable expressing their concerns openly.
To actively listen, give stakeholders the opportunity to voice their grievances without interruption. Encourage them to share their experiences, emotions, and expectations related to the complaint. Use non-verbal cues such as nodding or maintaining eye contact to convey your attentiveness and engagement.
Empathy can be conveyed through both verbal and non-verbal cues. Use a compassionate tone of voice, choose your words carefully, and use language that conveys empathy and understanding. Expressing empathy verbally is essential, but it is equally important to ensure that your body language and facial expressions align with your empathetic statements.
Respond Promptly
This proactive approach reassures stakeholders that their issues are being addressed promptly. When it comes to complaint management, responding promptly is crucial to demonstrate a high level of commitment and care toward stakeholders. Prompt responses show that their concerns are taken seriously and that their voices are heard.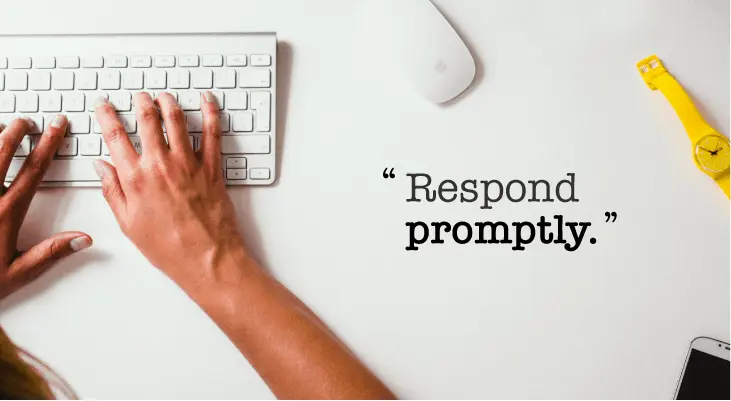 To ensure timely responses, it is essential to establish a specific timeframe for acknowledging receipt of complaints. This timeframe could be within 24 hours or even sooner, depending on the nature and urgency of the complaint. By promptly acknowledging receipt, stakeholders are reassured that their complaint has been received and is being acted upon.
Investigate Thoroughly
To resolve complaints effectively, it is important to conduct a thorough investigation. Gather all relevant information, including any supporting documents or evidence provided by the stakeholder.
Ensure that the investigation is fair and impartial, and involve all parties concerned. A comprehensive investigation helps in identifying the root cause of the complaint and finding appropriate solutions.
Provide Transparent and Clear Communication
Clear and transparent communication is a cornerstone of effective complaint management. It involves keeping stakeholders well-informed about the progress, expected timelines, and any challenges encountered during the resolution process. By maintaining transparency, organizations foster trust and demonstrate their commitment to resolving complaints in a fair and open manner.
Throughout the complaint resolution process, it is essential to provide regular updates to stakeholders. This includes communicating the progress made in investigating the complaint, identifying potential causes, and outlining the steps being taken to address the issue.
Regular updates keep stakeholders engaged and informed, reducing their anxiety and uncertainty about the resolution process.
Offer a Fair and Reasonable Resolution
When addressing stakeholder complaints, it is important to offer a fair and reasonable resolution. Analyze the situation objectively, considering the interests of all parties involved.
If the complaint is valid, take appropriate corrective actions to rectify the issue. Communicate the resolution clearly to the stakeholder and, if necessary, offer compensation or alternatives to mitigate any inconvenience caused.
Learn from Complaints
Stakeholder complaints provide valuable feedback and insights into areas that require improvement within the organization. Use the information gathered from complaints to identify patterns, recurring issues, or systemic problems.
Regularly review and analyze complaint data to identify areas for process enhancement, product/service improvement, or staff training needs. By learning from complaints, organizations can continuously evolve and enhance their operations.
Train and Empower Employees
Well-trained employees are essential for handling complaints effectively and ensuring a positive outcome for stakeholders. Providing comprehensive training to staff members who interact with stakeholders is crucial to equip them with the necessary skills and knowledge.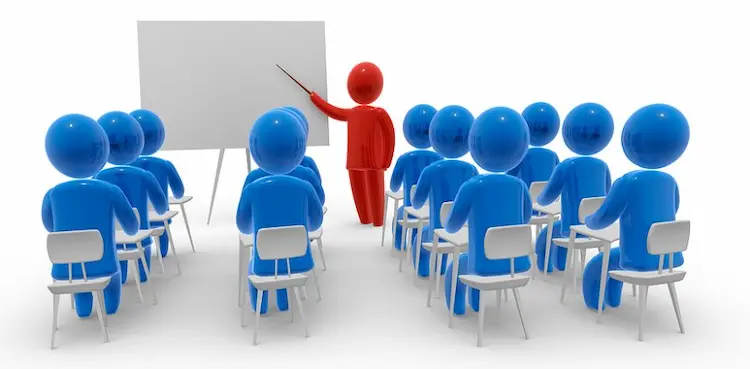 Comprehensive training should include an understanding of the complaint management process from start to finish. This includes training on how to receive and document complaints accurately, how to conduct thorough investigations, and how to communicate effectively with stakeholders throughout the resolution process.
Employees should be familiar with the organization's complaint management procedures, policies, and any relevant legal or regulatory requirements.
Conduct Post-Resolution Follow-ups
After resolving a complaint, it is important to conduct post-resolution follow-ups with the stakeholder. This demonstrates a commitment to ensuring their satisfaction and helps identify any lingering concerns or areas for improvement. By seeking feedback on the resolution process, organizations can refine their complaint management procedures and enhance stakeholder relationships.
Effectively handling stakeholder complaints is crucial for organizations to maintain positive relationships, enhance customer satisfaction, and protect their reputation. By implementing the best practices discussed in this article, organizations can improve their complaint management processes.
Creating a dedicated complaint management system, actively listening and empathizing with stakeholders, responding promptly, and conducting thorough investigations are foundational steps in the complaint resolution process. Transparent and clear communication throughout the process is essential to keep stakeholders informed and maintain trust.
Final Words
Ultimately, organizations that prioritize timely and effective complaint management will be better equipped to address stakeholder concerns, resolve conflicts, and maintain strong relationships.
By implementing these best practices, organizations can turn complaints into opportunities for growth and improvement, leading to enhanced stakeholder satisfaction and overall success.