Using postcards to promote a business, service, or product might seem outdated in this internet age, where most people spend hours scrolling through social media feeds on their smartphones.
Endless streams of Facebook, Twitter, and Instagram updates on one screen are enough to make you forget that postcards are still effective in the digital world.
Digital marketing makes up a large portion of a busy real estate agent's lead generation strategy, but there's still room for postcards.
Postcards are still the most effective way to market yourself as an expert realtor despite the shift into digital marketing. This article will discuss why real estate postcards are still effective in a digital world and how to use them.
What Makes Postcards for Real Estate So Effective?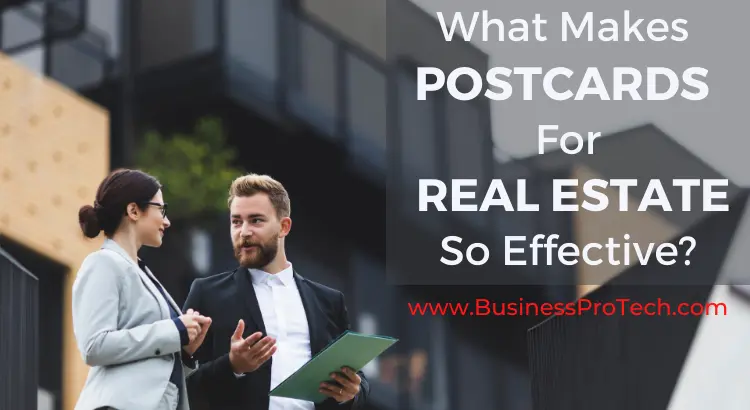 There are several reasons why postcards are still effective in the digital world, including the following:
They Provide Relevant Information about a Specific Neighborhood
Postcards provide your potential buyer with specific information about a neighborhood they are interested in. It's a lot more effective than simply sending out bulk real estate mailers to hundreds of random people who have no interest in real estate.
A postcard can include photos of the neighborhood, a map, and even a listing of interesting local attractions.
It's one thing to send out a generic piece of paper with your contact information. It's another thing to curate an entire piece of paper with compelling information about a specific neighborhood.
Showcase Your Expertise in One Mailer
Postcards are the perfect way to showcase your expertise as a real estate expert in just a few words and images. Whether you're a real estate agent, property manager, or something else in the real estate industry, you can use your postcards to showcase your expertise in the neighborhood of your choice.
You can include some of your best real estate tips and advice, which can help your clients decide about moving into an area. In addition, including your headshot, client testimonial, and recent market data shows you are an expert in the area.
Being Different is Good
Postcards are small and easy to pack. They can be sent to potential buyers and clients through real estate mailers. Postcards are also distinctive, which makes them stand out from your competitors.
You can use this remarkable aspect of postcards to show your unique selling point (USP) and make a memorable impression on your customers.
To become a good realtor, you should have real estate goals such as guiding clients through the buying, selling, or renting process and promoting your services, such as investing in REITs, multifamily properties, and commercial real estate.
4 Tips for a Successful Real Estate Postcard Campaign
When planning out your postcard campaign, keep the following points in mind:
Use Professional Postcard Templates
Postcards are a great way to stand out from other real estate agents in the area. This is why it's important to find pre-made postcard templates online that you can use for your campaigns.
Several sites offer free professional real estate postcard templates, allowing you to customize the design and content for your business.
A professionally designed postcard will improve your overall look as a real estate agent and make you seem more like an expert resource.
Mail Them Consistently
The key to a successful postcard campaign is to mail them consistently. It's easy to browse through your postcards and think you only need to send out one or two.
This isn't enough to impact your business, so you should always plan on mailing at least once per month, every month for a year. The more consistent you are at mailing out these cards, the more effective your campaign will be.
Use High-Quality Images
While including your header shot in the postcard is a great idea, you should consider including high-quality photos. Avoid using stock photos so that your postcard stands out from the rest of the competition.
You want to make sure that you send out a postcard as memorable as the person receiving it and not just a generic postcard with generic images.
You can take a few hours to go out and take professional-looking photos of your local area, or you can hire someone to do the same.
Strong Call-to-Action (CTA)
The most important component of any postcard is the call-to-action (CTA). Make sure your CTA is clear and to the point, telling people what you want them to do next.
You can provide a link to your website or even set up an appointment later that week.
The key is to make sure you are setting yourself up for success in the future by guiding people in the right direction from the get-go.
How to Use Postcards for Real Estate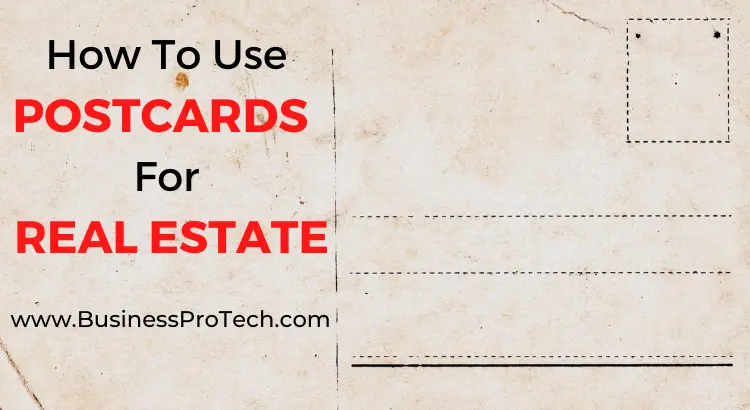 Postcards can be used in a variety of ways, including:
1. Direct Mail
This is a traditional way of using postcards for real estate. You can include everything from a house picture, up-to-date market data and neighborhood information, and even your phone number to reach you for more information.
2. Online Advertising
Postcards can be used to attract new real estate clients through online advertising. This is a direct way of using postcards for real estate.
You can use your postcards for advertising your services and products on various websites, including your website, social media posts, and even text messages to potential customers.
3. Social Media
You can use your postcards to promote yourself on social media platforms like Instagram and Facebook.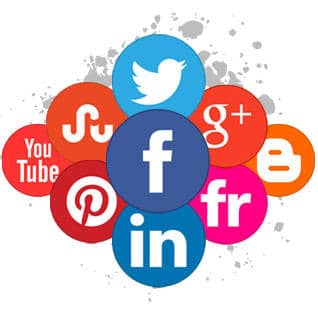 You can use an image of your postcard on various social media platforms, which can link to a deeper message or website. This is a great way to expand your postcard campaign on multiple platforms.
Related Topic: Out of the Box Real Estate Marketing Ideas
Conclusion
Postcards are still effective in the digital world, but not to the extent that they were just a few decades ago. Digital marketing plays a large role in real estate agent lead generation, but postcards still allow you to stand out from your competitors.
You can use professional postcard templates online to customize them to fit your business. When mailing them regularly, always include high-quality images that showcase your expertise and give the postcard an authentic feel.
Finally, make sure you have a strong call to action that will push people to contact you in the future.