Conversions can be challenging to achieve when online consumers have literally millions of options to pick from each time they browse the internet.
With today's short attention spans and the fact that even minor customer experience issues may turn customers off and cause them to leave the website, it's no surprise so many companies fail to convert.
Every lost website visitor is a missed revenue opportunity, so a high bounce rate to your commercial pages might affect your company's long-term profitability. How terrible can it get? Recent research has found that anything above a 70% bounce rate might be concerning.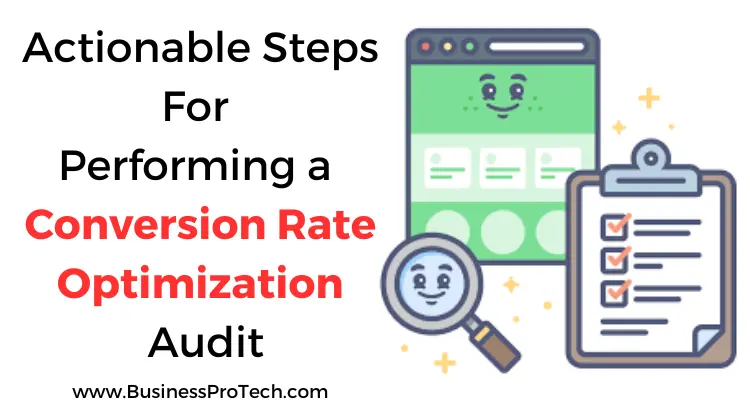 Still, you have alternatives. A conversion rate optimization (CRO) audit can assist you in identifying website friction areas and making changes to improve user experience and conversions.
What is a Conversion Rate Optimization (CRO) Audit?
A CRO audit analyzes your website and identifies the parts and features that are preventing visitors from becoming customers. Nowadays, this is in great demand. Studies have shown that only 12% of marketers are completely happy with their conversion rates.
Although you can absolutely do a conversion audit yourself, you can also get a professionally done CRO audit. If you decide to hire conversion rate optimization services, they will provide you with a comprehensive report detailing their findings and offer professional advice and suggestions for improvement.
In any case, a thorough CRO audit will assist you:
Locate the website's distracting features and fix them
See which page features your clients like the most
Find your ideal customers and get them to visit your site
Look for ways to monetize your website
A good CRO audit takes time and effort, but it may improve user experience and boost conversions.
In order to complete a CRO audit, follow these 4 easy steps:
Set Objectives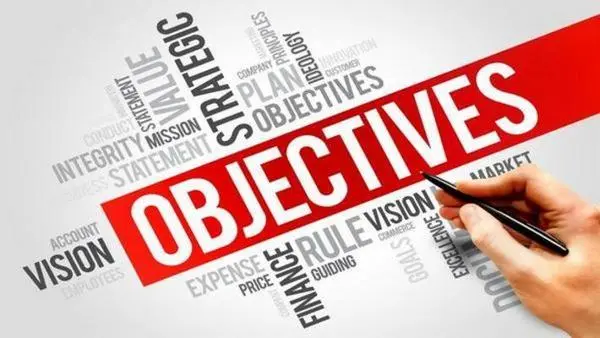 There's no magic formula for conducting a CRO audit since every organization has various conversion objectives. So think about your objectives, first. Maybe you are trying to attract buyers to your product page.
Maybe you want to increase your email list subscribers. Once you know what you're trying to achieve, the next steps will be a lot easier to accomplish.
Customer-Centered Website Navigation
Simply browsing your website as a visitor might reveal a lot about your conversion rates. Check out all of your pages and rate the overall user experience.
Are you trying to cram too much information into each page, leading to confusion? Maybe your pages have little content and no apparent next step. In any case, if site visitors can't discover the information they need in a matter of seconds, they'll probably just go.
It is essential that you examine each page that you have developed to ensure that it serves the purpose it was designed for. You want your homepage to be the center of your site, where visitors can easily access all of the other pages and get the information they need. Visuals, text, call to action, and any other components should all clearly support these goals.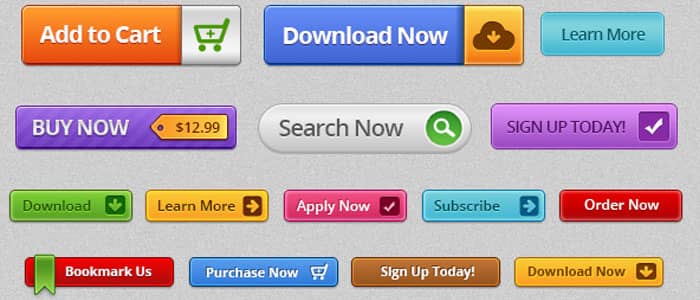 Discover More About Your Visitors Using Data-Driven Methods
Self-navigation might help you find obvious problems on your site, but you'll need data to fully nail down your audit. You may get a more in-depth understanding of user behavior using advanced analytics tools, such as Google Analytics, and you can also gain the actionable insights you need to figure out why they aren't doing the steps you want them to.
These are some of the metrics that may be accessed with Google Analytics:
Bounce rate
Conversion rate
Website Traffic
Referral traffic
Returning visitor
Heatmaps are another feature of Google Analytics that shows you exactly where on your site users are focusing their attention. This provides you with additional insight into the factors preventing successful conversions.
Recognize the Contributing Factors
Your website is not a single entity. Some pages function well, while others do not. If your site as a whole isn't converting, don't automatically conclude that each individual page has to be reworked.
Examine each page's bounce and conversion rates to find out why some are successful while others aren't. You may improve the quality of poorly performing pages by copying the features of high-performing pages and applying them to those that are failing.
Final Thoughts on Performing a CRO Audit
When you have collected the data mentioned above, the next step is to formulate your CRO plan. After conducting a thorough CRO audit, you should be able to identify specific areas of your website where improvements may be made.
If you're working with a restricted budget, you'll need to make some tough choices about where to put your marketing, sales, and overall business focus. When you have a clear idea of what does and does not help, you may develop a plan to reach your full potential.