Reverse mortgages have quickly become an attractive financial tool for retirees seeking home equity while staying put. The demand for this type of mortgage is evident, indicating that the reverse mortgage market is expected to grow at a compound annual growth rate of 15% between 2021-2026.
However, navigating the world of reverse mortgages can be an intricate and time-consuming process, as you must consider numerous options and requirements. That's why consulting with an experienced mortgage broker is vital when seeking this type of mortgage.
In this article, we'll cover why employing a broker should always be your top priority when looking at reverse mortgage options.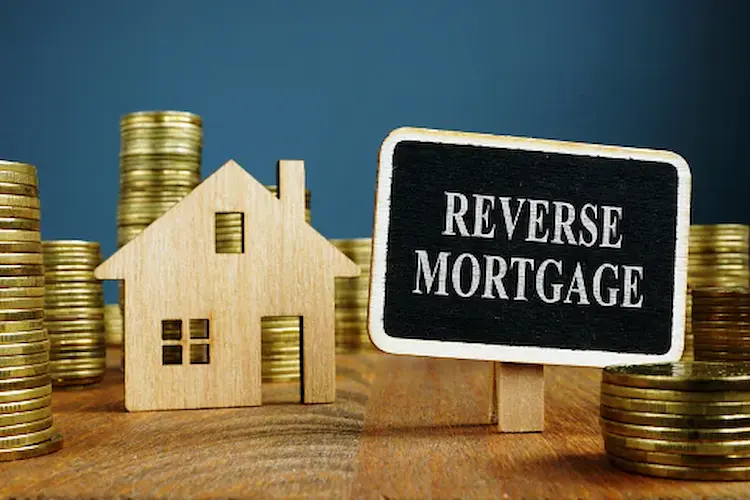 Expertise and Experience
Reverse mortgage lenders vary in their products, offering distinct features such as varying costs, qualification criteria, nationwide accessibility, processing speed, customer service quality, reliability, and overall reputation. One of the significant advantages of hiring a mortgage broker is their access to multiple lenders that can present you with different offers, interest rates, and terms that suit your specific needs.
Even though seeking the help of a mortgage broker is necessary to help you obtain a reverse mortgage, sometimes, it's recommended to consult with an experienced loan officer who works closely with lenders to help you find the best option for you.
Reverse mortgage loan officers possess the knowledge and experience to carefully navigate these diverse offerings and pinpoint the one that best aligns with your financial objectives and personal situation. These experienced professionals comprehensively understand the reverse mortgage market, enabling them to present only the best offers to their clients.
Also Read: Things You Should Know Before Taking Personal Loans From Moneylenders
Customized Advice
Mortgage brokers take time to learn more about your circumstances, including financial goals, budget restrictions, and long-term plans. Then, they provide tailored advice explicitly tailored to meet these objectives.
No matter your financial goals, be they supplementing retirement income, clearing off existing debts, or funding a specific project, a mortgage broker can assess your needs and suggest the ideal reverse mortgage product to fit.
Save Time and Effort
Obtaining a reverse mortgage involves substantial paperwork, research, and communication with lenders. Mortgage brokers can speed up this process, facilitating administrative duties such as document preparation and submission, freeing up time, and relieving stress during the application.
They are well-versed in the rules and regulations about reverse mortgages and can help guide you through the paperwork, ensuring all requirements and industry standards are met.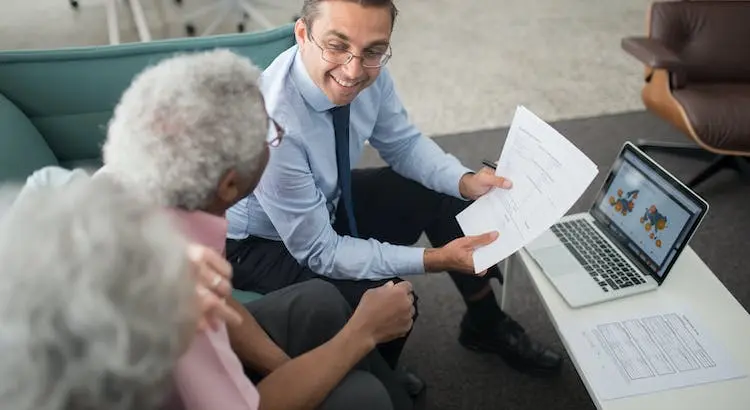 Negotiating Better Terms
Experienced mortgage brokers possess strong negotiation skills and can work on your behalf to secure better terms and rates. Due to their knowledge and relationships with lenders, reverse mortgage brokers often negotiate more favorable terms for you, leading to cost savings and an improved financial outcome.
Unbiased Advice
Mortgage brokers adhere to stringent ethical standards in providing impartial advice to their clients. Since they do not represent a specific lender or product provider, their advice always serves your best interest.
Accessibility and Support
A mortgage broker is a valuable resource throughout the entire reverse mortgage process. They are always readily available to answer your queries or concerns, providing invaluable assistance from initial consultation to loan closing.
Also Read: How Can Online Loans Benefit Borrowers? (4 Benefits Explained)
They explain the intricate details of reverse mortgages and offer personalized recommendations tailored to your unique circumstances. Additionally, they're here to provide support in case any unanticipated events arise during the process, giving you peace of mind and providing support should any potential obstacles present themselves. Their accessibility helps make the entire experience smoother and reassuring as you make informed choices that align with your financial goals and long-term security.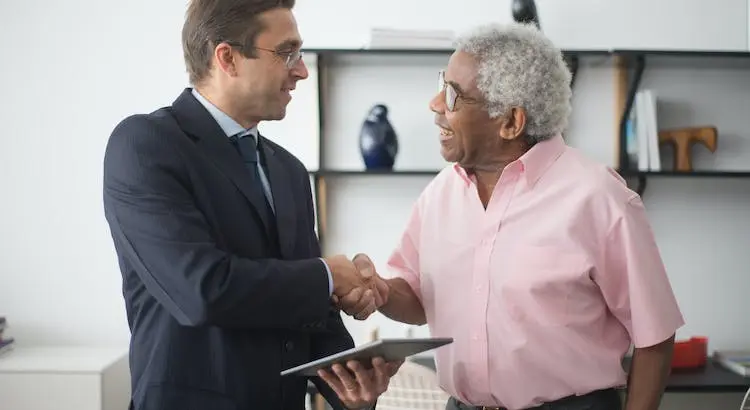 Financial Security
Reverse mortgages can be a critical financial decision with long-term consequences that must be carefully considered, which is why employing the services of a broker can bring peace of mind that your choices align with your goals and strategies.
They will assist in exploring possible long-term repercussions and assess whether a reverse mortgage fits your overall plan. This level of financial security is essential, especially for retirees, as it enables them to tap into their home equity without worrying about losing their property. A knowledgeable broker can provide valuable insights into the intricacies of reverse mortgages, ensuring that borrowers make informed choices that safeguard their financial future.
Handling Rejections and Challenges
Sometimes, obtaining a reverse mortgage can be a challenging process. Lenders may reject applications for various reasons. If you face rejection or encounter obstacles, a mortgage broker can assist you in addressing these issues. They can find alternative lenders or suggest solutions to overcome potential roadblocks, ensuring you have the best chance of securing a reverse mortgage.
Transparency
Mortgage brokers operate with transparency, providing all necessary details on reverse mortgage options available to them. They will explain any associated terms, costs, or risks so you can make an informed decision while fully understanding its implications.
This transparency extends to a comprehensive breakdown of interest rates, potential fees, and repayment schedules, ensuring no hidden surprises. They will also explain exactly how their fees are structured so you have an accurate picture of your costs for their services. This transparency builds trust while equipping you to evaluate both the advantages and potential drawbacks of various reverse mortgage options so you can select one that best meets your financial goals and preferences.
In Closing
An expert mortgage broker can make finding the ideal reverse mortgage a much smoother experience. Their access to numerous lenders, tailored advice, time-saving capabilities, negotiation skills, unbiased guidance, accessibility, and support all make the process more efficient and secure.
With their help, you can confidently navigate the complex world of reverse mortgages, ensuring you make decisions that meet both retirement goals and overall financial well-being.