Businesses these days have to work with many tasks in a fast-paced and ever-changing world. Some factors, such as the rising cost of labor, inflation, and even the recession, make us think of different ways to make the most of what we have while spending as little as possible. That's why businesses are now often downsizing offices, reducing staff, streamlining supply chains, and digitizing business processes.
By now, several businesses have realized that outsourcing their staff for specific tasks and projects is a great way to maximize profit and improve efficiency. In this article, we dive into this topic to explain why your business needs a virtual executive assistant.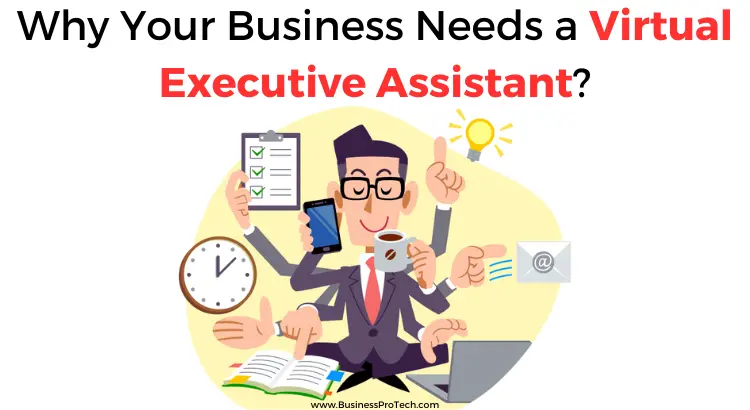 Who are virtual executive assistants?
Before we start, it is important to give a broad definition of who a virtual executive assistant is. They are skilled professionals who are there to provide support in several ways, from administrative to creative and technical. These professionals often have unique areas of expertise, such as social media management, and usually work remotely.
Their ability to work remotely comes from all the technological advancements we have witnessed in the last few years, where people can collaborate without having to be in the same room or even the same time zone.
Related Post: 7 Tips for Managing a Virtual Team
Cost savings and flexibility
The first important thing to consider when discussing why your business would benefit from an executive virtual assistant is that outsourcing specific roles and tasks will provide significant cost savings. If you are interested in this topic, you can read more about it here. 
Outsourcing is attractive because it makes clients pay for the exact service they get, as they don't have to pay for health benefits or other employment-related expenses. This is viewed as a collaboration rather than someone being employed by a business, and because of this reason, costs are cut.
Therefore, virtual executive assistants do not need statutory benefits, annual leaves, health insurance, worker's compensation insurance, or working space, as they are independent professionals working with you and not for you.
Another important aspect to consider is flexibility. Flexibility is an important matter in the world of business today, as often, the most successful companies are the ones that manage to be flexible and thrive in this fast-paced and multilayered world.
Outsourcing professionals means you can create a timetable with them that suits your needs, which can be changed when the circumstances change. Working with virtual professionals is a great way to maximize your time and your company's.
More on flexibility: How to Be More Flexible at Work: 7 Ways to Adapt to Changes
Efficiency and responsibilities
There are many reasons behind hiring a virtual assistant, and efficiency is one of them. If your business has a chosen team of professionals, they should be able to focus on their tasks without juggling assistant jobs and duties. By collaborating with a virtual executive assistant, you can give them the tasks that need doing without sharing them with the rest of your team.
A good executive assistant can also help you with your task list and schedule to organize your professional life. A well-organized task list makes the whole difference, as you can make sure that your list will align with your priorities and goals.
Doing so will make sure to improve efficiency and productivity, reduce stress, and feel more accomplished. Remember that virtual executive assistants can help you with a wide range of tasks, even very simple ones, such as managing your inbox or scheduling meetings.
Collaborating with a virtual executive assistant will help you focus on your core responsibilities more. As a business owner, you might be constantly focusing on the bigger picture of your company, such as planning and strategizing, brand development, and networking.
Often, focusing on these matters can become more difficult if you have to supervise others with their administrative tasks, and that's why collaborating with a virtual executive assistant can be a great idea to reassess your priorities and focus back on what matters.
Delegating all your non-core tasks to someone happy to help, as that is their career path, can be something to consider. This will ripple effect on your life, as you can focus on your primary objectives again and spend more time trying to improve your business. With this, you will have more free time in your schedule and experience a better work-life balance.
Innovation and collaboration
Working with a virtual executive assistant is also a great way to promote innovation and collaboration. The business world is moving away from hierarchical structures and the traditional hiring process.
This rather exciting phenomenon outlines a shared will to change the business world into a more collaborative and multifaceted reality, and having a virtual executive assistant could help you in that process.
Besides, working with someone external for your projects and endeavors will promote collaboration where professionals can use their unique skills to help you reach your goals and improve your overall business.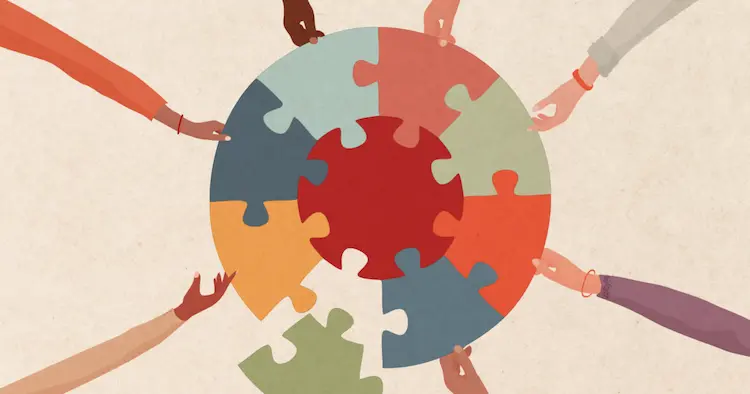 In conclusion
This article explores why working with a virtual executive assistant might be an excellent idea for you and your business. We discussed affordability, flexibility, efficiency, responsibilities, innovation, and collaboration.
All these matters are essential in the world of business. Because of this, people are looking increasingly into hiring a virtual executive assistant who can help business owners with their visions.