Devising an effective SEO strategy remains a crucial factor to gain business success in %currentyear%. Today, most digital marketing strategies revolve around search engine optimization because of their powerful impact on improving business promotion.
Now with COVID-19 posing challenges and restrictions for traditional brick-and-mortar businesses, the importance of SEO has increased profoundly. As financial downfalls continue to disrupt markets, the pandemic forces firms to shift their operations digitally to survive the economic crises.
However, this sudden shift to the digital landscape is adding more challenges for business owners. Especially those who have not serendipitously worked around search engine optimization are intimidated by digital promotion tactics.
SEO is a renowned practice of improving the quality and quantity of your website's content. This practice aims to meet the search engine's algorithm's standards and promote content to the target audience.
Since the in-person trades are not coming back for some time, the digital landscape is the only competing ground for businesses to maximize their promotions and sales.
Also Read: How Businesses Keep Track of SEO Success (3 Measurement Methods)
However, in this digital landscape, SEO is the ticket to taking your business to new heights. With that said, let's discuss…
Here's why your Business must Utilize SEO Strategy in 2023
Ensuring Organic Traffic to Your Website
Organic-search traffic is the visitors that land on your website by searching a query on the search engine. For that instance, the experts at Outreach Monks suggest optimizing your content for the audience. It allows you to rank higher on the search engine, thus increasing organic traffic.
Google encourages marketers to use marketing tools and strategies like analytics, mobile responsiveness, backlinks, or content optimization to maintain visibility. This way, you can generate quality leads and convert them into paying customers for your brand.
Organic search is the holy grail of marketers. It is critical to generate leads and sales online. Now with businesses shifting digitally, there is ever-rising competition in the online marketplace.
Maintaining an online presence was already crucial before the pandemic, but now it has become a necessity.
Building Trust and Credibility for your Business
When discussing online strategies to promote businesses, trust, and credibility is the top factor to stay ahead in the competition. Consumer behavior and buying patterns are diverging from what they were decades ago.
The COVID-19 shock and lockdowns created a sense of caution that followed a growing concern among consumers. Customers are now skeptical of the products/services companies offer, worrying over essential safety elements.
Moreover, research states that these behavioral effects are long-lasting even in the post-pandemic world. Now, the consumer's prime focus is on the business's trust and credibility.

Business owners are now wondering how to achieve customer trust and ensure credibility. SEO answers this problem by establishing a solid foundation for your website and giving more than just authority.
Since most people are isolated in their homes, they are mostly connecting on the internet to talk with family. Therefore, work on taking advantage of shopping online or providing valuable online content.
SEO enables your business to produce content that bridges the gap of trust between the company and the customer. With SEO, you can easily optimize your content for your audience's queries on the internet.
When your prospects find content that is of value and is easily discoverable, they will more likely become returning customers. Producing long-form and compelling content will not only attract organic traffic but will also give more brand exposure.
Cost-Effective Marketing Strategy
Another prime reason to employ SEO in your business is its cost-effectiveness. The financial disruptions among various industries led to cutting down the costs of marketing.
Marketers eventually have to discover new strategies that can expand brand exposure and ensure visibility in the market. That is where SEO steps in with a cost-effective approach to advertise the business to the right audience.
It offers different strategies that do not require you to pay for the advertisement but provide satisfactory returns.
However, you have to invest some amount to produce content that will boost your business performance. Maintaining an online presence revolves around content that can elevate your website's standards and give your brand exposure.
Notably, SEO is an ongoing process that never ends. You will be updating your strategy for staying in the line of competition. In the initial stages, SEO might seem ineffective and slow. But the investments will pay significant dividends for your business in the long run.
Enhancing User Experience
If you seek higher rankings on the search engine, user experience is a crucial factor to consider.
Why? Because Google constantly improves the search engine for its own user experience. The algorithm promotes websites with a better user experience and adds more ranking factors (https://backlinko.com/google-ranking-factors) for higher organic traffic.
For instance, if the visitors might not find what they were looking for, they will never interact or engage with your website and instantly leave.
For that instance, businesses must utilize an effective SEO strategy to enhance the user experience and retain them. These positive SEO factors include site speed, page responsiveness, lower bounce rates, and more.
Leveraging these factors for your website can give you a significant boost in your audience and achieve quality sales.
Local SEO for Small Businesses
SEO, regardless of the business size, is an essential and profitable marketing tactic out there. Employing a long-term SEO strategy will build your business reputation inexpensively and attract new customers.
During the pandemic, new and small businesses were on the brink of collapsing because of lockdown restrictions.
These severe restrictions didn't only hurt their investments but also led to losing customers. SEO enables such companies to continue their business during these uncertain times and grow without any pause.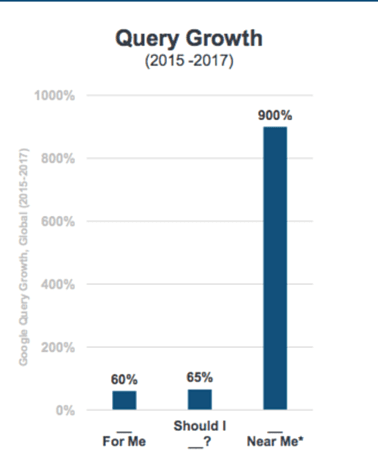 Now Google allows businesses to use local SEO to list themselves in the local business listings. As the pandemic soars, there is an ever-rising trend of "near me" searches.
These searches aim at listing the locally available businesses that are relevant to the query. That is where local SEO comes in handy to improve your business's rankings for a specific vicinity.
You can easily add your business to the Google My Business listing along with the details for the website, location, phone number as well as pictures. This listing will increase audience engagement with your website and increase your customers without much effort.
Quantifiable Approach
While devising an SEO strategy, it is essential to measure the performance to gain maximum investment return. Business owners can employ different analytics and data tools that make it easier to calculate their SEO strategy.
It makes SEO more feasible and indispensable since business growth depends on relevant and accurate data.
When brands analyze and determine critical success factors, it becomes convenient to make lucrative decisions. SEO offers real-time data for your digital performance, so you can easily make the right decision to update or continue with your strategy.
Let's Wrap Up
SEO provides numerous opportunities for companies of all sizes to grow in the competitive digital market. Given the pandemic challenges, an SEO strategy allows companies to reach their target audience and convert them into customers.
New businesses must consider critical SEO strategies to take their marketing tactics to the next level and drive sales for the long term. If you seek to survive in the digital age, you must work on developing digital marketing strategies.