In today's cyber-dependant world, even the smallest business needs an online presence. As they say, if you're not online, you do not exist. From the smallest to the largest enterprises, any organization needs a way to spread its brand.
Numerous market studies have shown that when a customer is looking for a service, whether or not a website is available for them to research can be the deciding factor. Not having one can be perceived as being behind the times, while even the simplest one-page website can give a business a sense of legitimacy.
If the prospect of creating a website seems scary, you should know that it's easier now than ever! From the planning stage where all you need is a good wireframe tool to sketch what your webpage will look like, to online services that autogenerate from templates to easily help you make one in just a few clicks.
In what follows, we'll show how you don't have to be the most tech-savvy person to either make a website or design the layout of it for a professional to bring your idea to life exactly as you pictured it. You just need to keep in mind a few key things.
Also Read: Top 4 Reasons Why Your Small Business Needs a Website
It All Starts With a Name
Anyone who has had a business for any amount of time will know the importance of branding. Having an eye-catching logo, that also clearly conveys the purpose of your business is extremely important. So there's no surprise that the same principle applies to the online environment.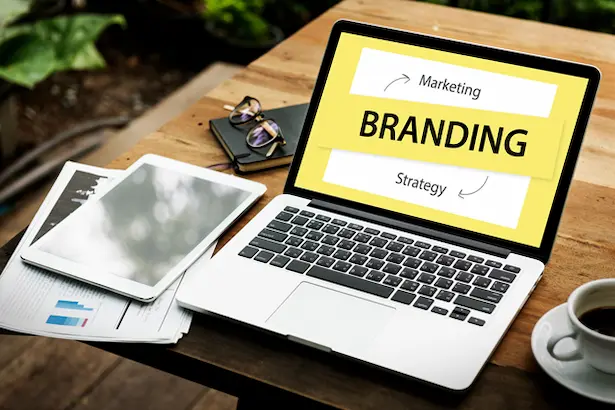 The best domain names aren't just unique, they're eye-catching! As serious as you might be about your business's success, in today's oversaturated markets you need to do everything you can to get ahead. So don't shy away if you can come up with a humorous play on words involving your business logo or anything else that might make you stand out from the crowd.
The main things to keep in mind are to keep it as short and as clear as possible. Causing confusion can be just as bad as being boring. Once you have your witty domain name, the next step would be to search for it and check if it's not taken or is available to purchase at a decent price.
What is My Purpose?
Now that you have a name, you need to think about the website goal. Do you just want to have something for people who look up on Google Maps and see your business to click on for additional contact information or service details? Or do you want to develop the E-Commerce angle for your business and offer online ordering and payment options?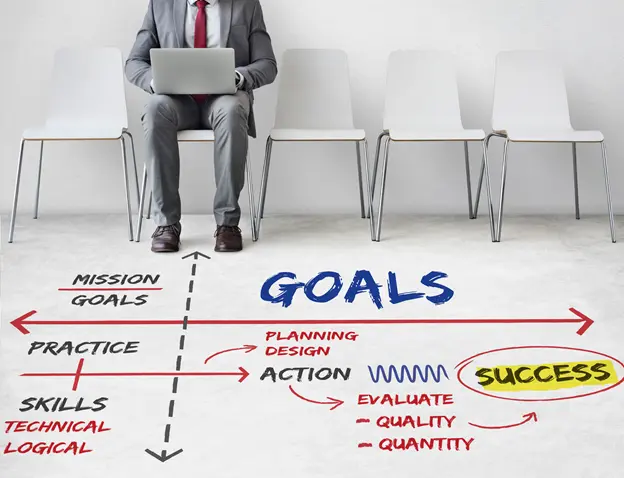 There's also nothing wrong with starting small and expanding on your webpage later. This is actually suggested if you'll choose to pay a professional to build your website with complex features, as every new function will cost additional funds. Starting small will give you time to collect feedback on customer traffic and see the impact your online presence has on your sales.
The Tech Side
Learning to code your own website can be a fruitful endeavor, but it's fine if your skillset lies elsewhere, or if you're not ready for that kind of time investment. Simply looking up "website builder" in your search engine of choice will provide a plethora of site-building options to cater to any need.
What you do need however is to plan the budget. It can be as low as basically free with just a few bucks a month or as high as you might want. This will affect the quality of the service you will get, as a higher budget will for example allow you to get better website hosting services for potential customers to have your webpage viewed faster.
It all depends on the purpose you chose for your website. If you're wanting it to support an online store, for example, make sure to invest in a secure hosting platform that also offers good tech support. Take your time to research e-payment options as well and depending on the value of the transactions you might want to engage a cybersecurity expert.
The Design
Now that the general tech details are out of the way, we get to what can be the most self-gratifying part of this process: designing your website pages. You'll get to unleash your inner artist to convey why your business is the best!
To make things easier, you can always use the services of a specialized web design management firm.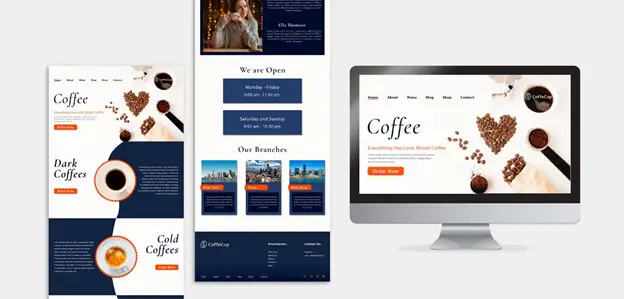 If you're all out of ideas or not that artistic, that's fine. Think of the most iconic brands in the world and pull up their websites. Then check the websites of your competition. Make notes of what you like and what you don't. Then start writing your pitch and start taking pictures. Avoid stock photos that are extremely overused and focus instead on what you can give the big corporations or your competition can't: your personal touch.
A keen eye will notice a few patterns. Such as the omnipresent "buy now", "contact us", "see more, etc. buttons. These are named Calls to Action (CTA) which direct customer flow in a particular direction and they're everyone for a reason: because they work.
As a rule of thumb, what will differentiate a good website from another is how well it manages to send a message. Someone going on it should instantly know what your product is, and how to get it without too much hassle. Everything on your webpage should facilitate this. So use the call to action, check how clear your text is, and ensure it works well with the pictures you took.
Think SEO
SEO or Search Engine Optimization is the art of making something show up higher in search results. It's been proven that just like the Terms and Conditions we sign and don't read, everything beyond the first page of any search result on any search engine could just as well not exist – virtually nobody clicks on them.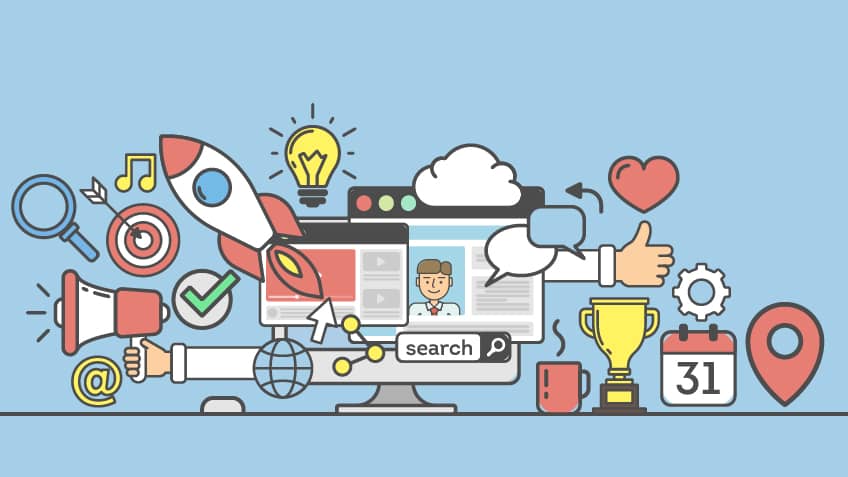 Getting on that first page should be your goal. The easiest way of doing this is via specific keywords in the content of your website. Put yourself in the shoes of a potential customer wanting to buy your product or service: what would they search for? Then search for it and open all the results from the first page. What words do you see repeating over and over?
This will give you a very basic idea of SEO and keywords and a lot goes into it. Besides additional research, for best results, you can consider SEO-consulting services or even investing in ads to directly skyrocket your online visibility.
Ready to Publish
With all the research, planning, and investment taken care of, and the design ready, you are set to publish your website. This will be the start of a new journey, with its own challenges and rewards. We recommend constantly trying to tweak things and freshen them up, and then comparing your results to online traffic and sales.