Sending email campaigns but having trouble connecting with your recipients? Perhaps you're just getting started with email marketing. In either scenario, personalized emails are a fantastic approach to advance your email marketing strategy.
What are Personalized Emails?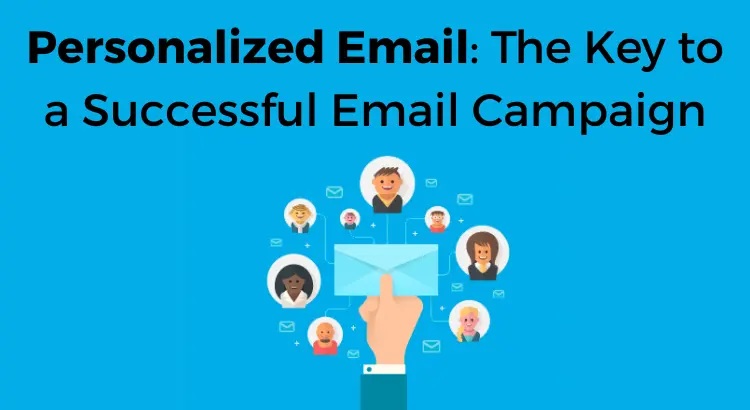 By using details you already know about a particular customer or subscriber, you may create an email specially tailored for them. It includes more than just greeting the customer by name; it also entails communicating timely and pertinent content that piques their interest.
Age, location, the most recent item purchased, and the most recent page seen are all specific pieces of information about a consumer that is frequently used in email personalization.
What is the Role of Personalized Emails?
Delivering contextual client experiences is a must in today's cutthroat business environment. The old model of email marketing no longer applies. Personalization then assumes a prominent role.
Boosts Sales
40% of US buyers confirmed by Forbes that they had overspent on purchases of pricey goods as a result of the offer's personalized nature. Because it offers extra benefits in addition to content pertinent to subscribers' interests, personalized email marketing facilitates consumer decision-making.
Enhance Customer Experience
Personalization is more than simply dynamically adding a user's first name or location; it's about creating unique user experiences that keep users interested. Clients anticipate that brands will pay close attention to, understand, and cherish their needs.
By segmenting your email list and sending personalized messages, email personalization helps you boost the effectiveness of your communications.
Improved Engagement
Techniques for email customization encourage customers to proceed through the sales funnel by making them feel valued. Utilizing personalized email marketing can turn recipients into brand promoters and increase word-of-mouth advertising. Buyers are more likely to make a purchase after a personal encounter; therefore, according to Hubspot, it improves customer engagement by 80%.
Boosts Revenue
Personalizing your emails is a valuable strategy that can boost business profits. The ability to provide customers with what they need and guide them toward the best offer is crucial to this increase.
Customers will be more likely to notice and engage with your brand if you use email customization. It aids in the conversion and retention efforts made by your marketing team.
Increases Brand Awareness
A good email marketing strategy reaches the appropriate audience with the right message at the right time. Being at the forefront of your client's thoughts when they are prepared to buy is the objective. Even if they decide not to purchase today or tomorrow, they will choose your brand first when they do.
Build a Loyal Customer Base
In actuality, if users don't feel connected to your emails, they won't read anything. Customers of today demand more; therefore, they read emails that offer them anything before checking the brand name.
Having said that, businesses must provide customers with experiences that are useful and convenient. Firms that cherish their clients at every stage of the purchasing process are also more likely to attract customers. A solid and devoted consumer base ultimately depends on personalization.
Build Reputation
Customers will trust your brand when you establish a connection with them. They will continue to come to you if you give them exactly what they want because they will be content and happy.
By utilizing the power of data, you can identify their wants and pain points and quickly resolve their problems. Your competitive edge and customer connections are strengthened when you provide solutions to clients' problems rather than constantly promoting your items to them.
How to Collect Data to Personalize Emails?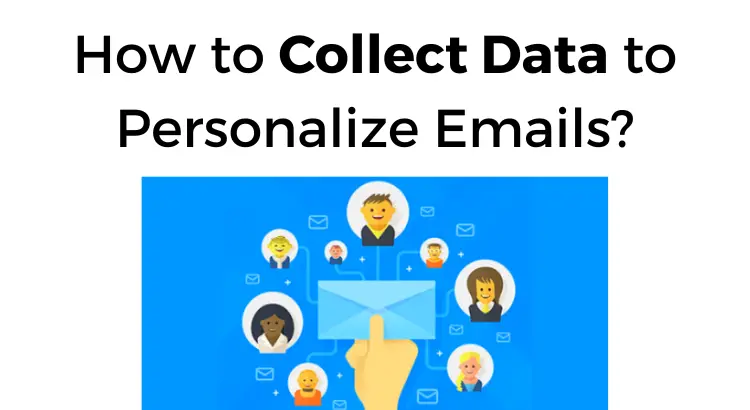 You must first save information like names and locations in your email list if you want to tailor your email messages. You may segment your audience using the information you have about your subscribers, which is essential if you want to write more specifically targeted emails.
Use Third-Party Tools
You might already be familiar with several technologies that can assist you in making sense of the data you currently have that is amenable to personalization. For instance, information from your email service provider and third-party technologies like Ongage and Google Analytics might reveal what email clients your audience uses and how they interact with your messages.
You can also use insights from website usage, purchase information, and campaign interactions to personalize.
Conduct Surveys
Surveys are a tried-and-true but effective method of gathering data about clients. You can use incentives to make your surveys more exciting and less forceful. You can give your consumers helpful something in return for their personal information, like name, email address, location, and more.
Create a Newsletter
Through privileged information and limited-time offers, newsletters help your business establish a strong connection with customers. Additionally, it helps you develop authority in the market by keeping your brand at the forefront of clients' minds.
You can write several types of material for the newsletter and observe which subjects receive the most or least readership. You can learn what subjects interest your readers or customers the most in this manner.
Conclusion on Personalized Email
A successful marketing effort is dependent on personalizing emails. Make them feel valued because customers and clients in the twenty-first century demand personalized communications. You may improve conversion strategies, streamline retention, and increase open rates by integrating advanced email customization aspects.