Investing in crypto can help you earn great profits and generate wealth if you do everything the right way. Apart from making the right investing decisions, you also need to focus on your safety to ensure you avoid pitfalls.
Boosting your safety as a crypto investor is not a difficult process. In this blog, we are sharing ten tips that will help you enhance your safety without investing a lot of time and effort – keep reading!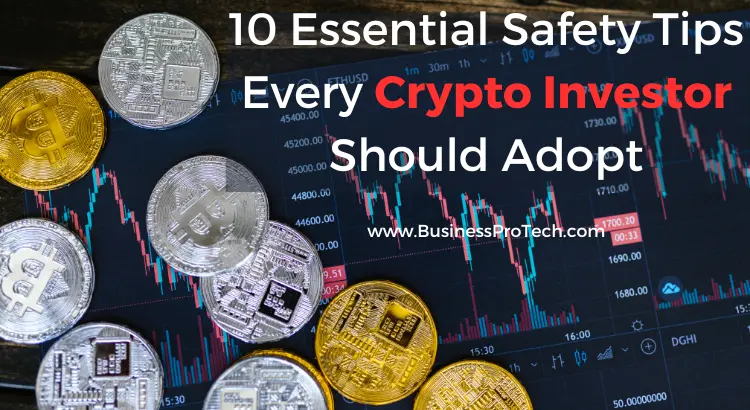 Choose a Secure Exchange
Making all your crypto buying and selling decisions can get super easy if you use the right exchange. When choosing an exchange, you have to ensure that it meets all the safety standards and can keep you safe from fraud.
It's better to read reviews of different exchanges to find the one which is the most secure and provides a seamless investing experience. For example, you can read the CoinSpot exchange review to find out if it's a good choice for you.
Create Strong Passwords
As a crypto investor, you need to be careful about the passwords you choose for your crypto accounts. Remember that a compromised password can allow hackers to access your account and make transactions against your will. 
Creating a strong password for your crypto accounts is not difficult. Here are some tips to help you create passwords that are not easy to crack:
Make your password longer than eight characters.
Follow an alphanumeric combination of letters.
Use a reliable password generator tool.
Use Reliable Internet
Making your investing decisions on the WiFi of a coffee shop is not the best thing you can do as an investor. If you want to boost your safety and protect your crypto assets, you have to ensure that you use a reliable internet connection.
It's better to use mobile data as the internet traffic sent and received through cellular data is harder to intercept. If you have to use WiFi outside your home to access your crypto wallet, make sure you connect to a VPN before you make any investing decisions.
Make Learned Investing Decisions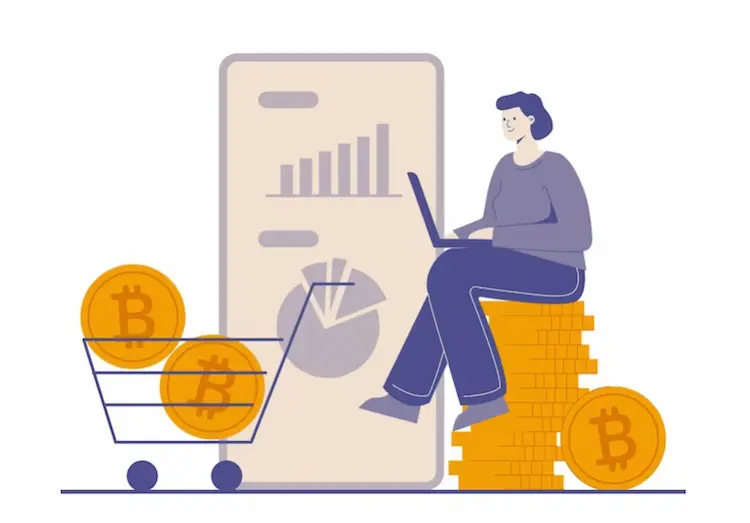 Getting hyped up about a new crypto investment should not encourage you to make an investment decision immediately. If you don't want to lose your profits, you have to ensure that you base your decisions on data and reliable information instead of following a guru.
There are several trusted sources you can follow to find reliable crypto news. Other than reading news, you should also learn how to use comparison tools to make sense of the insights and make learned investing decisions.
Follow Professional Advice
You won't be able to keep your investment safe and boost your profits if you don't follow professional advice. Instead of trusting your gut feeling or whatever comes to your mind, it's better to ask for guidance from a professional.
An experienced crypto investor can better evaluate the dangers and possible opportunities. Make sure you add trusted investors in your close circle to get advice whenever needed.
Avoid Fake Products
Landing onto a fake crypto platform can make you lose all your digital investments within seconds. To ensure that you don't fall prey to a crypto scam, you need to ensure that you only use reliable crypto platforms and products.
Choosing the right crypto platforms is not a difficult process. You can rely on reviews of the different platforms to choose the ones that suit you most. Other than that, you should also be aware of any platforms using "hard selling tactics" in hopes of convincing you to use their platform.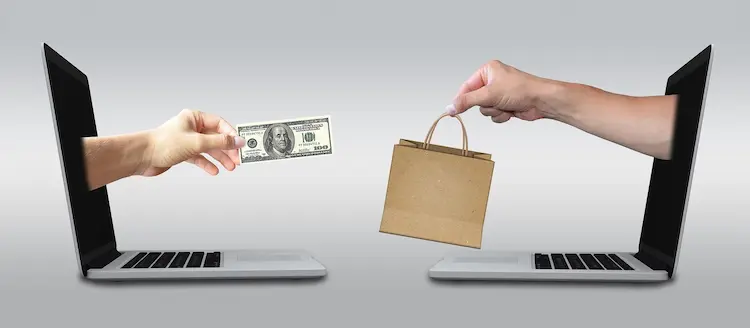 You can also tap into your network to ask what type of crypto tools you find trustworthy so you can save a lot of time spent on researching different platforms.
Keep Your Inbox in Check
It won't be easy for you to avoid scams if you open every single link or file you receive in your inbox. Instead of welcoming scammers in your mailbox, you should be very careful about the links you open.
It's better not to open the contents of an email that you receive from an unknown email address. Only give your email address to people you trust. Make sure you keep the email app on your phone updated so you can avoid hackers from tapping into your inbox.
Don't Overshare on Socials
Sharing essential information about your crypto investment or your trading habits is the deadliest mistake you can make as a crypto investor. Keep in mind that you cannot fully control how your sensitive information is shared online.
To ensure that nobody finds out about your passwords or your crypto investments, you should avoid posting about crypto on social media. Only talk to people you fully trust about your crypto investment decisions. Don't share your crypto investment secrets with any stranger online.
Be Careful About Automatic Trading
There are several tools available in the market that provide automatic trading features. However, keep in mind that using such bots cannot guarantee great profits or provide great safety for your crypto investment.
Allowing a crypto investment bot to have complete access to your wallet will never be safe for you. It's always better to make your investment decisions yourself to ensure that you don't fall victim to a scam whatsoever.
If you have to use an automation tool for your trading decisions, it's better to use tools that are trusted by crypto investors worldwide.
Stay Updated About Cybersecurity Trends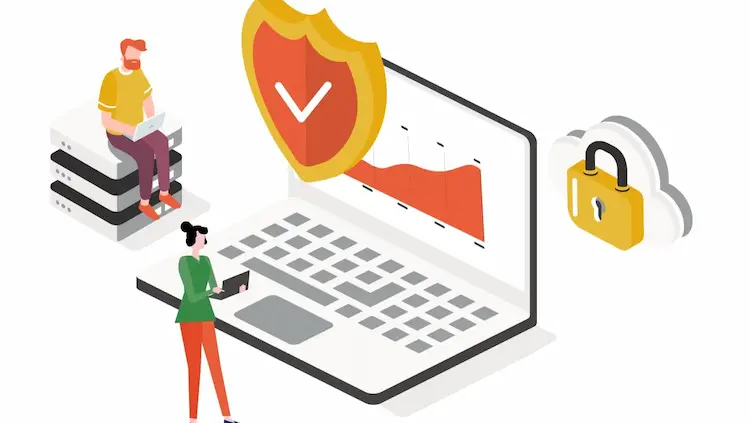 Developing technologies and shifting dynamics in the fintech industry can make it difficult for you to keep your crypto investments safe from hackers. If you don't want to end up losing all your crypto investment, you have to ensure that you stay on top of the cybersecurity trends.
Doing so will allow you to know how you can better protect your investment. Besides that, knowing about the trends in the tech industry, on the whole, will also allow you to know about exciting investment opportunities. You can subscribe to the latest tech publications or join tech groups to learn about new cybersecurity trends as soon as possible.