We live in a digital era where marketers leverage social media platforms to market their products and services. They have to manage social media platforms actively and efficiently.
The availability of different social media marketing tools helps to schedule and manage social media marketing campaigns with ease.
It allows marketers to streamline their social media activities and to ensure that nothing goes off track. It helps them manage their workload in a hassle-free manner by adopting a more impactful approach.
If you want to keep your social media channels in perfect shape, you have to leverage social media marketing tools. It helps you automate your activities and also gives you a clear idea of your engagement and performance. From reporting to publishing to analytics, it makes your job a lot easier.
Doing work manually increases your workload, so you have to consider different social media marketing tools to manage your workflow smartly. You have to make the right choice as per your needs and work type.
Let's find out some of the Best Social Media Marketing Tools for Small Businesses.
Buffer – Social Media Toolkit


Initially, Buffer started as the management and scheduling tool only for Twitter. But today, it supports all social media platforms, including LinkedIn, Facebook, Instagram, Google Plus, and Pinterest.
Buffer allows you to perform various functions. It is known as one of the best social media tools that provide plenty of features for marketers to play with. It automatically reduces the links that you share and posts custom videos and photos.
Buzzsumo – Content Research Tool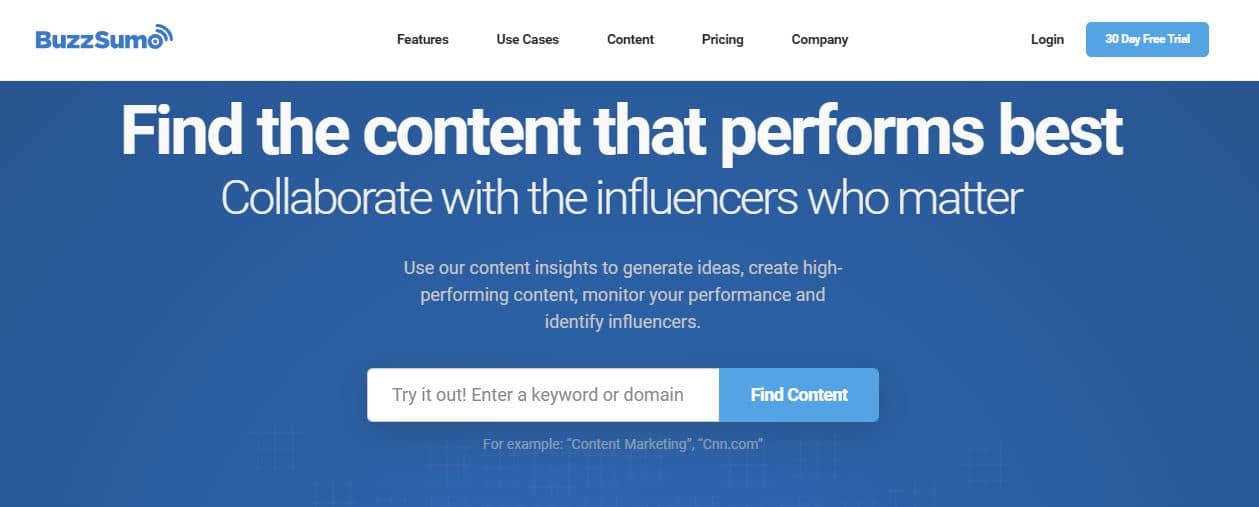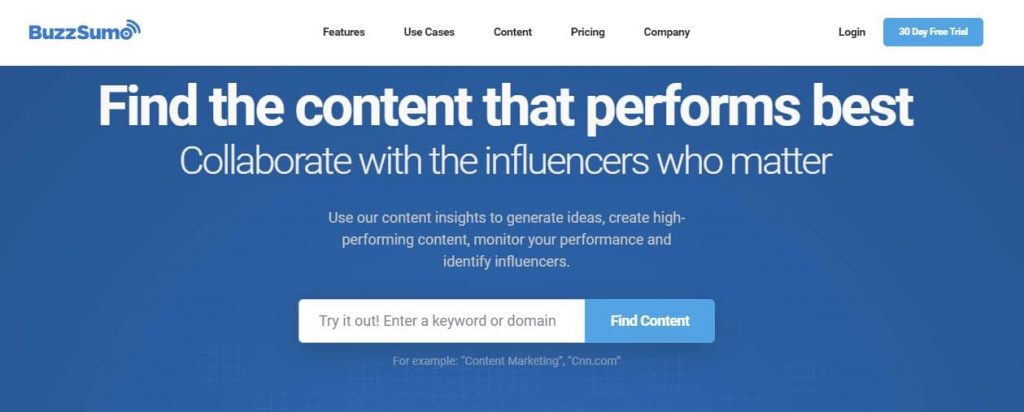 Research is one of the vital parts of marketing. If you want to outsmart your competitors, then you need to have a clear idea of what is working in your favor and what is not.
Buzzsumo makes your research easy as it is a research tool that tells you how your content is performing on social media platforms. Sometimes you create killer content that brings excellent results for you. While sometimes, you run short of ideas to create great content.
Buzsumo increases your chances of success by providing you with valuable insights. With Buzzsumo, you can find the content that is mainly circulated on all social media channels. By entering any domain, you can check what is most shared on different social media platforms.
It will help you create content accordingly by finding the latest and relevant topics. You can also get alerts according to any brand name, domain, or keyword. It also helps you analyze competitors' content strategies, so you can modify your content accordingly.
By using the particular keywords, you can get to know that in which trending topics your audience is interested in most. All these factors play a key role in helping you create engaging and results-driven social media content.
Biteable – Video Creating Tool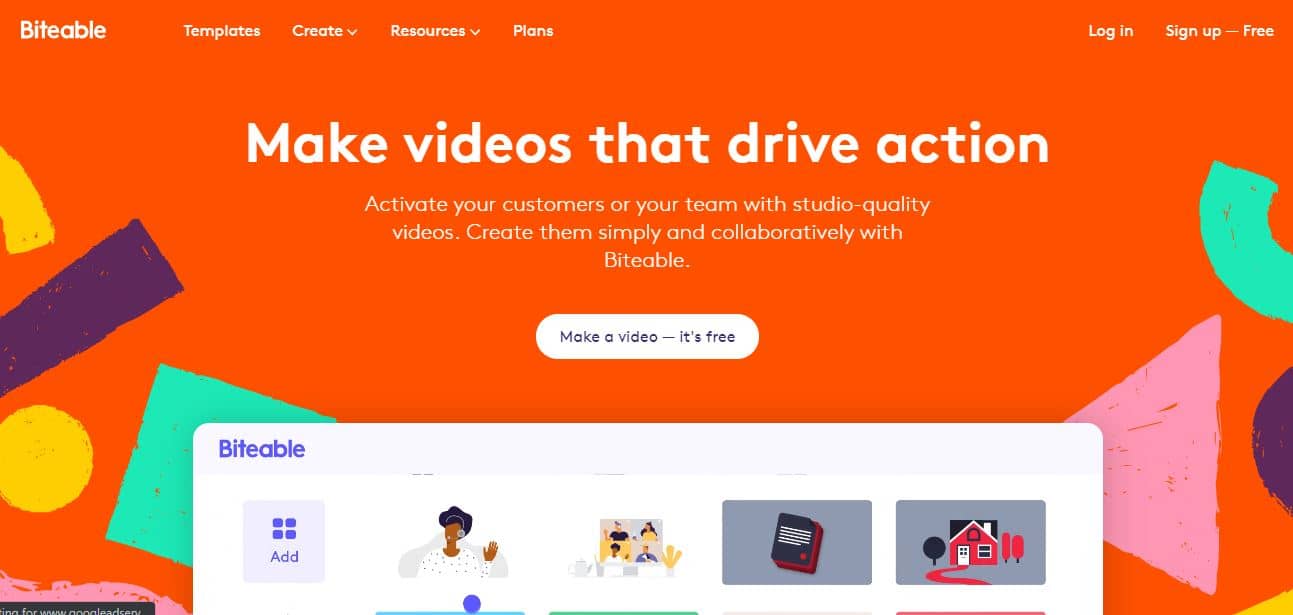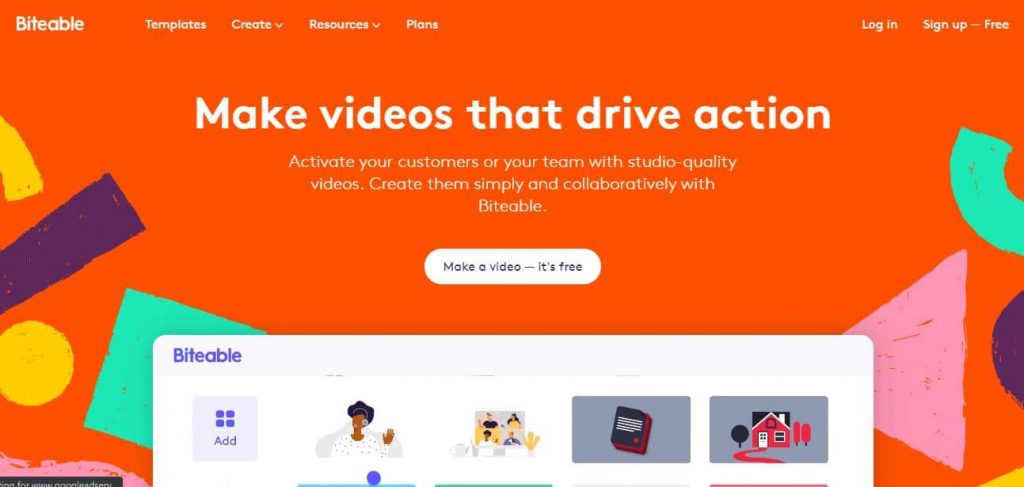 According to research, visual content engages more people than written text. Good visuals can level up your marketing game by taking it to the next level.
Biteable allows you to create informative and engaging videos for social media platforms. You can also get a host of animated scenes, footage, and free video templates.
If you want to create high-quality videos without investing in expensive resources, then Biteable is the right choice for you. It is one of the simplest internet marketing tools that offers plenty of features with free accounts.
Additionally, it is also not expensive if you want to switch to the premium version. So, if you want to create crisp, short, and actionable videos, then you should Biteable should be your first choice.
MissingIettr – Content Publishing Tool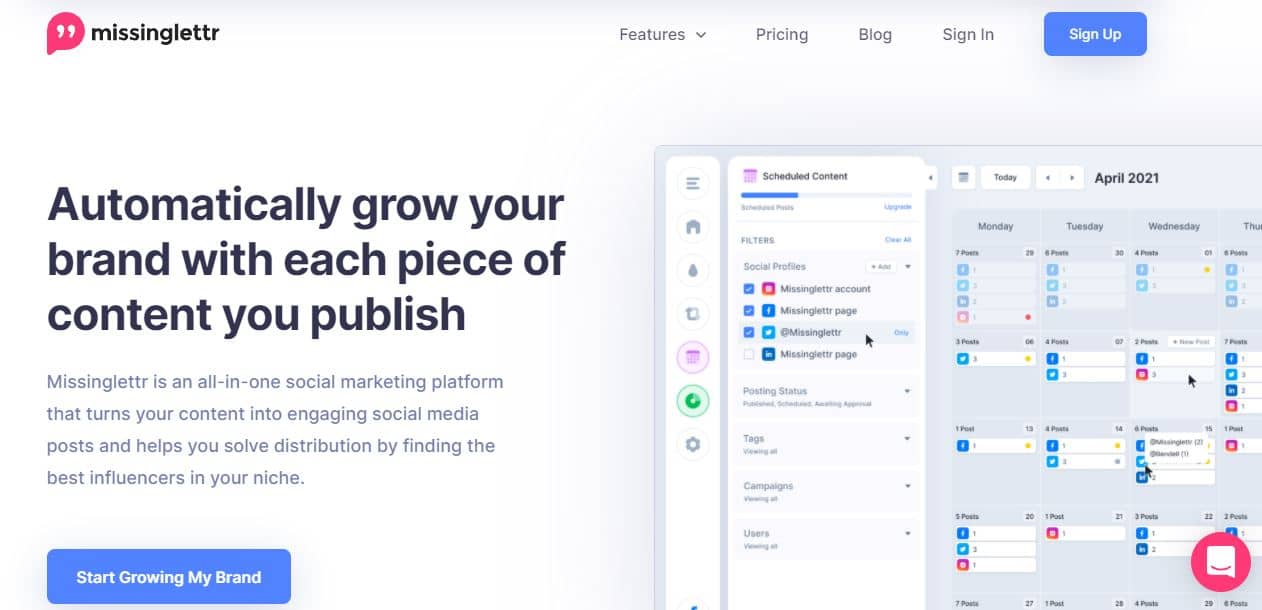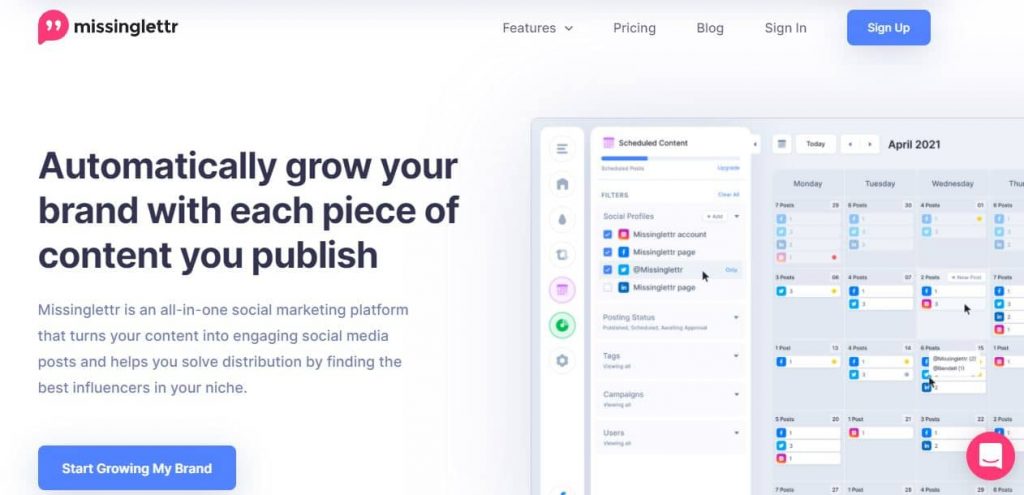 Social media marketing (SMM) is the key to success in the digital marketing world. But the hassle of scheduling posts regularly can make it difficult for you to keep track of your activities. Even if you speed up things, you have to manually insert images and text for every post.
Missinglettr allows you to automate the entire process of managing and distributing social media content across different channels. You can manage your social promotion without any stress and focus on other aspects of online marketing.
It also offers pre-built templates that help you in content creation, managing client approvals, and scheduling posts. A custom URL shortener also helps you to export campaign assets that allow you to tackle other marketing initiatives.
Missinglettr has some of the finest features that will portray a clear picture of your marketing efforts in front of you. By receiving weekly reports, you can stay at the top of your marketing game.
MeetEdgar – Social Media Scheduler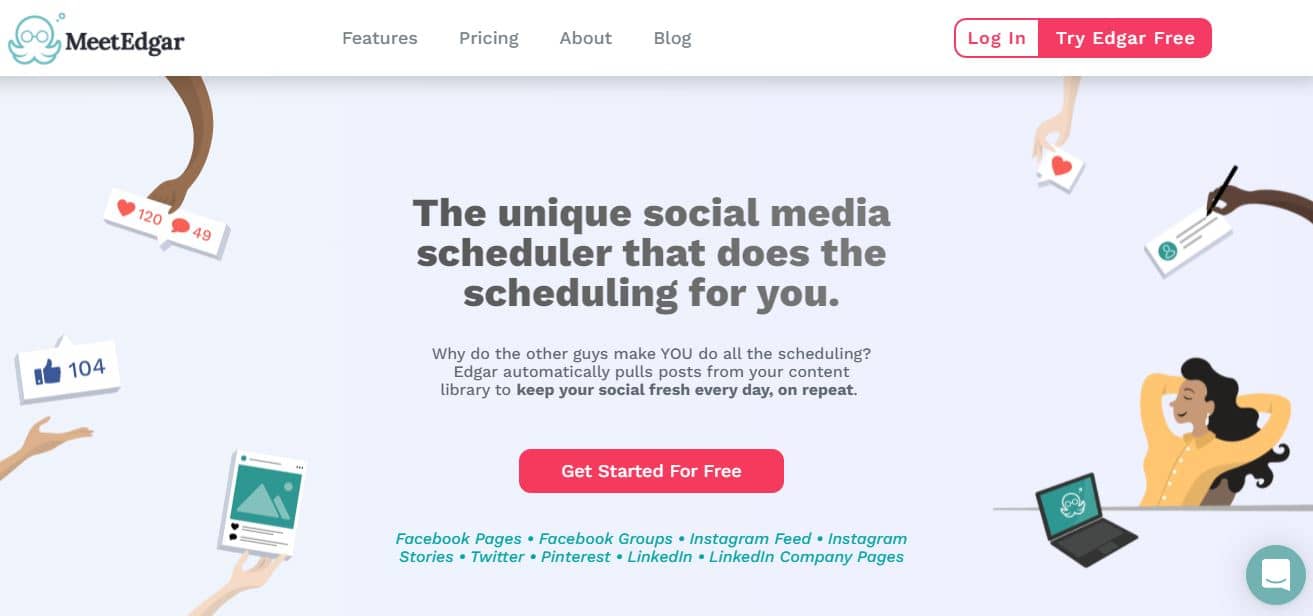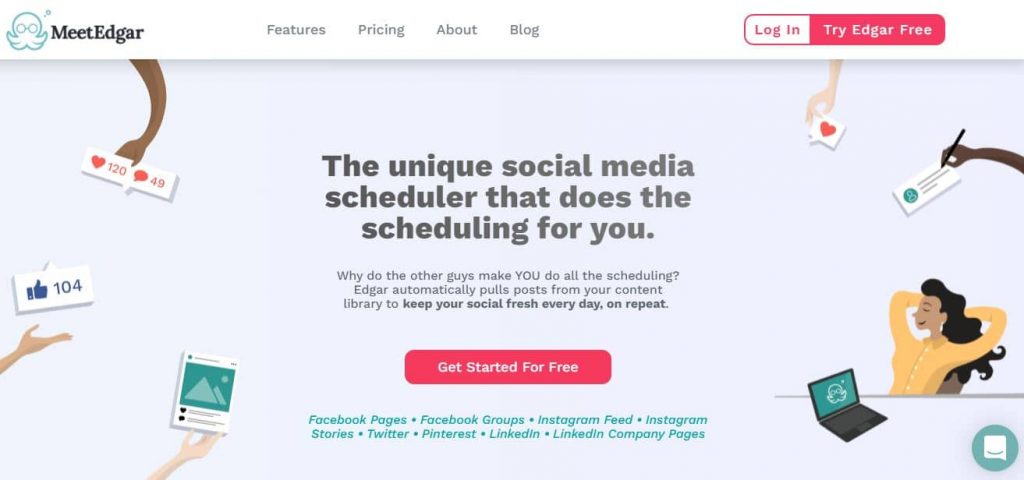 MeetEdgar is a highly functional social media management tool that helps you in optimizing social traffic and reshare your content. You can say that this tool is your automated content manager.
You can work on your Twitter, Linked In, and Facebook profiles with a web plugin that keeps your accounts busy with posts, and you can monitor it anywhere through your mobile phone.
MeetEdgar helps to monitor social media traffic and to schedule content re-sharing. By keeping an eye on social traffic, you can improve the ROI and overall worth of your digital assets.
Once you start sharing the evergreen content, it impacts your traffic, leads, and engagement positively. An automated auto-refill queue never lets you run out of regular posts.
You can also leverage its category-based scheduling tool, so you can create different types of content to keep your audience interested.
Hootsuite – SMM & Management Tool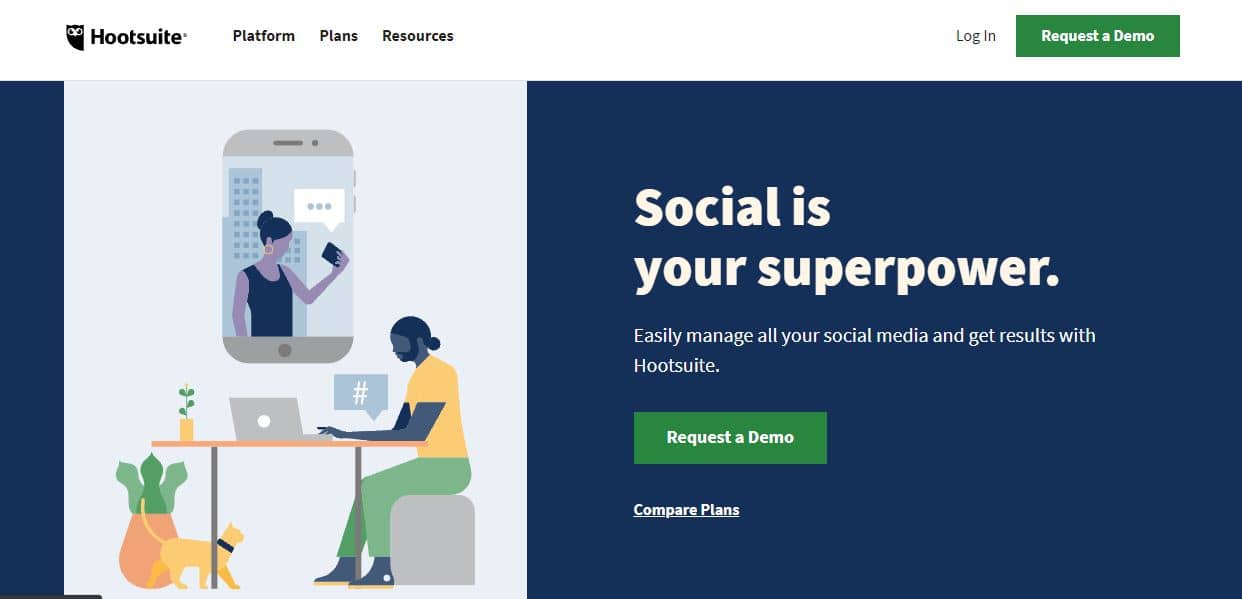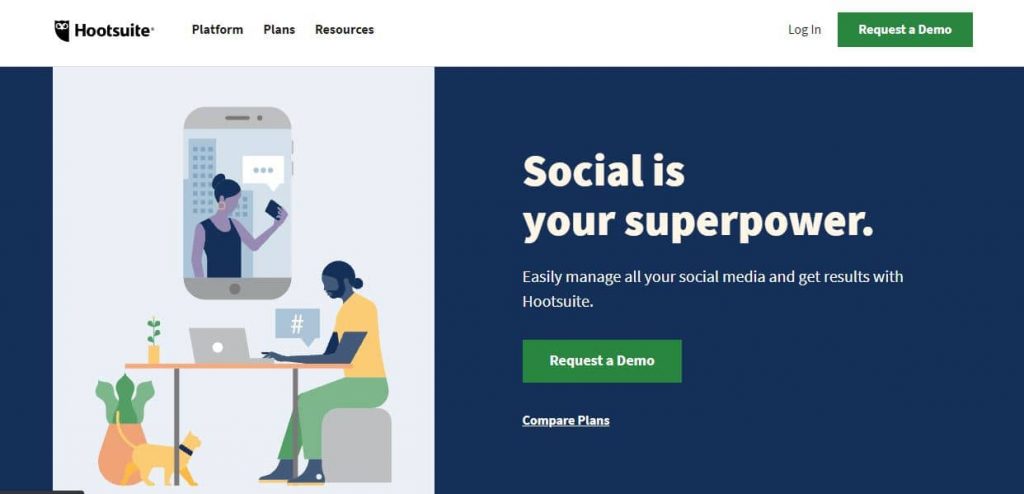 Hootsuite is one of the well-known social media tools that help you manage all social media accounts under one dashboard. It allows collaboration among team members and also helps in assigning tasks and scheduling updates.
The tool is also integrated with YouTube, Facebook, Twitter, and Instagram which gives you a deep breakdown of analytics and helps you interact with potential customers.
Conclusion
Social media is a powerful medium of marketing that helps you enhance your business growth. By leveraging social media marketing tools, you can streamline your activities and keep track of your operations.
It helps you keep an eye on your activities. By measuring the impact of your activities, you can improve and upgrade your social media marketing activities to accomplish your business goals.