YouTube is the undisputed king of video streaming, with an impressive 2.5 billion active users as of January 2023, according to DataReportal. This remarkable level of usage makes it a potential goldmine for small businesses hoping to reach a wide audience with their advertising campaigns.
After all, just about every conceivable demographic is represented on YouTube, and with a little bit of know-how and creativity, you can target your small business ad campaigns like never before.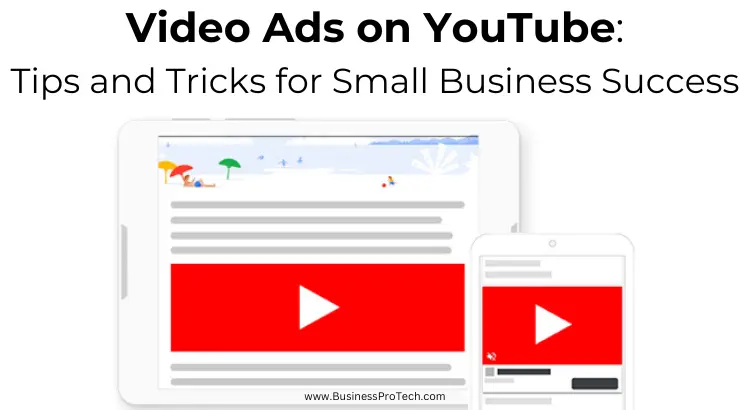 YouTube Video Formats and Ad Targeting
YouTube falls under the Google Ads umbrella, so you can use the same ad targeting methods that you would for other Google campaigns. This includes demographic and geographic targeting, as well as interest-based targeting, thus allowing you to maximize your PPC budget by getting your message in front of the right people, at the right time.
It's also important to note that YouTube video ads come in a range of formats. You can opt for skippable in-stream ads that play before or during other videos, non-skippable in-stream ads, or bumper ads that are just six seconds in length. Depending on your budget, you can also create out-stream and masthead ads, which are more expensive but tend to generate higher click-through rates.
Taking this into account, here are six tips for small business success when using YouTube ads.
Make your first few seconds count
Let's face it, people have short attention spans these days. With this in mind, you have to make sure your advertisement captures the viewer's attention right away – especially if you have opted for a skippable ad.
Try to make the first few seconds of your video ad unique and engaging so that viewers are interested and curious to stick around. This could be through an eye-catching intro, a provocative question or statement, or a funny joke. Whatever it is, make sure it will grab the attention of your target audience and compel them to watch your ad.
Keep an eye on your competitors
It's always a good idea to keep an eye on what your competitors are up to. Monitor the campaigns different brands are running and take notes of what works and what doesn't. Then, use that information to create even better ads for your own business.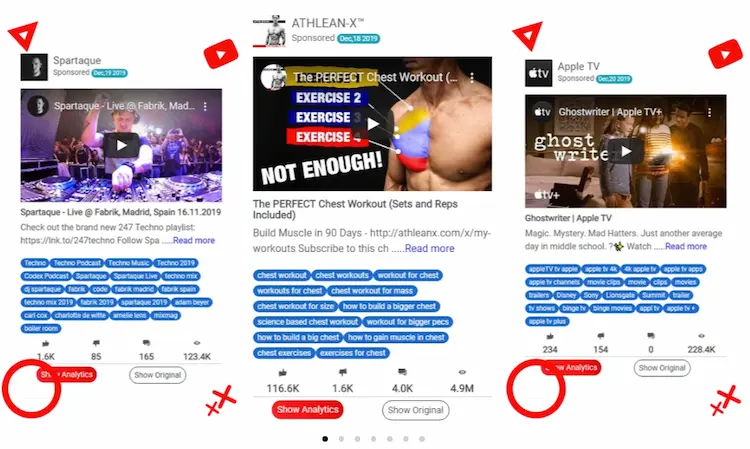 This will help keep your content fresh and engaging while also helping you stand out from other ads that might be competing for user attention in the same niche. PowerAdSpy is a great tool that you can use to discover different ads and see how well they are performing.
Craft an engaging story
Tell a story that resonates with viewers to create an emotional connection. Focus on why they should care about your product or brand by showing how it solves their problem or enhances their life in some way.
Imagery is key – try to illustrate every point visually as much as possible, as this will help bring the story to life even more. For example, if your small business sells outdoor gear, you could start the video with a shot of a stunning mountain vista before transitioning to images of your product.
Also Read: 7 Tricks on How to Boost Engagement on YouTube
Edit your videos for a professional look
Video editing goes a long way toward increasing credibility when it comes to advertising through YouTube. Investing in high-quality editing software or hiring an experienced editor will guarantee a polished end product that looks like it's been put together by professionals – not an amateur.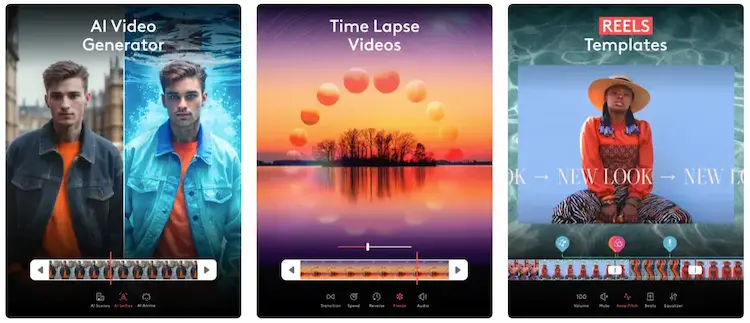 The good news is that you don't even need to break the bank for quality editing software these days. Developed by Lightricks, Videoleap is a powerful but affordable mobile editing app that is perfect for small businesses looking to up their video ad game by using AI effects, fancy transitions, libraries of editable templates, and royalty-free music clips.
Use a compelling CTA
You want viewers to take action after viewing your ad, and that's where the call-to-action (CTA) comes in. This could be something like "Download now," "Subscribe today," or "Join now."
But whatever you choose, make sure viewers know what you want them to do next after watching the ad so that they can easily follow through and convert into customers or leads if desired.
Optimize your landing page
Once people click through from the ad to its dedicated landing page, they need to find what they were promised quickly and easily – otherwise, they may not stick around long enough to become customers. In addition, it's vital that your landing page looks professional and doesn't give off a shady vibe.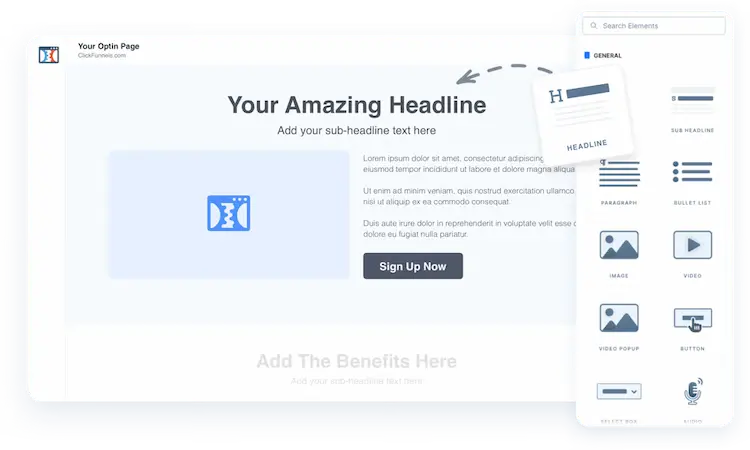 If you are not confident in your design and coding skills, it's best to opt for a landing page builder tool, such as Clickfunnels, that can help you create a stunning page in no time. Just make sure to include the same visuals and copy from your ad so that the transition is smooth and consistent.
The Takeaway on Video Ads on YouTube
With access to billions of viewers, YouTube is a powerful platform that can drastically increase your reach and revenue. By following the above tips, you can make sure that each video ad has maximum impact and that you are taking the most out of your advertising budget. Just remember to make your ads as engaging as possible while ensuring that you come off as professional as possible.