Being an Omegle user has its own pros and cons. One of the most common questions that you would have in your mind is how to get rid of captcha on Omegle?
Having an Omegle captcha every time most common and annoying problem that you can face on this website. If you are also facing this problem and are annoyed by it then you should simply read this article.
In this article, we are going to tell you about the easiest and simplest ways that can help you to get rid of captcha on Omegle. But before reading the best ways to get rid of or stop Captcha, let us go through some simple yet important details.
What is Omegle and Request Captcha?
For those of you who are not familiar with Omegle and what it is?
Then, you must know that Omegle is an online messaging website/platform. This platform is best for people who want to chat with strangers. Omegle is not only used for textual chatting but also for video calls.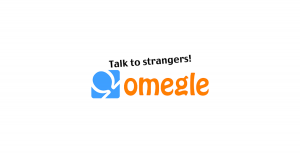 If you want to make friends and acquaintances from across the globe then you should make an account on Omegle and connect with strangers from anywhere in the world.
Many web users have become fans of this website as it is making the online chatting platform interesting and broader.
Now the common error that you would face in Omegle is the captcha. The captcha is actually a built-in feature of the website which is added to keep away spammers from the site. There are many people using this website for teasing, flirting, and spam users.
To protect original users from these spammers, the developers have introduced the captcha request. This request often pops up when you start a new chat. This is very annoying for some users.
Below we have listed the best five ways to avoid or get rid of this problem.
Related Post to Omegle: How to use Omegle on Phone? (Android & IOS)
How to Remove Captcha on Omegle
Out of dozens of ways we have picked the five most effective ones for your better understanding:
Unplug the Router
One of the most effective ways suggested by experts is to unplug your router. If your device has been restricted or banned by the site due to bad conduct or a wrong captcha then you can simply unplug the router and start again.
Now, to remove the captcha request you have to follow a process that we have listed below.
Turn off the router
Clean your browser's cookies. You can easily do it by using the short keys ctrl+shift+delete
Restart your desktop and keep the router unplugged.
Wait for five to ten minutes before logging in.
Connect your router.
Join Omegle.
This would surely solve the problem of captcha requests.
Clear the Browser Cookies using Software Programs
The second way to get rid of the cookies is by removing cookies by using an online software program. All you have to do is follow the steps that we have listed below:
First of all, you have to disconnect your router and restart the connection. Doing this would probably solve the problem. But if it doesn't then follow the next step.
Open a cookie-cleaning program on your browser. There are many free and reliable services from which you can take help. A popular option is the CCleaner (https://www.ccleaner.com/). You can use it online or you can also get its application version.
Clear all your browser cookies and registries with the help of the software.
Restart the connection.
Login with Omegle and start chatting again.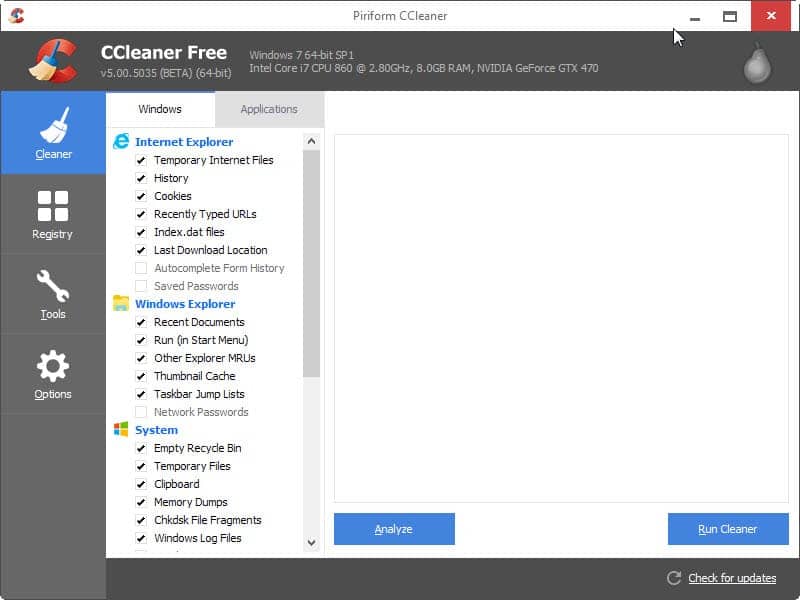 You don't have to fill out the captcha request anymore.
Contact Omegle's Customer Service
This is a less popular way but is surely effective as others. When you are getting unnecessary captcha requests and are getting restricted from using the website then you can simply connect with the support team.
You can write an email to them and they would surely solve this problem for you. It might take a few days. If you don't know how to connect with the support team then you should follow these tips:
Go to the homepage of Omegle.
Scroll down to the bottom of the page.
You would find the 'send feedback' button and from there you can easily send feedback to Omegle.
Click on this option and go through the pop-up menu.
In the menu, you have to add your email, and your problem and inform them about your IP address.
Click on the 'send button' after completing the information.
Wait for their response.

You can start using Omegle again, once your problem gets solved.
Use VPN Services/Applications for Omgele
Today you can also get rid of request captcha with the help of a VPN. VPN is widely being used across the world to tamper with restrictions and other common web issues posed by developers or web service providers.
The virtual proxy network can easily help you change your IP address which would help you avoid all kinds of silly request captcha.
There are hundreds of online VPN tools and applications like the one by HotSpot (www.hotspotshield.com) which can help you spin your IP and avoid the Captcha problem.
If you don't know how this works then you must follow these steps:
Open the VPN service or app on your device.
Enable the connection.
Wait for the VPN to change your IP.
After connecting, you can open Omegle.
Start chatting without any hassle. This is one of the most popular, easy, and reliable ways to stop captcha requests.
Use the Web Proxy Services
The last way that we would like to talk about in this post is web proxy services. There are hundreds of web proxy services on the web that can be used for solving this problem.
If your IP address has been blocked or blacklisted by Omegle then you can easily get another IP and start using Omegle again. This is easy if you have basic knowledge about the web and IP addresses.
Why Does Omegle ask if I am a Robot?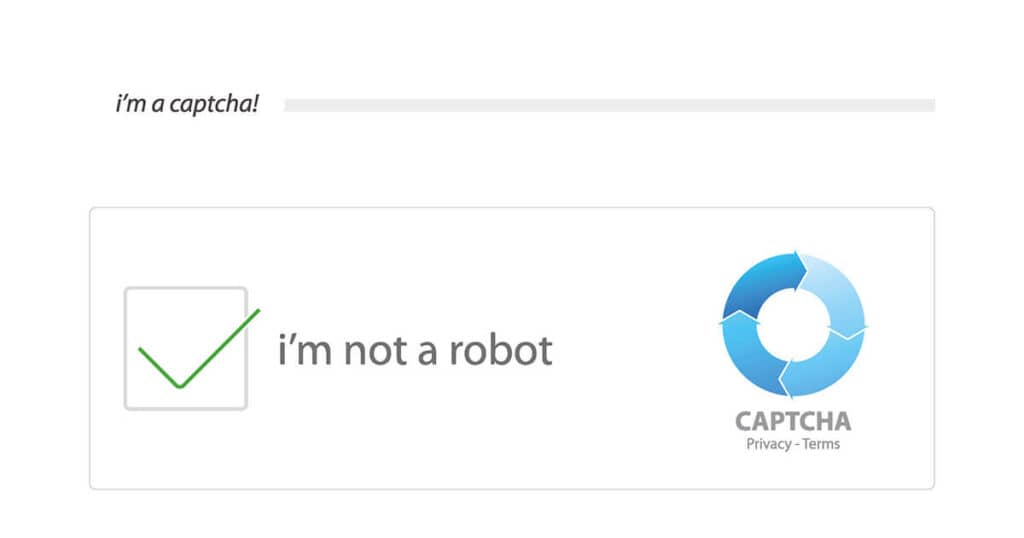 When you open Omegle on your browser, a screen may appear asking you if you are a robot.
Many scammers and bot accounts try to hack the users' identities on different websites to access their data. These websites have developed a CAPTCHA system known as reCAPTCHA to differentiate between real users and robotic systems.
The same system is present on Omegle to protect its users from spammers and hackers. ReCaptcha is a security measure that denies bots access to the website. It effectively filters the users to give access only to the human to the website.
Captcha also pops up when a person tries to access the same website multiple times using the same IP address.
When it happens on Omegle, reCAPTCHA appears, and access is denied until you have passed the CAPTCHA. Once passing it, you can use the features on the Omegle website.
Why Does CAPTCHA Appear on Omegle?
Omegle allows users to connect with people around the world without revealing their identity or any other personal information about themselves.
However, because of this unique feature, there is always a possibility that unauthorized individuals could try to impersonate other people on Omegle.
That's why Omegle uses a captcha to prevent bots and other malicious scripts from taking over your chats. Bots are programs that run automated tasks (i.e. spamming random text, sending the same messages over and over again, etc.) and they're often used by scammers to send you links to phishing websites.
When you see a captcha appear on Omegle, it means that the computer program is confused about whether you're a real person or a bot.
FAQs about Omegle Recaptcha
How to Fix Omegle Captcha?

Some of the ways to fix Omegle Captcha are:
• Restarting the router to restart the internet connection
• Clear the cache and cookies of the browser using any software
• Contacting customer services on Omegle
• Using a virtual proxy network (VPN)

How to bypass Captcha on Omegle?

You cannot bypass the captcha on Omegle. However, there are still some ways to fix it temporarily, like using web proxy services and other methods.

How to stop Omegle from asking for a captcha?

You can stop the Omegle from asking for a captcha by restarting your router, using a VPN or other proxy services, etc.

How to start Omegle without a captcha?

There are various options like proxy services and clearing the browser's cache to start Omegle without a captcha.

How to remove Captcha in Omegle Android?

On your Android device, go to settings and scroll down to apps. Click on the browser you are using for Omegle. Click on storage and clear cache to get access to Omegle without a captcha.

How to Remove Captcha in Omegle iPhone?

Is it possible to use Omegle without Captcha?

No, It is not possible to bypass or remove the captcha from the Omegle permanently. However, there are still some ways to remove ReCaptcha temporarily from the website.

Can you use Omegle on the Phone?
Conclusion:
These are the top five ways in which you can get rid of the captcha requests on Omegle, which is also commonly known as Recaptchas!