When you are the owner of a small business and want to ensure that all of your working days go smoothly, you might be interested in the technology out there and how you can incorporate this tech into the everyday running of your company.
If you find that you are still using old technology or relying on old-fashioned methods to push your business toward success, here are some of the steps that you can take to embed more technology into your office life and ensure that your employees can get the most out of the tech that is available to them and small businesses across the globe.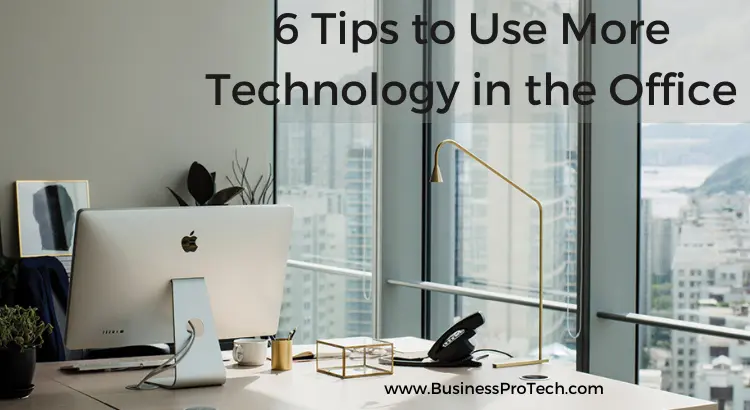 Find a Coworking Space
Suppose your office needs to be equipped for the vast amount of new technology currently being developed, and you believe it could not cope well with many of the latest devices. In that case, consider looking further afield at the many coworking spaces. For instance, coworking desks in London can give you fast 1 GB Wi-Fi with backup servers. These spaces mean that you never have to worry when the internet goes down in your workplace, and they will ensure that your team always has somewhere to check their emails and file their reports.
This quick Wi-Fi can help you host meetings, collaborate with others on projects, and ensure that tasks are completed quickly and to a high standard without any of the stress that slow internet can put on you and your workers. When looking for a coworking space, you should also look for one that is easily accessible whenever you need it, does not pull out a lot of extra surprise charges, and can offer registered office services.
Also Read: Here's Why Owning A Coworking Franchise is The Way To Go!
Make Your Office Tech-Friendly
To encourage your employees to use tech and check that you can introduce the tech you want, you need to make adaptations to make your office ready for the tech you want to throw at it. For instance, you should ensure enough outlets to charge and plug in lots of electronics at once. You should also install a Wi-Fi router that will allow you to connect to the internet and receive online and digital communications at high speed.
This should also be in a central location so everyone can get the Wi-Fi access needed to complete their work and remain productive throughout the day without any frustration. Also, consider installing intelligent screens and projectors in your meeting rooms to use PowerPoints and other gimmicks to make the information you want to share easier to digest.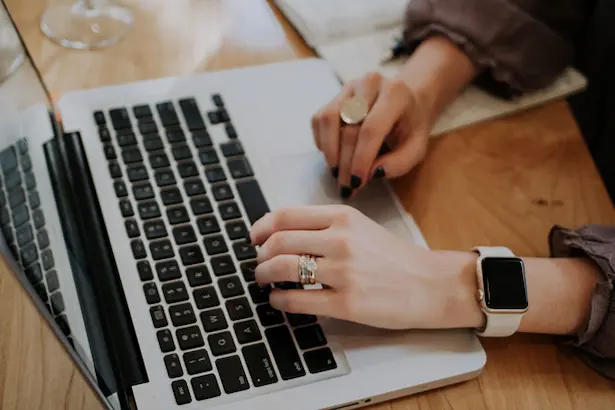 Provide Tech for Your Employees
However, it is unlikely that all your employees will own the technology that you want them to have. To ensure they are all working at the same level and with the same advantages, you should provide the tech you want for your employees rather than require them to bring it from home.
This can also go a long way to upping your business's cybersecurity, as it can prevent any data from leaking outside of your company, especially if your employees share their screens with others at home. You could also provide a tech allowance for your team that they can use to purchase the devices and software that will be most useful for them, and that can give them the chance to hone their tech skills in their own time.
Train Them Up
If your employees are reluctant to use new technology or are struggling, consider giving them a lot of time to train them rather than leaving them to confront this new technology alone. It would be best if you thought hosting training sessions regularly, especially for older members of your team, and particularly when you are about to introduce new technology. Also, consider hiring an outside group to administer this training if you are not tech-savvy.
By training your team, rather than hiring tech-savvy people, you will get the right combination of skills and experience on board and stop your employees from feeling uncomfortable and lacking self-esteem in your workplace. You should also speak to and help those struggling more than others or give them a mentor who can help them excel when using the tech that seems alien to them.
Pick the Right Software
When planning to use more technology at the office, you should pick the right software. The quality of this software will make a difference in whether you can pull off this transition to using new technology or not.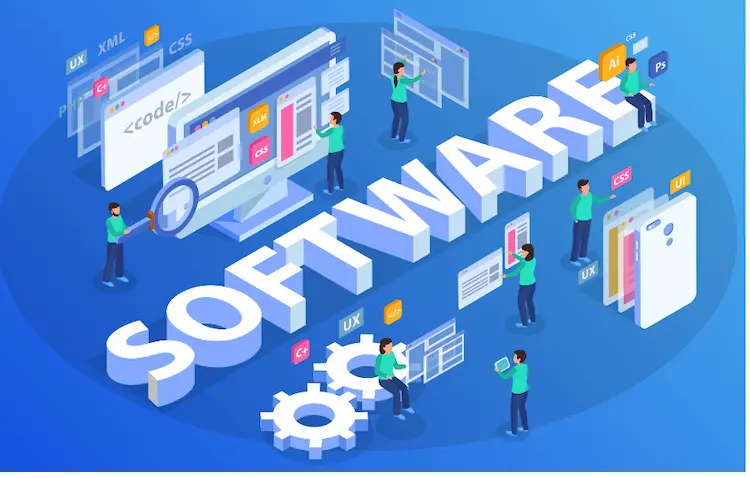 It would be best to look for software with functions that are essential to you and your business rather than software that looks good or is overly complex, filled with frills that you will never need to use. You should also only pick a few software applications instead of subscribing to many applications you will never use again.
Hire an IT Team
If you think that you will struggle to implement this new tech, or you have doubts about whether you will be able to handle the challenges of technology well, consider an IT team to help you get on board with technology. This team will support you 24/7 and will be experienced in technology and the problems that can occur, including computer crashes and website freezes.
However, you must counter this external IT team into your tech budget to ensure this service does not drain your bank account.