Running a business in today's economy is proving a tricky thing, thanks to ever-rising rates of interest rendering lending more expensive than ever.
As businesses new and old begin to fold under the heat of rising costs and falling spending, it is more difficult than ever for businesses to retain their footing in a shaky industry environment.
Securing custom is essential to the continued success of a business in tough times, and an enigmatic problem for which there are numerous potential solutions.
Loyalty is a virtue hard-bought, but one of the key tenets of a valuable customer; if a business can properly invite loyalty, it primes itself to last for the long haul.
But how exactly is this the case?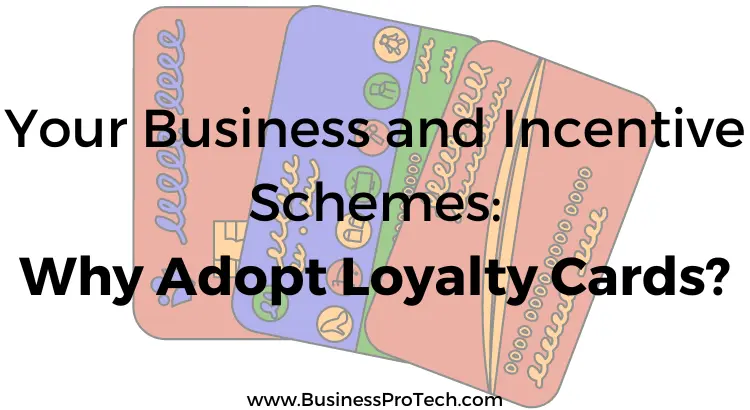 Growing Sales
Quite simply, incentive-based loyalty strategies can act as an effective form of incentive marketing. By offering new customers the opportunity to get more for their money in the long term, you increase the likelihood that they will go ahead with a purchase.
This is backed up with data, too: customers are four-fifths more likely to shop somewhere with a loyalty programme than not
Naturally, this is dependent on criteria, including the accuracy of your advertising in reaching certain demographics and the nature of your product itself.
But, regardless, the simple act of offering new customers more for sticking around can work wonders for your increasing sales in the short and medium term.
Growing Brand Recognition
In this same way, loyalty cards can be effectively used to build brand recognition on a wider level. On a simple level, handing out bespoke stamp cards to customers puts your logo and branding directly in wallets and purses, increasing your exposure to friends and family.
On a broader level, publicly advertising your loyalty programme can have a magnifying impact on the efficacy of other marketing pushes.
Existing customers are more likely to talk about the benefits they're receiving, resulting in word-of-mouth marketing reinforcing your current PR strategy and expanding your reach.
Tracking Customer Habits
Loyalty cards and other such schemes can have ancillary benefits to the growth of your business, in that they can provide you with useful customer data for analysis.
Data is invaluable for facilitating the effective and organic growth of your business, as it can show you important consumer trends and give you the edge in responding to new needs.
Harvesting this data is relatively simple, too. You can make receipt of loyalty rewards contingent upon the creation of a digital customer account.
By marrying incentives with your digital platform, you can more gainfully gather information on purchases and browsing patterns.
Improving Customer Satisfaction
But loyalty programmes are perhaps most effective at improving customer satisfaction – something that impacts existing customers over new ones. When a business is focused on growth, it can be easy to forget how important regular and longstanding customers are to your brand.
Adopting a loyalty card system can be a powerful way to re-engage your most resilient source of income, and shore your business up for difficult times.