There used to be a time when applications were limited to desktops only, and they used to have limited uses as well. But even while being restricted to desktops, applications excelled well and proved to be a magic wand for most of the firms out there.
Slowly, every firm started realizing the power of applications, and soon everyone started using them. But then we witnessed the rise of mobile phones as they moved from the basic functionality of calling and messaging and became a modern-day mini laptop for everybody. This is where mobile apps started entering the market.
Now, mobile apps have become a new normal for everyone, and we have become so much dependent on these apps that we can't even live a single day without them. Whether it is about ordering food online or buying clothes online, or making a banking transaction, you need mobile applications for everything you do on mobile phones.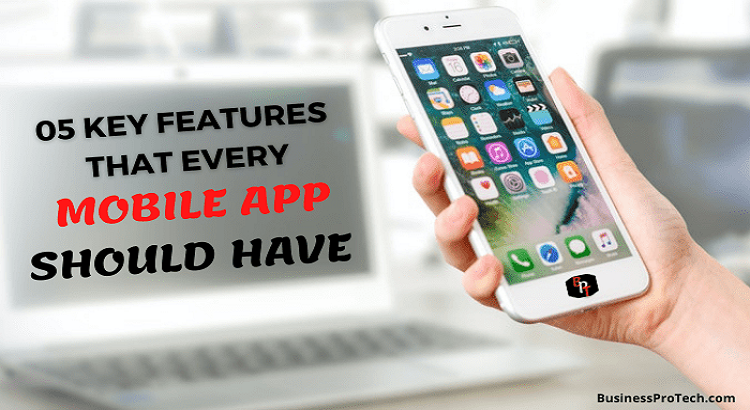 Because of so many uses, firms are looking forward to making mobile apps an important part of their strategy. And if you are going to build a mobile application, then you must be aware of the basic features to include in the mobile app. Keep reading to stay illuminated.
Push Notifications
Your costumes are not going to keep the apps open for long, and this is why it will be your responsibility to keep your customers updated about their orders, new offers, and discounts. And you will also need to provide them with real-time tracking.
Well, after ordering from the mobile app, no one is going to check the progress by opening the app again and again, and this is where push notifications will be used. Push notifications will allow you to keep your customers informed without forcing them to open the app again and again.
Through push notifications, you can even notify your customers about new product launches, offers, sales, and discounts and give them updates about their orders. Keeping the app easy to use is one of the keys to making your app successful, and you can easily make it easy for the customer to use the app through push notifications.
Multiple Payment Options
You will be completely surprised to know that there are many customers who leave their carts abandoned just because of the complex payment process, and abandoned carts are a big loss for any company.
In order to make sure that no one leaves the cart abandoned, you will have to integrate your app with third-party payment gateways and make sure that the payment process is very simple and quick.
In addition to this, you will also need to provide your customers with many payment options like a credit card, debit card, net banking, and much more. With multiple payment options, you will ensure that everyone buying from the mobile app can easily make a payment since your customer base will be a mix of different payment options.
You will also need to use the best security method for keeping the banking information of your customers safe since a breach in such data can prove to be a disaster for your company.
Different Versions for Different Mobile Devices
If you are going to launch a mobile app in the modern era, then there is no way you can skip the wide array of platforms available.
There used to be a time when BlackBerry was leading the market of smartphones, but soon Apple took over control of the market, and by the time BlackBerry realized that they haven't gone through any changes according to the market, it was too late.
You might be interested in:  how to make your phone last longer
Your customers must be using different mobile devices, and different mobile devices must have different screens and operating systems OS.
So, while getting your mobile app developed, you will have to make sure that you have different app versions for different OS, and your mobile app should also be optimized for different screen sizes as well. If you choose a reputed mobile app development company, then you will not have to worry about this part.
Reviews and Ratings
You should never take the power of the customer to give reviews and ratings to your product, especially if you are sure about the performance and quality of your products.
We are living in an era where nobody purchases anything online without checking reviews and ratings, and this is why you will have to make sure that you have provided features through which every customer buying your product can easily give reviews and ratings.
On the basis of these reviews and ratings, you can further improve your products and make them more useful for the customers.
The reviews and ratings received from the customers can be used during the product development process in order to come up with better solutions and improvements.
Social Integration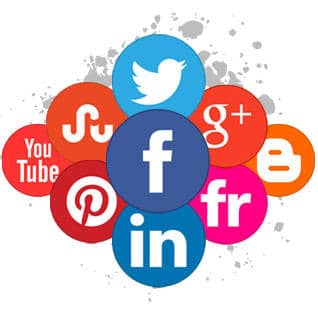 If you are planning to just let the customers sign in to your mobile app through their mobile number or Gmail id, then you are going to hurt the performance of your app. You will need to make sure that you are including social media sign-in options as most peoples are very much comfortable with signing into apps through their social media accounts.
In addition to making it easier for customers to sign in, you will also get details about the social media accounts of your customer, and this will help you in building a better social media marketing (SMM) strategy as well.
You will also need to include social media sharing options on blogs, purchased products, and mobile app links. As you can't ignore the power of social media, and by integrating it with your mobile application, you will maximize its chances of success.
Conclusion
Building an app is one of the best ways to target your customers as most of your customers already be using mobile apps, and this is why through them, you will target customers on a platform where they are already available.
So, choose a reputed mobile app development partner and get your mobile app launched on different platforms.