More than 200 million small businesses throughout the world have a presence on Facebook. It is a powerful marketing tool that helps your business grows. But there are still some businesses that do not want to use Facebook marketing and this is a huge mistake.
This post shares five reasons why Facebook is considered the best social media platform that marketing your business.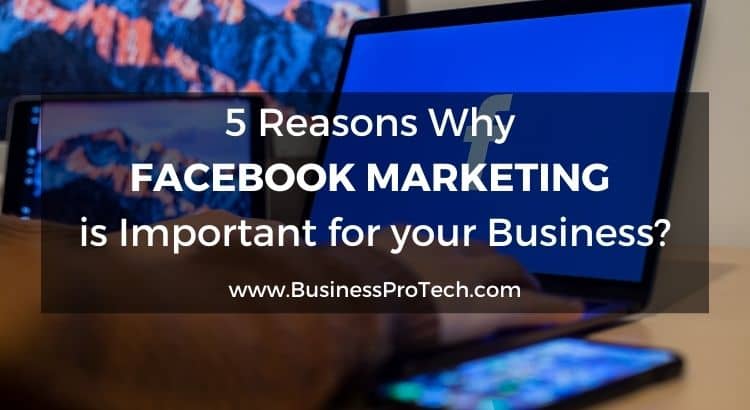 Helpful in Building Client Relationships
If you working in a field; such as financial services, real estate, or insurance, you need to find new clients and build good relationships with them.
Similarly, on Facebook, you can easily build the trust of your client by offering them good customer service and sharing useful resources and information with them.
You will always stay on the top of your customer mind if you offer them quality content on a regular basis. This way you will be able to maintain good relations with your customers.
Target Potential Customers with Facebook Ads
One can easily target potential customers based on their demographic and interests with the help of paid ads on Facebook.
For instance, people who want to target the younger demographic can choose people under 30s who show interest in the subject that relates to their business.
Also Read: The Importance of Properly Targeting Your Campaigns with Facebook Ad Manager
Facebook allows you to use very-specific targeting by showing your ad within your local area. It also allows you to re-target people who have visited your site previously.
Thus you can narrow down your target market easily. Facebook's algorithms are designed in such a way that they encourage the visitor and owner of the page to interact with each other.
If you want to help your target audience, you can easily do this by posting a video on Facebook that relates to your business.
According to studies, there are more than 500 million people who watch videos on Facebook on a daily basis. There are various ways you can promote your business on Facebook through videos.
Your Target Audience is on Facebook
A study shows that around two-thirds of adults in America use Facebook on a daily basis. All those users come from every demographic of people. Also, the most important thing is that the communities you serve on Facebook are always active on the platform and you can run targeted ads to reach them.
You only need to make connections with the people that respond to you and create engaging campaigns accordingly.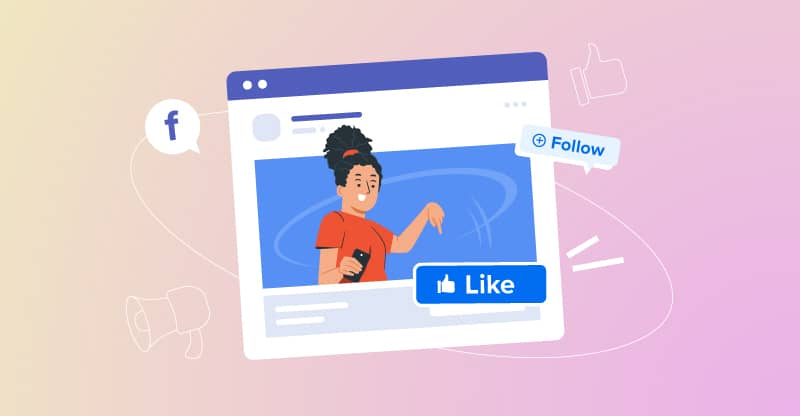 Targeting your audience also helps you to connect with them using many Facebooks features, the current one is the most trending if you have an FB gaming page, we would suggest you try Facebook live streaming feature, it will help you.
Gaming streams mostly stay live for a long duration, so it is easy and important for you to buy Fb live stream viewers. It will help your stream to reach a higher audience number.
Help in Building Brand Loyalty
Facebook allows quick interaction between customers and businesses. One can directly respond to their customer on Facebook, thus helping them to build loyalty to their brand.
If you interact with your customer's queries without delay then it shows that you really care about your customers a lot.
There are many people who promote their products and services on Facebook. And all your followers will feel loyal to your brand if you always respond well to their queries and concerns.
Boost Traffic to Your Website
If you share your website's links on your Facebook profile then your site will be boosted by plenty of visitors. All those visitors who visit your site by clicking the links are always ready to receive whatever you sought from them.
Whatever update you make to your page will be received by all the users that like your Facebook page. Their friends, as well as their family member, can also see the update made by you.
Due to this feature, there will be a huge increase in the potential audience that could reach your page.
Therefore, you need to fill out all Facebook page sections such as including the website, telephone number, and logo. All these will help your audience that you are very serious about your business and show interest in your site.
Take Away
Facebook is considered one of the best marketing tools for businesses around the world. You should utilize this platform to increase your reach and build brand identity.
We hope you find the reasons discussed in the post useful and implement them in your Facebook campaign.