Every day, tons of people log in to Instagram to share peeks at their lives and hobbies. But it is not just a photo/video sharing app. Today, the platform also functions as an online marketplace for influencers and brands.
A business profile allows you to tap into Instagram's large audience and market your brand. According to Instagram statistics, 90% of users follow at least one brand, while 1 in 2 people use Instagram to discover new brands.
Hence, it is an excellent opportunity to push your products and services to the target audience.
But it is easier said than done. Due to these benefits, Instagram has become an increasingly competitive platform for brands. You must grow your following and establish your brand presence to stand out.
There are several things you can do to achieve brand growth. You can increase content variety, get Instagram followers, and utilize hashtags.
These can help up your game on Instagram. But you can benefit more if you use a proper marketing strategy tailored to your brand.
This article covers a few tips you can incorporate into your strategy to make your Instagram business profile grow.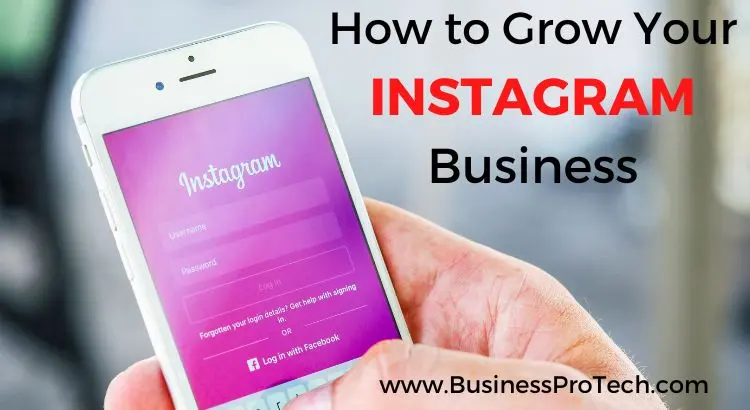 6 Tips to Grow Your Instagram Business Profile's Following
Related Post to Instagram: 6 Strategies For Organic Instagram Growth
Use Influencer Marketing
Influencer marketing has become an essential tool for brand growth. It is well-known that people are more likely to trust brands if popular influencers approve of them.
You can collaborate with a trusted influencer to market your products and services. This way, you can convert the loyal followers from their profiles directed to yours.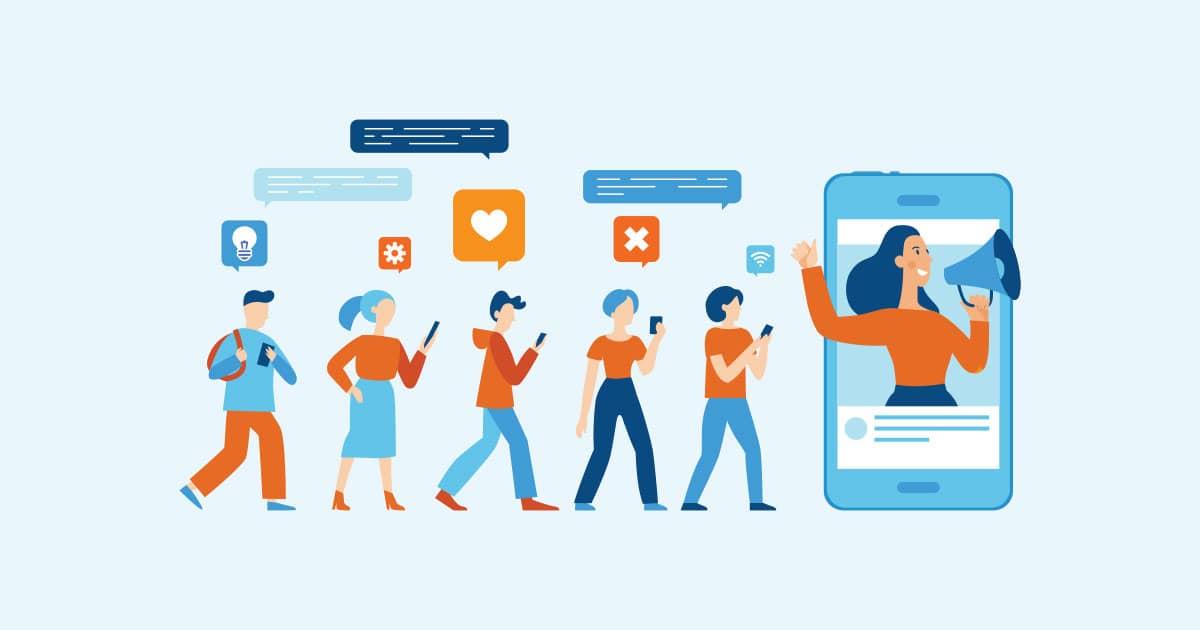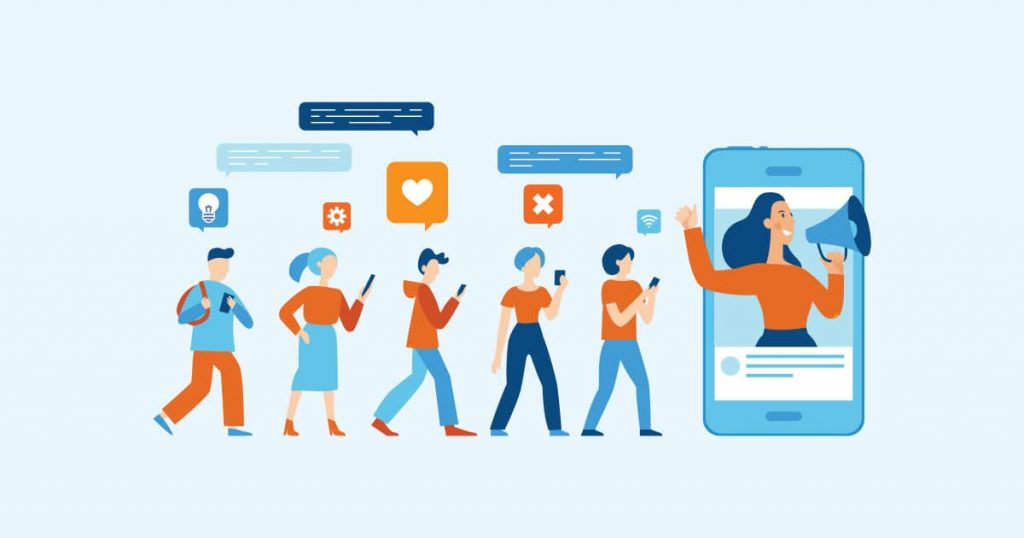 Throw in the Right Hashtags
Marketing experts state that 3-5 hashtags per post will bring the best results. But you must be careful to add hashtags relevant to your brand voice. Tags that are too generic, like #fashion or #sports, will cause your post to get lost in the feed.
You can also personalize hashtags to create brand awareness and organize your organization.
Use Paid Engagement
Buying engagement is a great way to excellent edging up your business profile's growth. When you present your brand with a good number of followers, it boosts your credibility.
All you need to do is to find the best sites to buy Instagram followers. When your purchase is authentic, they will provide you with good engagement. This allows your brand to become more discoverable too.
Post Consistently
Nothing chases away a potential follower like inconsistent uploads. You have to make sure that you frequently post with a fixed schedule. This assures users that you are serious about your brand and your clients.
Additionally, you should avoid limiting your consistency to just the frequency of your posts. Always upload high-resolution content that does not compromise on quality.
Use Different Post Format
Instagram offers a variety of formats for influencers and brands to leverage. The Instagram story feature brings in a lot of interaction through its polls, questions, stickers, and quizzes. In addition, 58% of users find brands that post stories more appealing.
You can use carousel posts to share chunks of valuable information too. Reels are also popular among brands as they can go viral if you use the right trending sounds and hashtags.
Interact With Your Audience
Bringing in engagement on Instagram is a two-way street. You have to interact a lot with your audience to reel people in. Respond to DMs, comments, and queries as soon as possible to show your priorities.
You also need to engage with relevant accounts so that your brand becomes familiar to your target audience.
Mistakes to Avoid When Growing an Instagram Business Following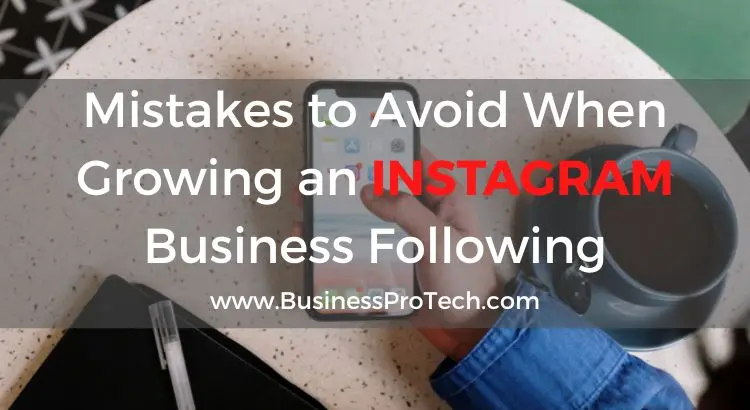 You now have an idea of what your marketing strategy should look like. But what about the things that you should avoid doing?
While growing an Instagram business profile, you must take precautions, so your brand doesn't turn off the audience. Here are a few mistakes you should avoid making when trying to bring in followers:
Do not buy Instagram followers from sites that you think are not genuine
Avoid spamming or posting irrelevant content
Don't ignore interactions with the audience
Avoid adding too many hashtags or ones that are overly generic
Ensure that you follow the community guidelines, so you don't get shadowbanned
Do not upload unappealing low-quality posts
Wrapping Up on How to Grow Your Instagram Business
Getting your friends and family to like your vacation photos is relatively easy. But the stakes are higher when trying to establish an online presence on Instagram and bring in traffic for your brand.
You must ensure that you have the right marketing strategy for your brand. Knowing how to use all of Instagram's levers and what to avoid is also crucial. You should also know the best sites to buy genuine Instagram followers.
The right tactics, consistency, and creativity go a long way in helping your brand grow. If you're struggling to keep those numbers up, use the above mentioned tips to help your brand reach the target audience and gain followers.