The eCommerce industry has seen tremendous growth in recent years, and the COVID-19 pandemic has accelerated this trend further. Not only this, the need for efficient and reliable delivery services is also rising as eCommerce continues to grow. However, offering a seamless delivery experience might be difficult for online sellers.
Customers look for quick, dependable, and easy delivery options, and won't hesitate to move to a rival if their expectations aren't met. So, we've compiled seven expert tips to help online businesses offer simple and secure deliveries, thus enhancing their delivery experience.
Additionally, we also recommend using technology to automate your eCommerce delivery planning and process. Hence, implementing these tips and automating the delivery process can create a competitive advantage and boost the bottom line for your eCommerce business.
What is an eCommerce Delivery?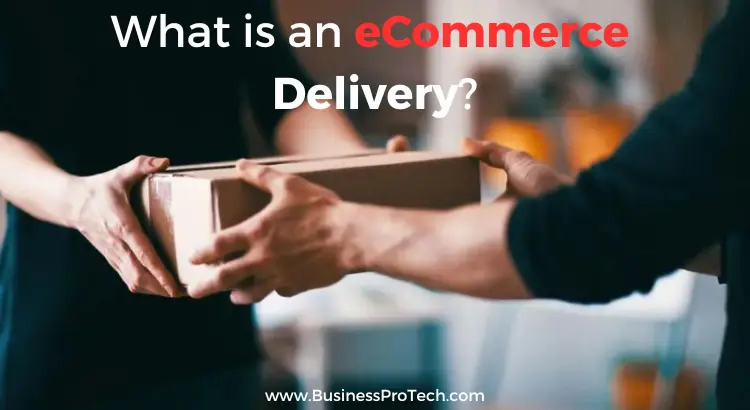 eCommerce delivery refers to the process of delivering online-purchased goods to the customer's designated location. Some of the delivery options offered by eCommerce include home delivery, click and collect, and locker delivery.
One of the biggest benefits of eCommerce delivery is the ability of customers to shop from anywhere in the world and receive their products without leaving their homes. As per a report, global eCommerce sales were estimated to exceed 5.7 trillion U.S. dollars worldwide in 2022.
To sum up, an eCommerce delivery is not simply delivering the package, but it also involves the entire delivery experience.
Role of Delivery Experience for eCommerce Businesses
For eCommerce, the delivery experience is crucial because it impacts customer satisfaction, loyalty, retention, and competitiveness in the marketplace. So, let us find the role of delivery experience in eCommerce:
In a competitive eCommerce industry, where businesses must stand out to attract and retain customers, the delivery experience is a significant differentiator.
Customers are more inclined to return to a company they trust, so a good delivery experience can enhance client loyalty.
Customer satisfaction is impacted by the delivery experience, which is important for keeping customers and fostering positive word-of-mouth.
Poor delivery experiences can churn customers and cause them to leave a business.
Offering post-delivery support services like simple returns and proactive customer service can boost customer satisfaction and loyalty.
Now that we are aware of the role of the delivery experience, eCommerce businesses can use the below expert tips to create exceptional client experiences.
7 Expert Tips for Perfecting eCommerce Deliveries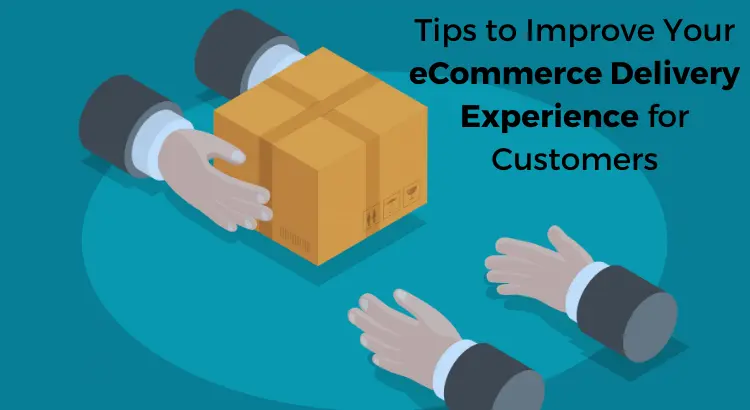 Businesses can consider the below tips to perfect eCommerce deliveries and create outstanding customer experiences:
Understanding Customer Expectations
Prior to automation, eCommerce businesses had little insight into the delivery expectations of their customers. They were unaware of the preferences of the customers for delivery options, such as delivery schedules, shipping prices, and required packing. As a result, businesses had trouble addressing the wide range of customer needs.
However, with automation, organizations now have access to a wealth of data. They can gather data on preferred delivery times, locations, and methods, allowing them to streamline their delivery process and give a customized experience to each consumer.
Additionally, these data can also be helpful for businesses in identifying trends and addressing potential issues proactively.
Streamlined Delivery
Delivery processes used to be manual and labor-intensive before automation. The delivery routes used to be planned manually, and delivery personnel had to rely on maps and directions to navigate through traffic and roadblocks. This time-consuming approach frequently led to missed deadlines, delayed delivery, and disgruntled clients.
Businesses can now streamline their delivery operations by implementing automation. Automation enables delivery route optimization, which improves delivery times, lowers the chance of errors, and boosts overall effectiveness. Delivery staff can now use GPS-enabled devices that offer turn-by-turn directions and real-time traffic updates, thus improving business efficiency and customer satisfaction.
Communicating with Customers
Before automation, customers had limited visibility into the progress of their deliveries. They were forced to depend on periodic updates from delivery personnel or customer care agents, which can cause frustration and confusion. This lack of communication led to missed deliveries and delayed shipments, leading to frustrated and dissatisfied customers.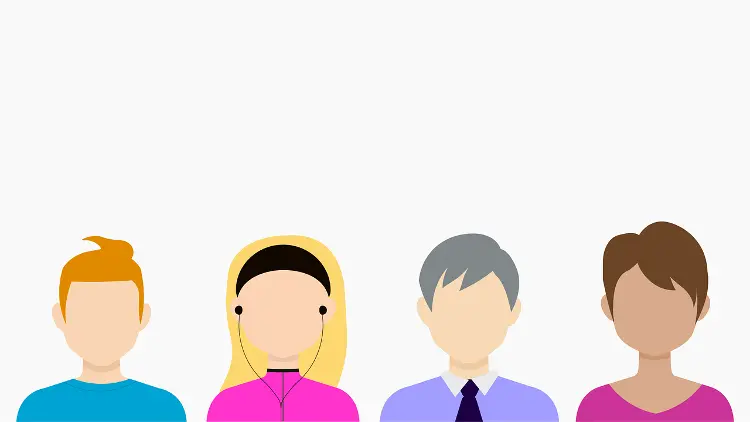 Thanks to automation, businesses may now engage with their customers in real time through tracking and delivery notifications. The status of their deliveries, including anticipated delivery dates and any potential delays, can be updated for customers. This communication has improved the customer experience and decreased the chance of missing deliveries or delayed shipments.
Convenient Delivery Options
Prior to automation, businesses had few delivery alternatives, typically just regular shipping options. Customers had only a few delivery options, which frequently led to higher delivery wait times. Also, businesses would be forced to use conventional delivery techniques, which were frequently less effective and flexible.
With the deployment of automation, businesses can now provide a range of delivery options, such as same-day delivery and click-and-collect. Customers now have more control and flexibility over their deliveries, which lets them select the delivery options that best meet their requirements.
Overall, automation has made it possible for businesses to offer convenient delivery options, which has increased consumer satisfaction and loyalty.
Safe and Secure Delivery
Before automation, ensuring the security and safety of deliveries was a difficult task. Businesses had little access to information about the delivery process, making it challenging to trace packages and prevent theft or damage.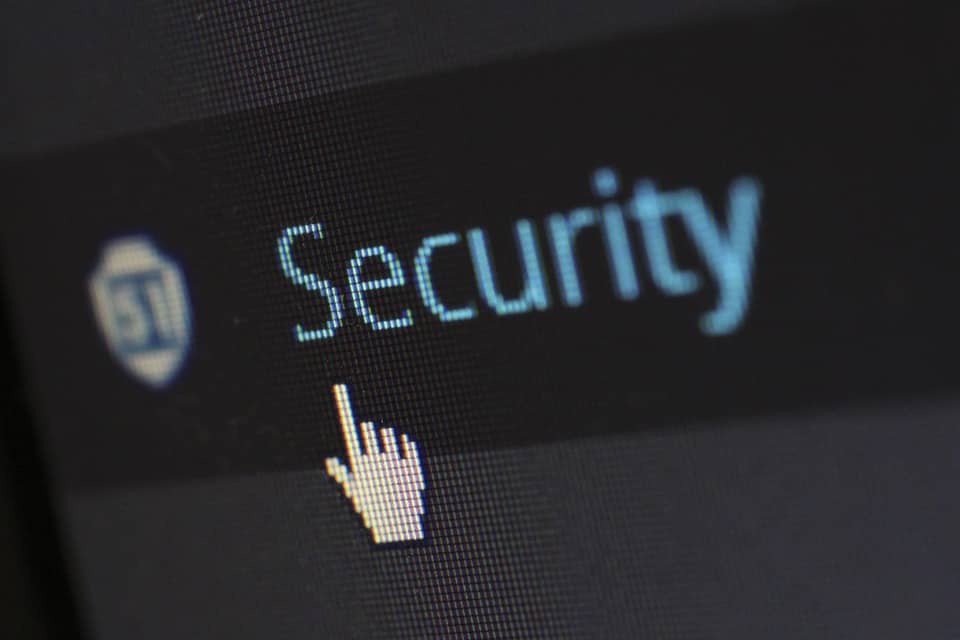 Delivery staff were forced to use manual tracking and monitoring systems, which were frequently unreliable and prone to mistakes. Due to frequent instances of theft or damage, the customers also lost faith in the delivery procedures.
Through the use of automated tracking and monitoring systems, businesses can now guarantee the protection and safety of deliveries. These systems provide real-time updates on the status of packages, enabling them to quickly identify, see, and address any possible issues. The safety and security of deliveries have been greatly enhanced because of the increased visibility and control over the delivery process.
Post-delivery Support
Prior to automation, the eCommerce business struggled to give their consumers the right post-delivery support. Consumers would have to rely on conventional customer support channels, which could be delayed and unresponsive. Customers who believed that their issues were not being addressed in a timely manner frequently experienced frustration and unhappiness as a result of this.
Due to automation, businesses can now offer real-time support and assistance to their clients through online chatbots or customer service hotlines. With automation, businesses can now offer personalized post-delivery support, such as specialized delivery updates or specialized suggestions for subsequent purchases. The whole customer experience has been considerably enhanced by this higher degree of support and personalization.
Continuous Improvement
Businesses had limited visibility into their delivery processes before automation, which made it challenging to pinpoint areas for improvement. Businesses were unable to make adjustments to improve the customer experience without sufficient data and feedback. This resulted in a less customer-centric approach to delivery.
Through automation, businesses may now collect data and feedback on the delivery experience, enabling them to continuously improve their delivery procedures. Businesses can employ data analytics tools to spot patterns in consumer behavior and preferences, which can then be used to improve delivery times and route optimization.
This is how automation is helpful in mitigating business challenges and driving long-term success.
Conclusion
To survive in a competitive industry, eCommerce companies must put the delivery experience first. As a result, organizations may design a delivery experience that is focused on the needs of the consumer, which raises customer satisfaction and promotes long-term success.
Additionally, technology and automation have revolutionized the delivery industry, enabling the provision of streamlined and effective delivery services. Thus, by understanding the importance of eCommerce delivery and keeping up with the most recent trends and technologies, online businesses can stay ahead of the competition and forge enduring relationships with customers.