These days, consumers and potential business prospects rely on search engines to find the best options that answer their needs. Searching for products, services offered, and information are all done online.
Let your company and business be the first thing consumers find on the search engine results page by improving the SEO strategies of your company. Find out more all about it in this brief overview.
What is the Definition of SEO?
Search Engine Optimization is all about letting audiences online search for your published information easily in search engines. Your website can rank higher using the relevant web content you publish.
SEO uses related information or keywords from site to site and puts them together in an index. With this algorithm, your query can now be an answer they are searching for directly.
Why is SEO Good for Your Company?
Through search engine optimization, online presence is strengthened. Your website and company will be easily presented as a related solution and direct answer to what the online audience is looking for.
This means your company or business will be the most visible option for your prospects whenever they search for informative and quality content to address concerns.
8 Effective Ways to Improve Your Company's SEO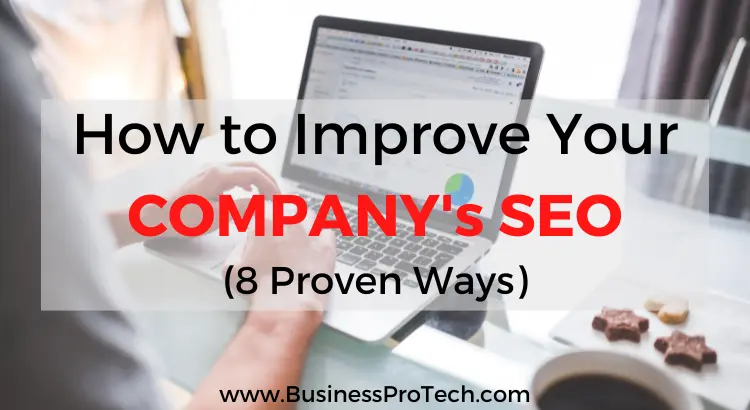 SEO is the way to do it if you want your business to grab all the opportunities it can get for promotion and online advertising without paying for anything. You can even look for SEO in Australia to help you improve your company's online visibility.
Here are some effective ways you can do to improve your company's SEO:
Understand What Your Consumers Want
This is the most basic marketing strategy you can count on. Once you grasp your target audience's needs, you can pattern your SEO strategy based on that behavior.
Use the Correct Keywords For Your Content
When you publish content and information on your company website, let the keywords match so that the results can match too. This way, your company website ranking can increase every time.
Always Update the Content of Your Website
Frequent visits from audiences online can happen when you have available information and content that is updated. With this, the website traffic and activity can increase, which leads to a higher website ranking.
Here are some things you need when updating your company content:
Testimonials from customers
Updates on the business, products, or services offered
Promotional offers for new products or business line
New image and video content highlighting the company
Include Relatable Links on Your Website
Ensure your online visitors that your company website is a credible source and legit space through links. Having relevant links in your content improves your company's search engine optimization.
Include Images and Videos
Don't be afraid to include images or videos related to your content. Ensure that it is done correctly and in good quality, as this can drive more traffic to your site.
Online users appreciate more image-rich content as full texts can overwhelm them. Here are other benefits that video or image content can give to your website that help improves your company's SEO:
Easier for viewers to understand
Allows your website content to stand out from others
It can be shareable and easily spread online when reposted
Ensure Device Compatibility for Your Company Website
You have to check the compatibility of your company's website. Online searches are mostly mobile, so your content and website must also be accessible on multiple devices.
If your company website is not compatible with phones and other easily accessible devices, rankings will decrease as no relevant searches will be done for your website content that much.
Make User Experience for Your Website Good
A positive user experience for your company's website will attract more visitors. With a good user experience, your online audience will spend more time on your website.
Here are some elements in your company website needed to improve for a better user experience leading to better SEO:
Usability of the company site
The functionality of all the widgets and buttons
Design and aesthetics
Compatibility to whatever device used
Utilize Your Blog for Business
Writing a blog for your business is an opportunity you can utilize to introduce your products and solutions to targeted audiences.
Use your blogs to garner different keywords, meta descriptions, and tags relevant to the searcher's query.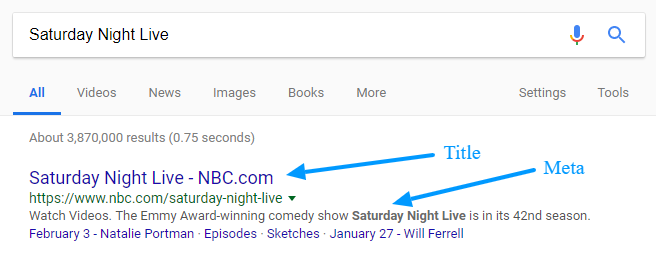 How to Measure the Results for Your SEO in 2023
Many business owners want to utilize their SEO strategies to be as effective as possible to rank higher on the results page. Generally, you can check the effectiveness of your improved search engine optimization strategies as you go along the process independently.
Here is how you can measure accurately if your SEO strategy is effective:
Keyword Ranking
Check your website and content keyword results to see if there is an increase in relevant searches. This way, you know what to adjust to continue ranking higher.
SERP Visibility
Measuring your company's website ranking on the search engine page can help you track if it is making progress. This way, you have deeper visibility of who your competition is in this area.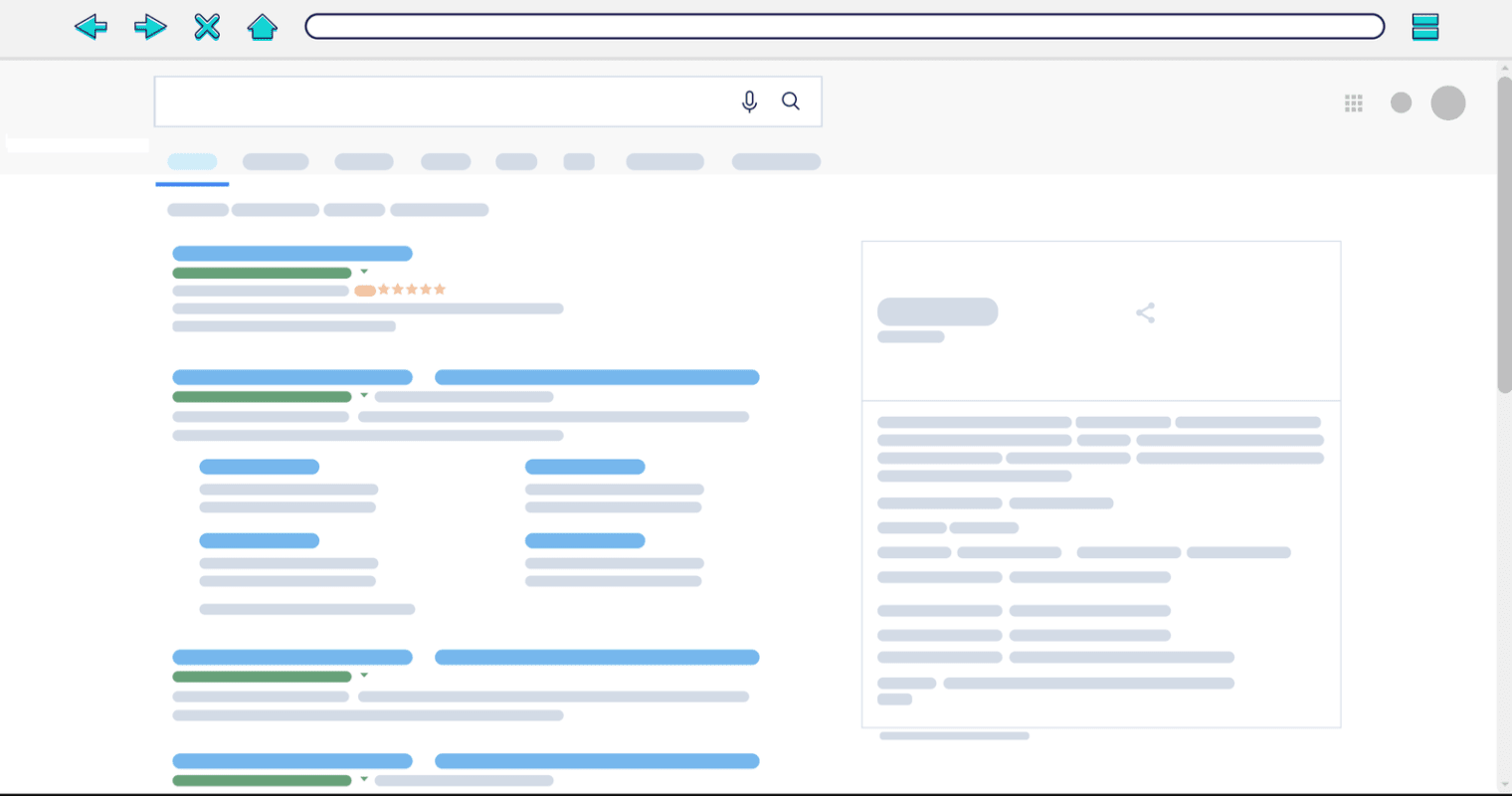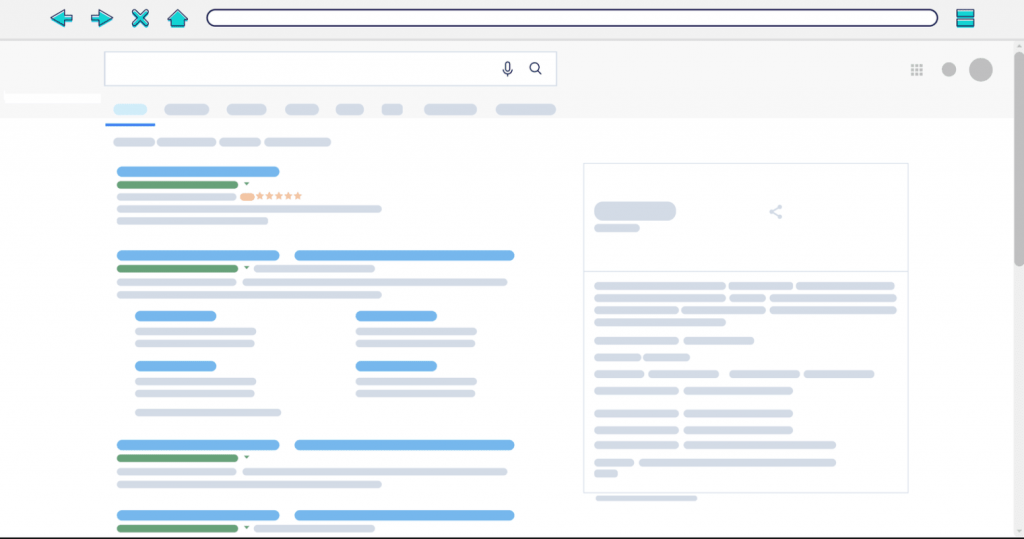 Click-Through Rate
Keep track of your content and links' click-through rates. This will serve as a metric for you to know if your tags and descriptions are attractive and relatable to your audience's searches.
Conversion Rate
This is the representation of your overall impact through your SEO practices. It is effective if you increase customer and sales conversions over the time you have done the strategy.e
Related Topic: Ways to Enhance User Search Intent to Increase Conversion Rates
Organic Traffic
Your SEO has improved if your website appears in the search engines since it is targeted. This means the number of visitors your company website has generated by searching or clicking through has leveled up.
Conclusion
All business owners wish their company ranks higher on search engine pages without paying a penny or fee. In achieving this, improving your company's SEO is the way to go.
Proper search engine optimization can help your company establish a solid online presence that can lead potential prospects to your business.