Trade shows are an effective marketing method since they attract thousands of potential customers to one location. The company spends a little of its marketing budget to capture and develop leads of interested and potential clients.
Therefore, companies must know how to impress people and get clients at trade shows. Here are some tips for getting clients at a trade show: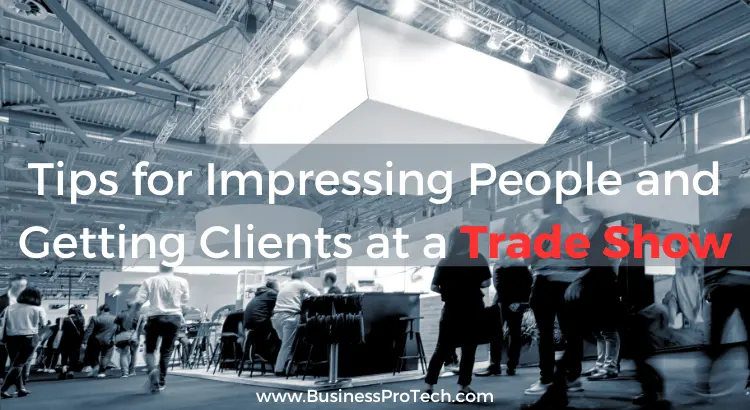 Get an Attractive Booth
An attractive booth gets more visitors. There are many ways to get glamorous exhibition booths. However, the best way is to hire the best exhibition stands contractors. They are creative designers who bring your booth concept to life and help you to set it up at the trade show venue.
When your company uses a unique and attractive booth, your brand is more visible to trade show attendees. Consequently, you will get more people, including customers, competitors, potential clients, and suppliers visiting your booth.
Build a creative booth that represents what you do. Also, ensure that it induces curiosity to attract more people to it.
Speak at the Exhibition
Speaking at an exhibition is an extra expense. However, it is worth it. The opportunity to speak at the trade show means you communicate to a captive audience the value your product or company delivers. The better your presentation, the more people it attracts to your booth.
If your company decides to invest in a speaker spot at an exhibition, ensure the speaker is well-prepared. Usually, the marketing team knows the exhibition dates in advance. It gives the speaker time to prepare their presentation. Proper preparation ensures you capture attention and attract interest in all listeners to visit your booth to view or learn more about your products.
Related Post: How to Create an Eye-Catching Bespoke Exhibition Stand (7 Tips)
Prepare Early
Frequently, planning for trade shows starts early. The exhibition organizers contact potential beneficiaries of their exhibition months before the set day. If your company could benefit from a trade show, ensure you book early. It helps you occupy a prime space at the trade show.
Additionally, it could help you save money if you book early. Organizers increase exhibition costs when there is too much demand.
Early preparation helps you develop the materials and products for the exhibition. It also helps to prepare the staff attending to the visitors to your stand at the trade show in advance. Proper preparation increases the chances of making big deals at the trade show.
Invite your Customers to the Trade Show
When your company wants to impress and attract clients at a trade show, informing your current customers is essential. It will provide an opportunity to interact with them and to promote additional products and services they can buy from you. The existing relationship will make it easier for them to visit your booth if they attend.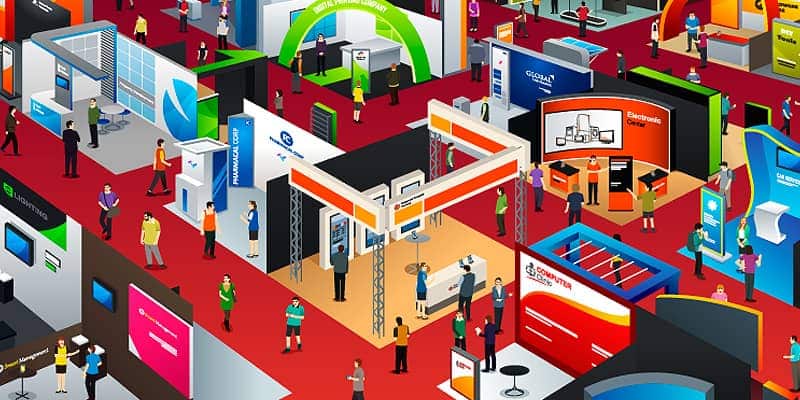 Additionally, most people attend exhibitions in groups. Your customers may attend the event with potential clients for your products. Getting them to buy your products on the spot or later will be much easier due to testimonials from your current clients.
Keep Visitors to your Booth Active & Happy
Impress people and get clients from a trade show by ensuring there are activities in your booth. Do more than present your products, create opportunities for visitors to your booth to get involved in the activities. For example, set up tablets around the booth for visitors to enter their contact details for further communication.
Another way to impress visitors in your trade show booth is to show videos. You can use them to complement physical presentations or by themselves. Videos capture attention, provide more details quickly, and are easy to understand. Studies have shown that most people prefer video communication from brands.
Promote on Social Media
If you plan to attend a trade show, create a buzz around your business to attract, impress and get clients at the exhibition. Promote the trade show on your social media accounts and attract your audience to the event by promising gifts, giveaways, and fun times.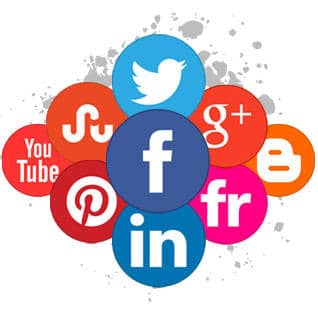 Additionally, you can release press releases with industry publications and other media to inform their audience that your business will be at the trade show. Inform the audience why they should attend the trade show and give a reason to visit your booth.
Ensure that whatever you promise in your advertisement is fulfilled at the exhibition, which helps to build trust and gain new customers.
Give Out Business Cards
Trade shows are a perfect opportunity to collect contact details of potential customers. At the same time, you can provide your company contact details to those who discover your company or product. One of the best ways to give company details to multiple people is by using business cards. They are small enough to fit in your wallet or pocket.
For your business cards to have an impact, ensure they are attractive. Print your business cards on high-quality paper, the high-quality paper keeps your business cards durable and memorable. Also, it helps you impress people and get clients at the trade show.
Related post to Cards: Your Business and Incentive Schemes: Why Adopt Loyalty Cards?
Creative Giveaways or Gifts
Another way to impress people and get clients at a trade exhibition is to give away unique and creative gifts. Providing free WI-FI is an imaginative way to get people to your booth. It will attract many people to your booth and help you impress with your products and presentation.
Related post to Gifts: New Year Corporate Gifts You Can Find In Bulk
Educate your Audience
Educational sessions at a trade show help your company to impress and attract clients. They ensure visitors to your booth leave with new knowledge or experiences. You can teach these people new things about the industry or your company.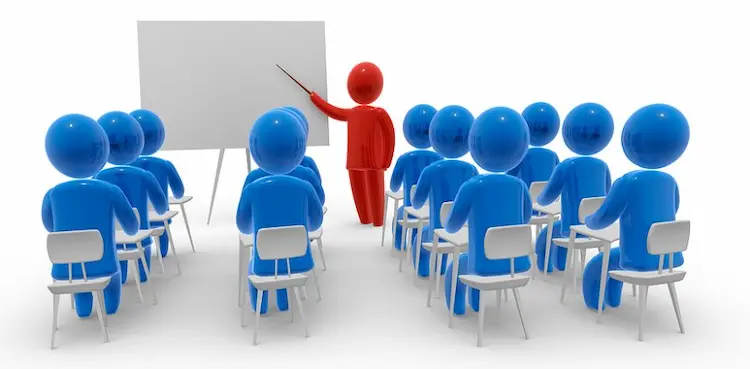 People regard those who teach them new things as experts. Therefore, it can help you attract new clients to your company.
Conclusion
Impressing people and getting new clients at a trade show is easy. You need to prepare your materials and giveaways in advance and carry out research on how to stand out at an exhibition. Also, ensure you have a unique and attractive booth that captures the attention and interest of many.