SEO aka search engine optimization — is part of digital marketing. And some might agree with me here that this is the backbone of online marketing. Without an SEO strategy, your online business can't sustain itself.
Copywriting, social media marketing, and paid media marketing have their importance, but it's SEO that promises long-term results.
So if you are thinking of hiring an SEO company for your business, it will take some weighing of portfolios of different companies before you hire one.
But where should you start from? No worries, we have solved this problem for you.
Below, you can find the eight best SEO companies operating in different parts of the world.
Top Notch SEO Companies To Work Within 2023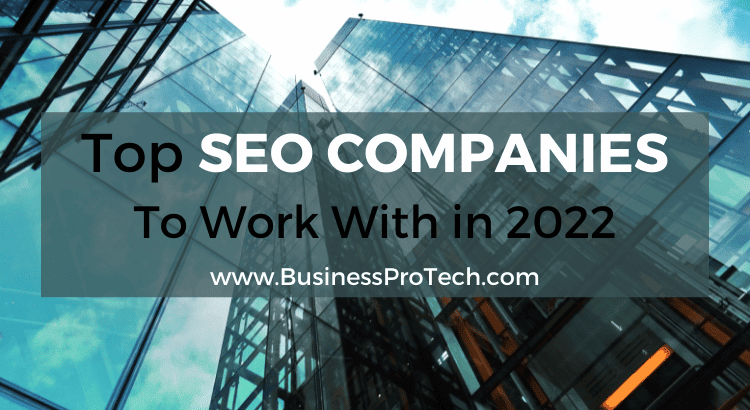 Flynn
Flynn is a leading SEO company based in the United States. The company uses data to inform every marketing decision, hence each marketing campaign it creates is bound to generate results for the clients.
When working with Flynn, all you can expect is a higher ROI. The company was founded by Jerry Flynn in 1967, way back in the days when the concept of online marketing was still fresh.
Fast Forward to this day, in their generation of family ownership, the Flynn has been recognized as one of the 5000 fastest-growing companies in the United States.
Also Read: Tips on How to Find the Right SEO Company for Your Business
Human Marketing
When connecting with Human Marketing, think of this SEO company as your business partner rather than a service provider. From their website content, it's evident that they focus on client retention and benefiting other businesses.
Their unique selling point is that they take a human-first mentality while promoting your business online. This is a huge plus for online businesses, you will be relaxed that they will not promote your website by using black-hat practices or spamming.
Their team is based in the Southern California office. The company keeps strategic marketing services in-house and aims to deliver holistic digital marketing services to its global clientele.
They are more than happy to meet in person and note down all your requirements.
Universal Web Design
Universal Web Design is not just a web development agency but a 360-degree marketing agency that boosts the online visibility of small and medium-sized businesses all across the globe.
Despite its small size, with only 21 team members, Universal Web Design has accomplished so much in little time. The agency has won multiple business awards and continues to thrive.
The company was founded in 2022 by Danny Nevill, who himself has been a football and golf player as well as a tech entrepreneur. Though their office is located in the United Kingdom, they are ready to help worldwide businesses.
Digital Gravity
Digital Gravity is a web design and digital marketing agency in Dubai, with a clientele expanding all across the Middle East region. Though the company also provides mobile app development and resource outsourcing services, its primary focus is on web and digital marketing.
They have in-house resources for all the services they provide, so that leaves no room for any inconvenience in communication or delay in the delivery of projects.
For SEO services, it's one of the best SEO companies to collaborate with and get the desired results.
SEO Works
Established in 2011, SEO Works believes that media habits have changed and it's time to change the online marketing agency. And for that, they are ready to come up with creative solutions customized for small to medium-sized businesses.
The company offers top-notch SEO and PPC services and is on a mission to help businesses understand, measure, and maximize their online potential.
They employ content managers, techies, authors, and experienced online marketers ready to help you get more out of digital.
Rank Nr.1
Headquartered in Kristiansand, Rank nr.1 is an SEO company providing services to various businesses all across the UK and Europe. The company is an authorized Google partner and has an in-house team of search engine marketing experts.
Since they have been in the search engine optimization industry for years, they have developed their methodologies to push your website to the top of search results.
So you can expect your collaboration with Rank Nr.1 to create high-conversion SEO strategies for your business.
News Xtend
News Xtend is an Australian digital marketing agency providing top-notch technology, data, insights, tools, and expertise to deliver industry-leading digital marketing campaigns for clients all over Australia.
The company also offers free call-tracking services for your website, so if you are looking for someone to track, record, and monitor the calls coming into your business, you can choose them.
This tracking is a unique service as very few digital marketing agencies offer.
Conclusion
So, we have just mentioned eight of the finest SEO companies in the world to hire for your business.
Still, we will suggest you do your research and look for more options, or consult with other SEO companies if you know any.
But make sure they have the right portfolio and record of producing the results you are expecting for your website.