Search Engine Optimization experts are always looking for areas of improvement to achieve more in less time. Among these achievements, the biggest and most obvious competition is the race between winning the SERP of rankings.
SEO analysts often have to develop and modify the strategy depending on algorithms defined by search engines. Google algorithms keep you confused and put all the effort down if the process goes against the specified algorithm.
But the good news is that we can develop, analyze, and maintain our SEO strategy defined by the updating algorithms of search engines.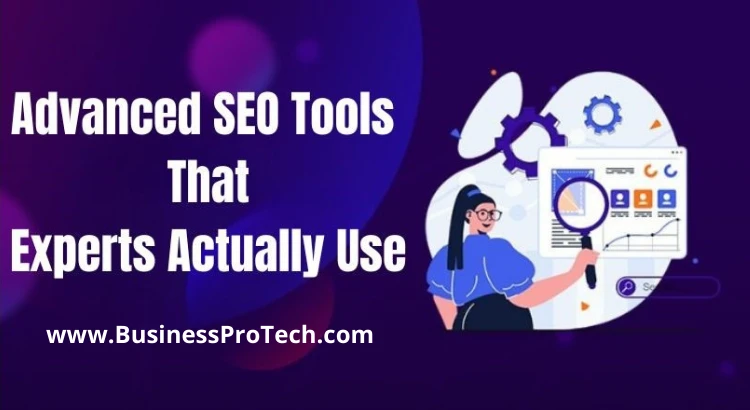 These tools will provide a detailed audit of your website's performance. SEO tools also offer solutions to increase the performance of your website by working on some regions of the webpage and its contents.
Paraphraser.io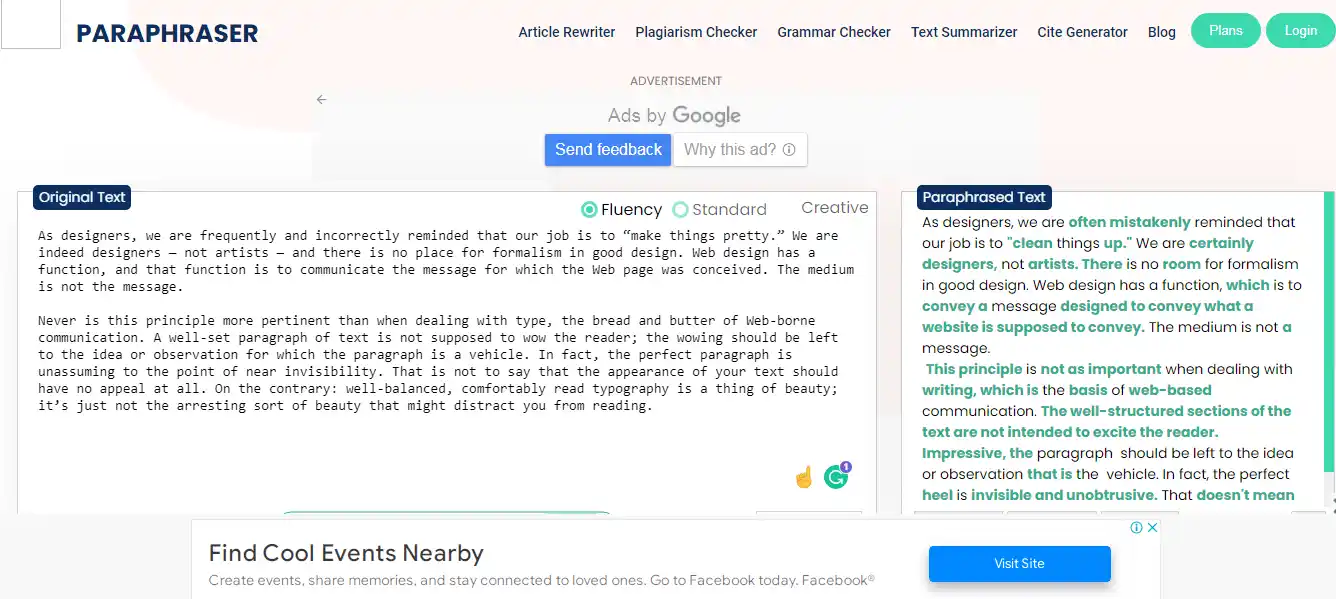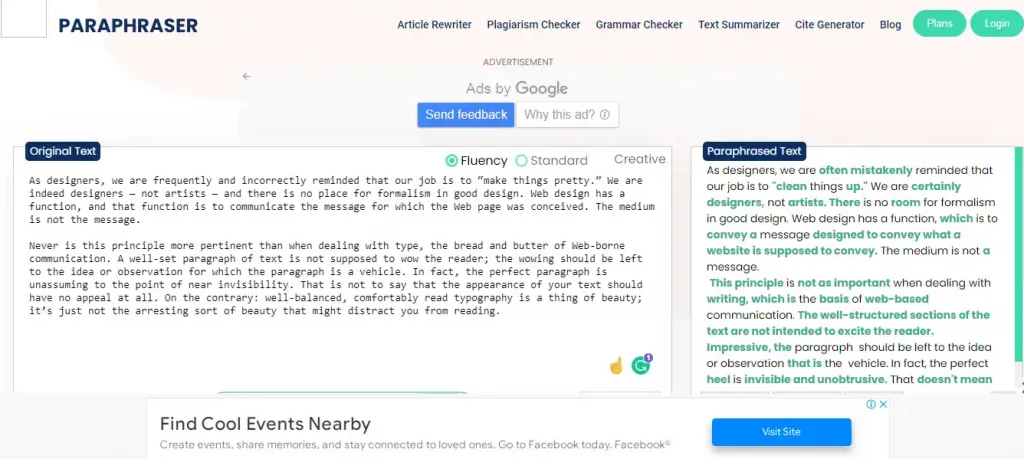 The web page content is among the most prominent features of a website. Besides graphics, the scope defines a website and its niche. That's why it's crucial to produce creative content for your website using a rephrasing tool that ensures uniqueness.
This article paraphrasing tool is free and easy to operate with just one click. You can select various rewriting styles to produce unique content for your website. It is an essential SEO writing tool as it is imported to create quality content that ultimately affects the ranking of a website.
How to Improve SEO Using Paraphraser Tool
Plagiarism Free Content: Plagiarism-free content is also appreciated by search engine algorithms. If your website contains unique content, your chances of gaining a better ranking will increase. Unique content allows you to stand out among online competitors.
Safe and Secure: Online content authorization and protection are vital concerns when discussing copyrights. This tool has no online database or storage where it saves copies of original or paraphrased text. So, feel free to use this tool by all means.
Multiple Rewriting Options: This tool supports various rewriting styles to match the sense and understanding of your targeted audience. You can keep things formal or humorous, depending on the nature of your topic.
SEMrush.com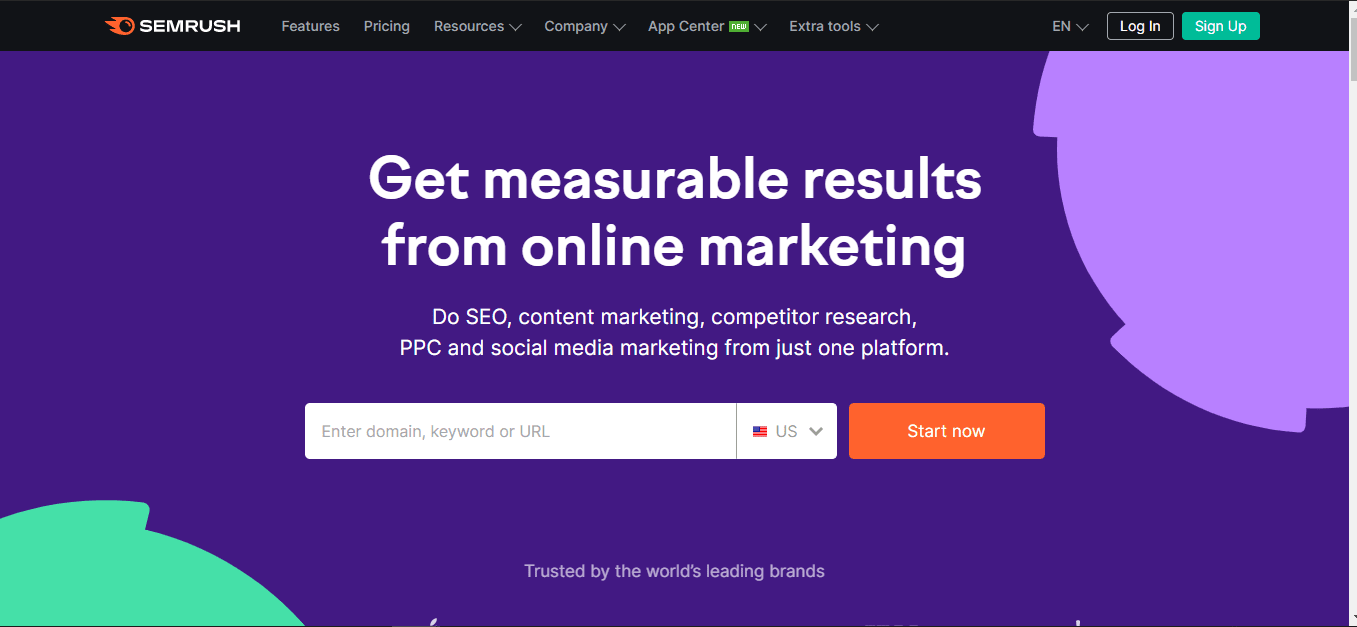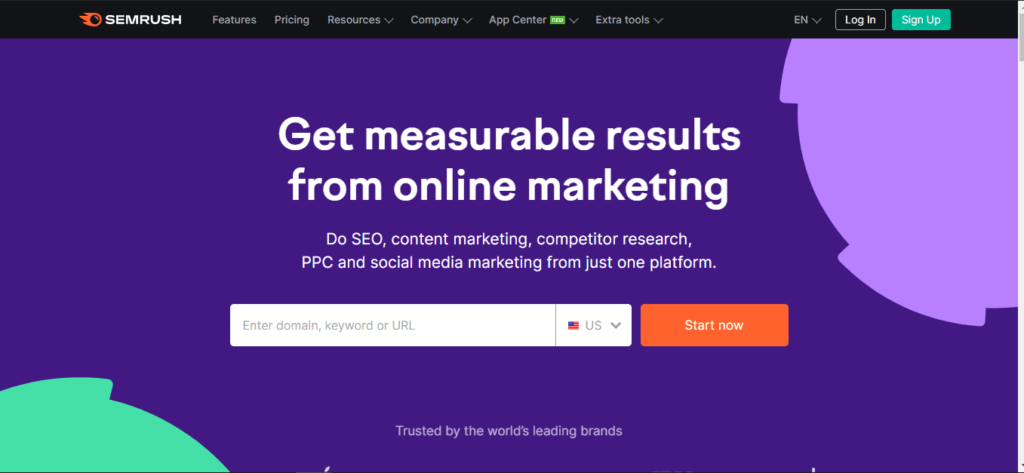 As it says in the site's motto if you want to impose a dominating presence online, use semrush.com to evaluate your website's performance. This tool is the online dashboard for overviewing all the changes, activities, and errors portrayed on your web pages.
SEMrush toolkit allows you to improve the visibility of your website in search engine page results. You can focus on various website SEO elements, such as identifying ranking keywords, search volume, and traffic generation on long-tail and short-tail keywords.
How to Improve SEO Using SEMrush Tool
Link Building: This tool allows you to analyze and generate relevant backlinks from other websites to your site.
Keyword Tool: Find relevant keywords for your website's niche that rank better against users' search queries.
Improvement Suggestions: This tool highlights the areas of improvement and suggests how you can make specific changes to generate better traffic on your site.
Check-plagiarism.com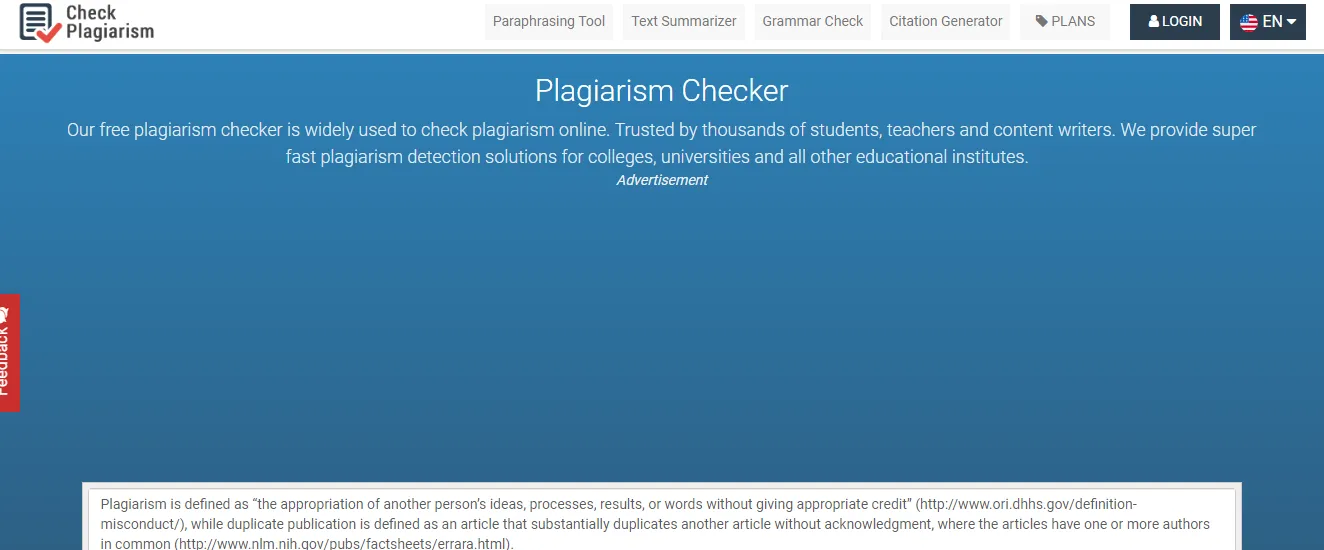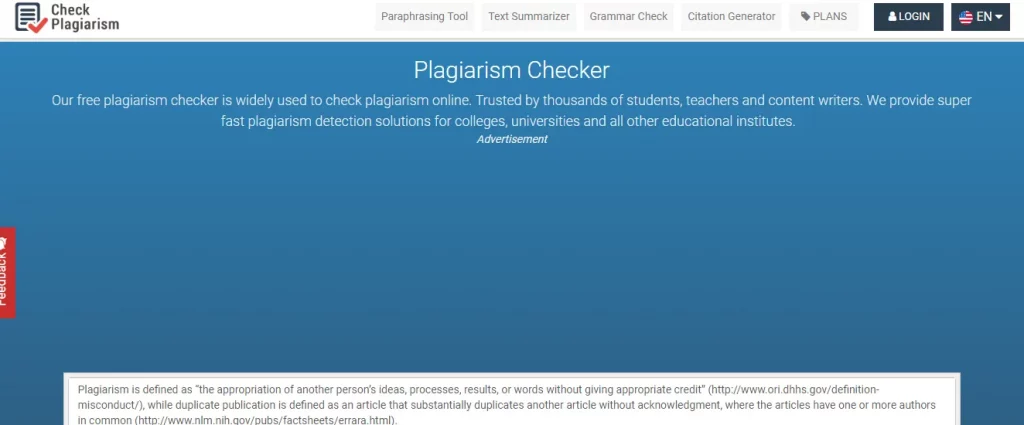 No matter what kind of website you're running, the webpage contents will always remain the winning factor in improving a website's SEO performance. And for that purpose, search engines prefer unique and plagiarism-free content from every platform.
So before publishing anything online, it's recommended to check for plagiarism to stand out among others. This tool provides various options to evaluate your content's uniqueness score.
How to Improve SEO Using Check-plagiarism Tool
Avoid Search Engine Penalties: The most significant blockage you can get from a search engine is penalization due to plagiarized content. By performing a plagiarism check on your content, you can see if your website meets the uniqueness criteria defined by the search engine.
Identify Resources: The plagiarism checker provides you with a list of matching resources to show the similarity of your site's contents with other websites.
Improvise Writing: Web content writers can edit and proofread the plagiarized section to state SEO-friendly terms and phrases to avoid excessive duplication in the website content.
KWFinder.com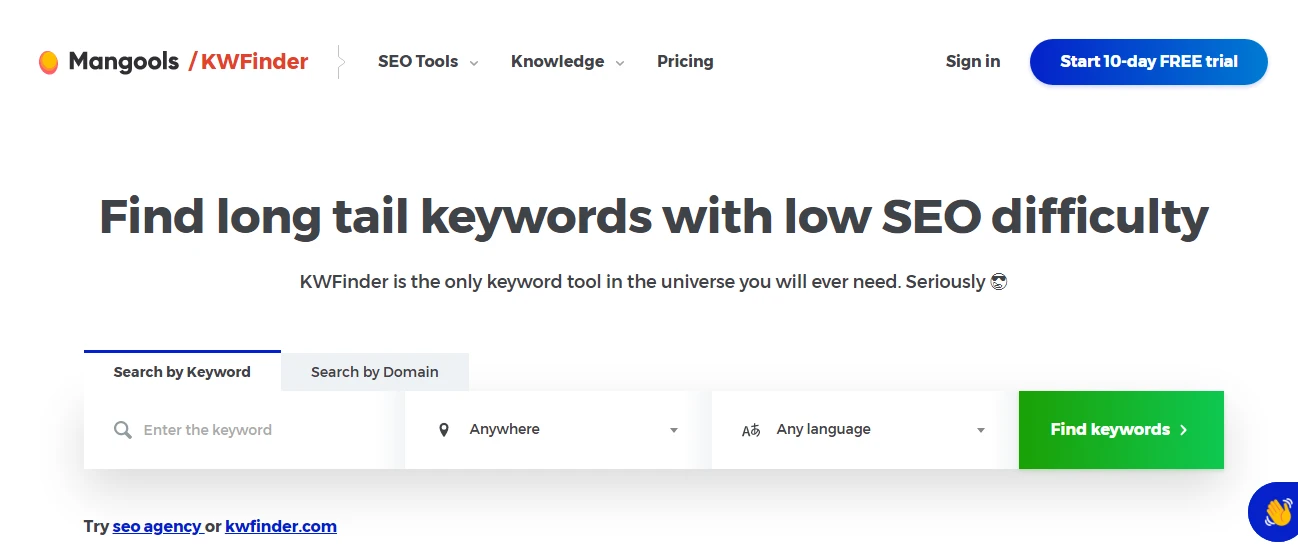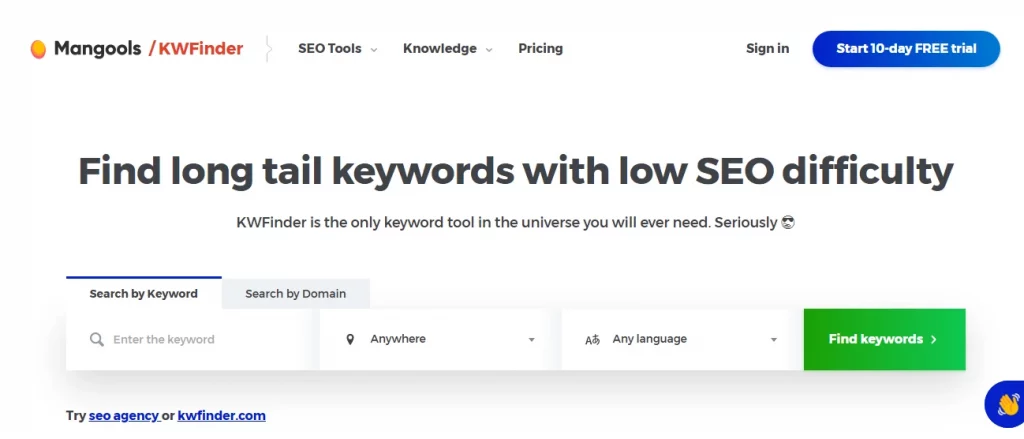 If you want to perform keyword research only, you don't have to use full-fledged software. The keyword finder tool is another essential element of your website that sets the base of your web content for an optimized experience.
The ideal feature of this tool is the multi-linguistic support which breaks the regional barriers. Using this tool, you can develop SEO-optimized content for anyone.
How to Improve SEO Using KWFinder Tool
Long-Tail Keywords: This tool can help you find long-tail keywords that provide you with better opportunities for gaining traffic. You can also perform local keyword research to have insights into a specific region.
Competitor Analysis: You can use this tool to compare the keyword placement strategy of your site with your online competitors. This practice allows finding ranking keywords used by ranking sites.
SERP Analysis: This tool provides SERP analysis to understand better users' queries and what people are interested in reading.
Linkody.com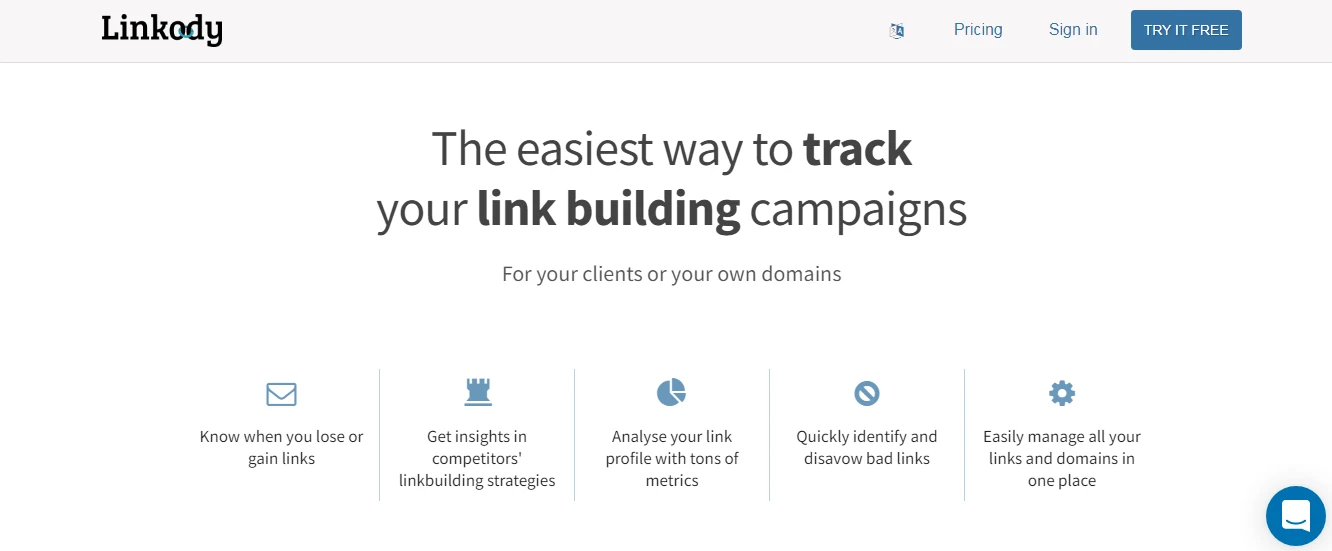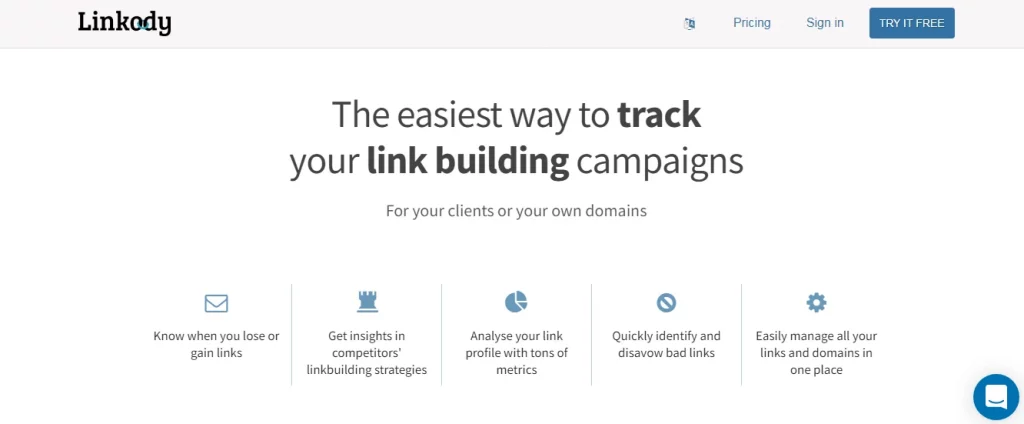 If you want to overview your website's off-page SEO, it's better to keep insights on the relevant backlinks. And Linkody is all about analyzing, discovering, and tracking backlinks.
This tool offers reliable support on any changes or downfalls on your backlink.
How to Improve SEO Using Linkody Tool
Analyze Competitor Backlinks: You can enter your competitor's URL and find all the backlinks they're using to strengthen their linking strategy. The gathered information can provide you with high-quality backlinks for your site.
Relevant Backlinks: The backlink for a website should be relevant to the content type and niche. This tool can help you target the right backlinking platforms and provide 24×7 support on any changes or improvements required.
Conclusion on Advanced SEO Tools
There is a wide range of freeware SEO audit tools you can use for analyzing a website's performance. But each of them differs based on their services and operation.
Moreover, with freeware tools, you get a limited set of options most of the time.
You might have to purchase some services with advanced tools, but it is like an investment. In return, you get proper assistance for improving and monitoring your site's performance in the best possible manner.