It's no secret that Search Engine Optimization (SEO) best practices are crucial to the success of organizations today. Even if you don't understand it, SEO improves
SERP ranking
Engagement for businesses
Conventional SEO requires understanding your
target demographic
top keywords
engaging content
To a similar extent, the same principles govern business-to-business (B2B) SEO. Check out the following guide to learn more about building an effective B2B SEO strategy in today's challenging market.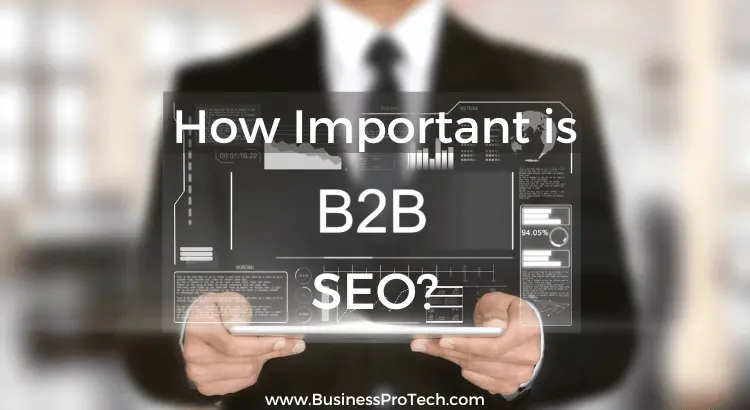 What Exactly is B2B SEO?
B2B SEO is optimizing a company's website and online content to increase organic traffic and sales conversions. B2B enterprises are distinguished by selling to other businesses and not to the general public. Tire manufacturers selling to automakers are B2B.
B2B SEO is a dependable method to
Develop an audience
Increase brand visibility
Create a consistent flow of customers
B2B SEO improves a business's SERP rating by leveraging popular keywords to attract the broadest audience. Search engines such as Google are devoted to assisting consumers in navigating the Internet by displaying the stuff they desire the most.
Businesses like yours assist search engines in indexing your website and presenting it to clients most likely to require your products or services by executing a B2B SEO plan.
Also Read: How to Improve Your Company's SEO (8 Proven Ways)
Why is SEO Essential for B2B?
There are several advantages to having a B2B SEO strategy. Let's look at them more closely.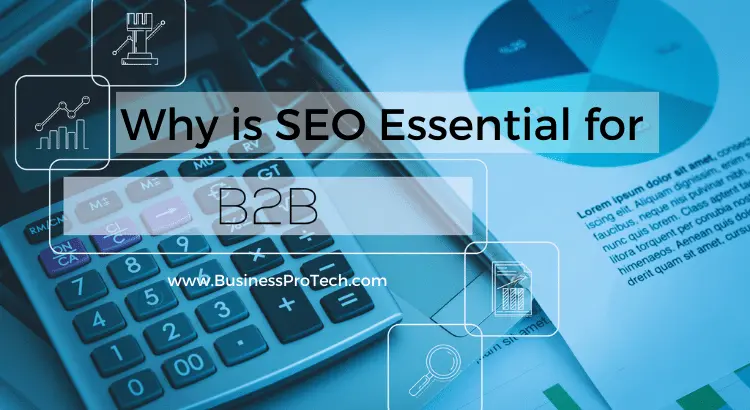 Increase Brand Visibility
Customers (in this example, fellow companies) use search engines to locate products and services online. Businesses, especially startups, can significantly enhance their brand visibility by adopting SEO best practices and leveraging SEO services tailored specifically for startups.
By optimizing your website and content for relevant keywords that resonate with your target audience, you can improve your search engine results page (SERP) ranking and make your business more noticeable to prospective consumers.
Producing 100% original, helpful, and engaging content is another crucial technique to ensure your ascent to the top. Search engines prioritize displaying high-quality content to visitors. By consistently delivering valuable content and integrating keywords that resonate with your core demographic, you not only boost your SERP ranking but also enhance brand visibility for your startup. This combination of SEO services for startups and compelling content elevates your online presence and increases the likelihood of attracting and retaining customers.
Boost Conversions
B2B SEO strategies are designed to attract your target demographic, which boosts sales conversions. Getting prospects' interest is the initial step to directing them through the conversion funnel and making a sale. Long-form content that addresses prospects' inquiries demonstrates your company's legitimacy and quality.
Prospects get converted into loyal, paying clients by
Top-notch content
High SERP ranking
In this approach, B2B SEO helps organizations increase conversions, such as
Sales
Sign-ups
Subscriptions, etc.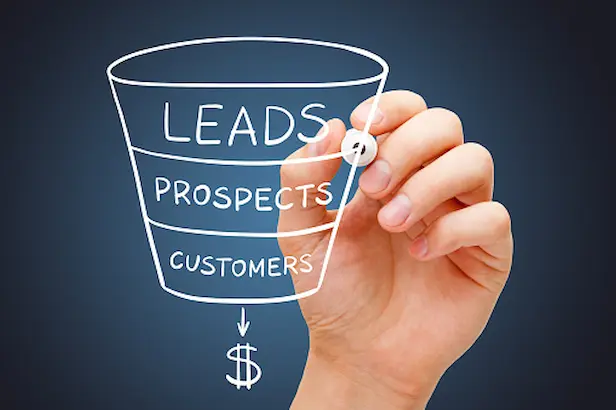 Enhance Industry Reputation
B2B SEO strategies and link building boost your business's industry reputation and consumer credibility. Consumers have grown to anticipate that only the best companies are displayed at the head of the SERP page.
By executing a complete B2B SEO plan, you increase your ranking and gain from potential clients. Creating high-quality content that attracts backlinks makes your firm an industry leader and ranks high on SERPs. The more reputable websites mention you, the more customers are going to depend on your company.
Use your industry-specific knowledge when selecting a marketing firm that can increase your sales and income.
Hire a full-service Marketing Agency
B2B marketing refers to any approach that focuses on enhancing the market value of a firm. A B2B marketing agency is an organization that offers marketing tactics and content to businesses and corporations.
Employ the services of a trustworthy B2B marketing agency that also offers
Use your industry-specific knowledge when selecting a marketing firm that can increase your sales and income.
Also Read: Top-Notch SEO Companies To Work With
B2B SEO Strategy: How to Create One?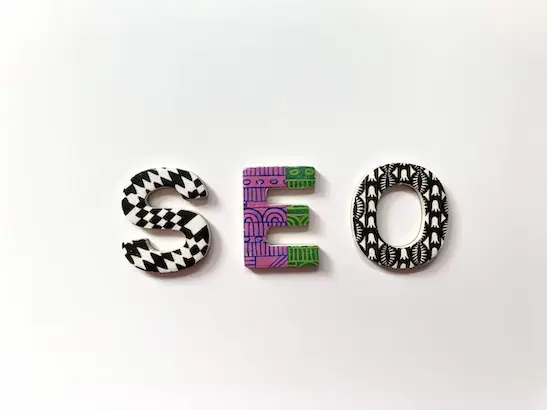 Now that we've discussed the benefits of B2B SEO, let's talk about how to construct one. Any B2B SEO plan details depend on the
Business's audience
Products or services
Goals
But, six common principles attract consumers and increase growth. Each of these processes is described in further detail below.
Establish Audience Personas
Creating audience personas is the first step to B2B SEO success. It guides your SEO approach. How are you supposed to sell if you don't know your audience? Identifying B2B audience personalities is more complex than B2C.
For instance, a sportswear company's B2C customers are active people who appreciate casual clothes. But, B2B enterprises must identify target company contacts, possibly
Inventory manager
Department buyer
Manager
A CFO
Build a character around the buyer you need to sell to. Find out their
Business rank
Industry
Age
Interests
Demographic
Develop a powerful B2B SEO strategy with this vital information.
Engage in Keyword Research
After determining your target audience, decide how they search for items and services comparable to those you provide. In other words, identify the keywords that guide you to your intended audience. It's more profitable to engage with prospects who are close to completing a purchase.
Identify the bottom of the funnel keywords first. These are the search terms your potential customers enter into a search engine when they're ready to purchase your goods or service.
Examine the websites and content of your rivals as a starting point. Which phrases do they use frequently? These are terms that resonate with your audience. Google's autocomplete function also provides insight into the long-tail terms your audience is searching for.
Just begin entering a term to view Google's suggested results. Remember that the more specialized your keywords are, the simpler it becomes to create your industry specialty and connect with potential clients.
Acquire Backlinks
Gathering backlinks is another excellent technique for constructing a B2B SEO plan. They demonstrate to your audience that you're a trustworthy information source. Also, your products or services are of sufficient quality to merit a recommendation.
In this method, backlinks from reliable websites advance your company's B2B SEO. Yet, how can you acquire backlinks from authoritative and news sites? The most fundamental response is to develop linkable content. You obtain backlinks that improve your SERP ranking if you write beneficial, comprehensive content.
Also, create connections with credible sources by linking to their websites inside your content. When it comes to backlinks, authenticity is the key. Search engines such as Google punishes you if you participate in fraudulent backlink exchanges.
Also Read: What is Cross Linking in SEO? 6 Steps Guide
Create an Original Content Strategy Plan
Publishing original content helps you develop an efficient B2B SEO strategy. Create an editorial schedule for many channels to diversify your content strategy. Determine what your audience wants to know most, then create content around those topics.
When generating your unique content, pay attention to SEO fundamentals. Employ relevant keywords many times, but avoid keyword stuffing. Internally linking fresh content increases the likelihood that visitors to your website discover your blogs, articles, and posts elsewhere.
Businesses need to provide content that is
Thorough
Well-researched
Current
Regarding B2B SEO, plagiarizing another source's content or stealing others' ideas won't take you very far. Establish yourself as a thinking leader. It demonstrates to your audience that you possess the initiative and creativity necessary to outperform the competition.
Optimize your B2B Content
Every B2B company has a substantial quantity of B2B content on its website. Nevertheless, this content is frequently
Weak
Poorly written
Purposeless
Not optimized for B2B SEO
But, this content is reused and modified to work for you rather than against you.
Examine your B2B content and determine whether it's successful. Optimize this content by
adding keywords
increasing length
updating CTAs and links
ensuring accurate and up-to-date metadata
This helps you maximize your existing content and ensure your SEO approach is consistent throughout your content database.
Don't Neglect Link Building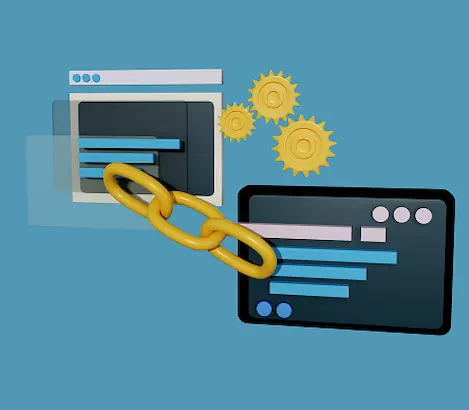 Building links is very important for any B2B SEO strategy. While many businesses have internal links in their blogs that go to other web pages and posts, many need external links from other websites.
An external link serves several purposes. It assists in increasing your website's incoming traffic and exposing your content to a new audience. Most importantly, link popularity tells search engines that your site is a credible resource.
By linking to your pages on their own accord, other websites demonstrate to the search engine that they consider you an authority in your field. This improves your chances of ranking well on search engines and surpassing the competition.
Final Thoughts!
B2B SEO is crucial for developing a target audience with consistent conversions and expanding brand exposure. In contrast to B2C SEO, B2B SEO is personalized to the target enterprises' requirements, interests, and objectives. Following the abovementioned procedures increases your SERP ranking and total sales.